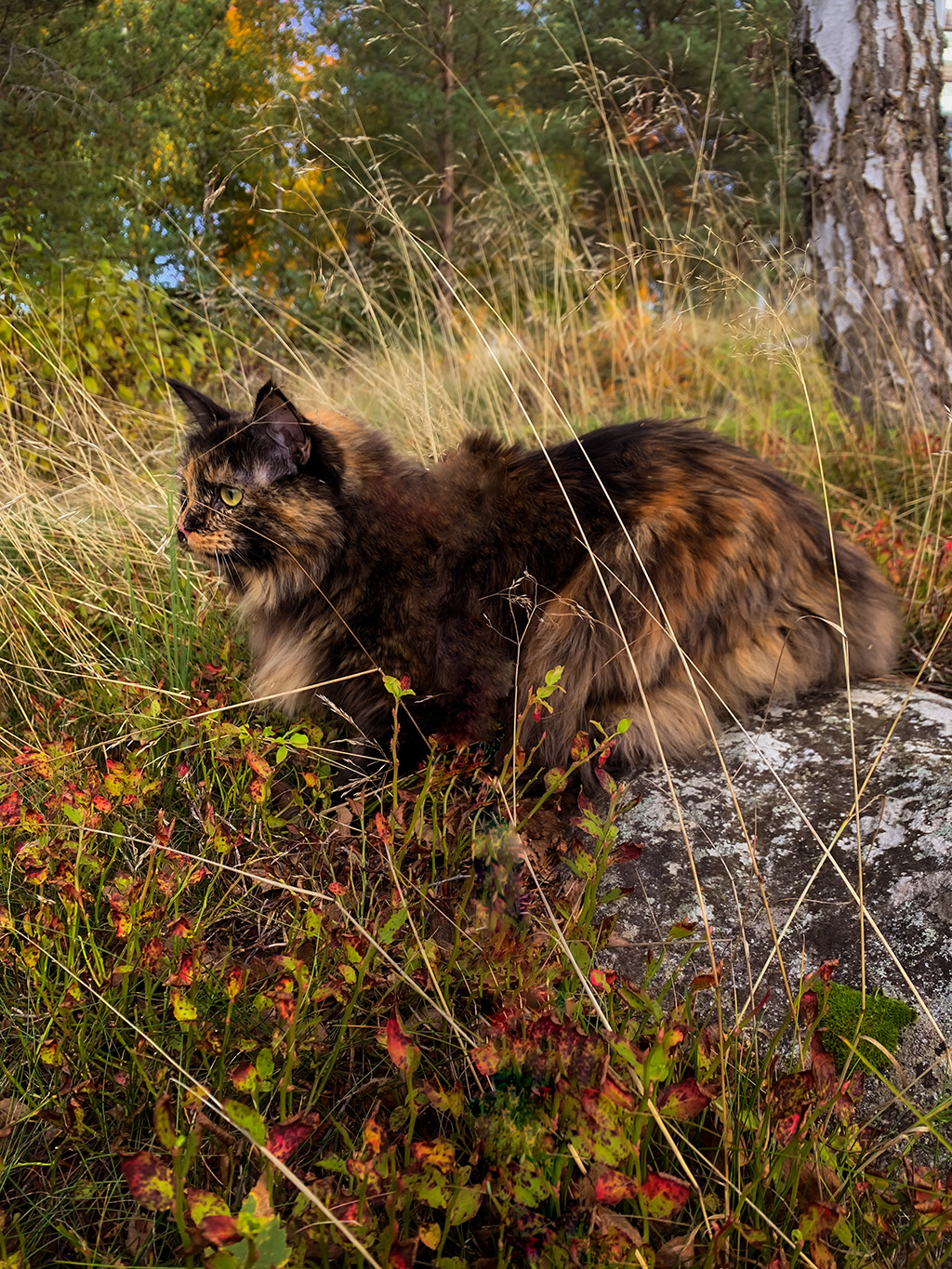 Hello everybody! Your favourite cat is back! Yes, this is Esmeralda speaking, because Alicia, my human Mum, is still too busy to post something here (not to mention to create content for that gallery she had in mind when she launched this website). However, spring is here and both Mum and I are more than ready for new adventures!
Hej allihopa! Er favoritkatt är tillbaka! Ja, detta är Esmeralda som talar, eftersom min matte Alicia är fortfarande alltför upptagen för att publicera inlägg här (för att inte tala om att skapa innehåll till det där galleriet hon hade i åtanke när hon skapade den här webbplatsen). Nåväl, våren har anlänt och både matte och jag är mer än redo för nya äventyr!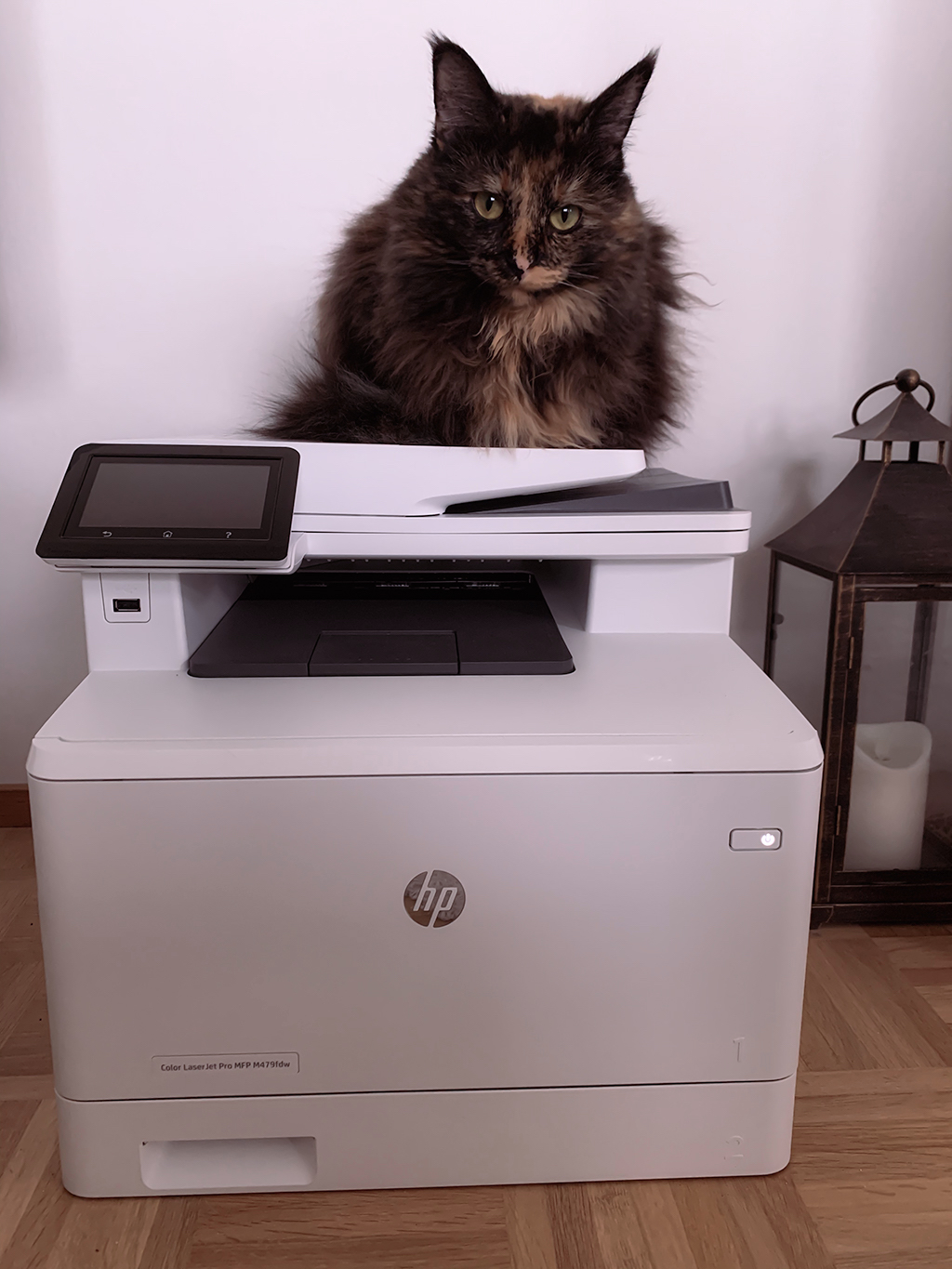 So, what have I been up to since the last chat? Well, as you might remember, Mum got a new position last year and now she works with people from all over the world, very interesting! It is a bit too complicated for me to explain what exactly her main business is, something about quality and quantity of data of intellectual property litigation. Patents, trademarks, designs, copyright, copycats – well, at least I know what the last mentioned means, I think… Anyway, I gladly let her take care of the business – under my supervision, of course.
Så vad har jag sysslat med sedan vårt senaste samtal? Som ni kanske minns fick matte en ny befattning förra året och nu arbetar hon med folk från hela världen, mycket intressant! Det är lite för komplicerat för mig att förklara vad exakt hennes huvudsyssla är, men det är något om kvalitet och kvantitet av data om immaterialrättsliga processer. Patent, varumärken, design, upphovsrätt, copycats – åtminstone vet jag vad det sistnämnda är, tror jag… Hur som helst låter jag gladeligen henne sköta affärerna, men jag övervakar allt förstås.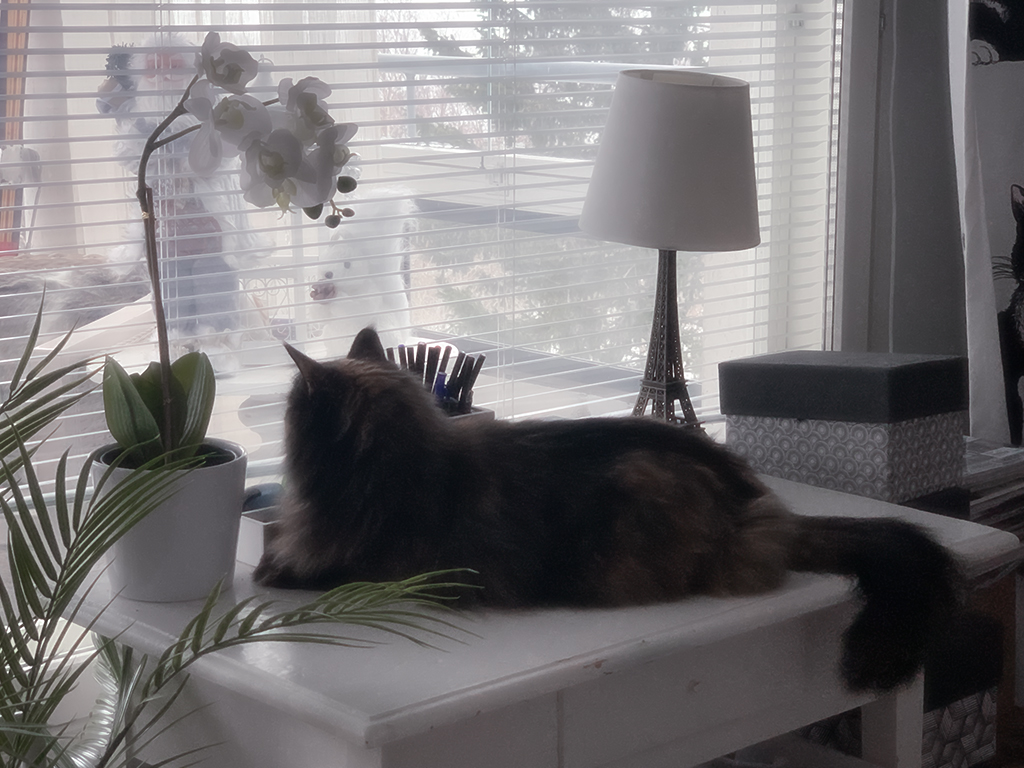 However, there is business and then there is business. When I need to observe the activity of birds and squirrels, Mum is bundled off to the kitchen or bedroom to attend online meetings, analyse documents, translate a book, edit texts or whatever. Flexible home office, that is.
Det är dock skillnad på affärer och affärer. När jag behöver observera fågel- och ekorraktiviteten så är matte förvisad till köket eller sovrummet för att delta i onlinemöten, analysera dokument, översätta en bok, redigera texter eller vad hon nu gör. Flexibelt hemmakontor kallas det.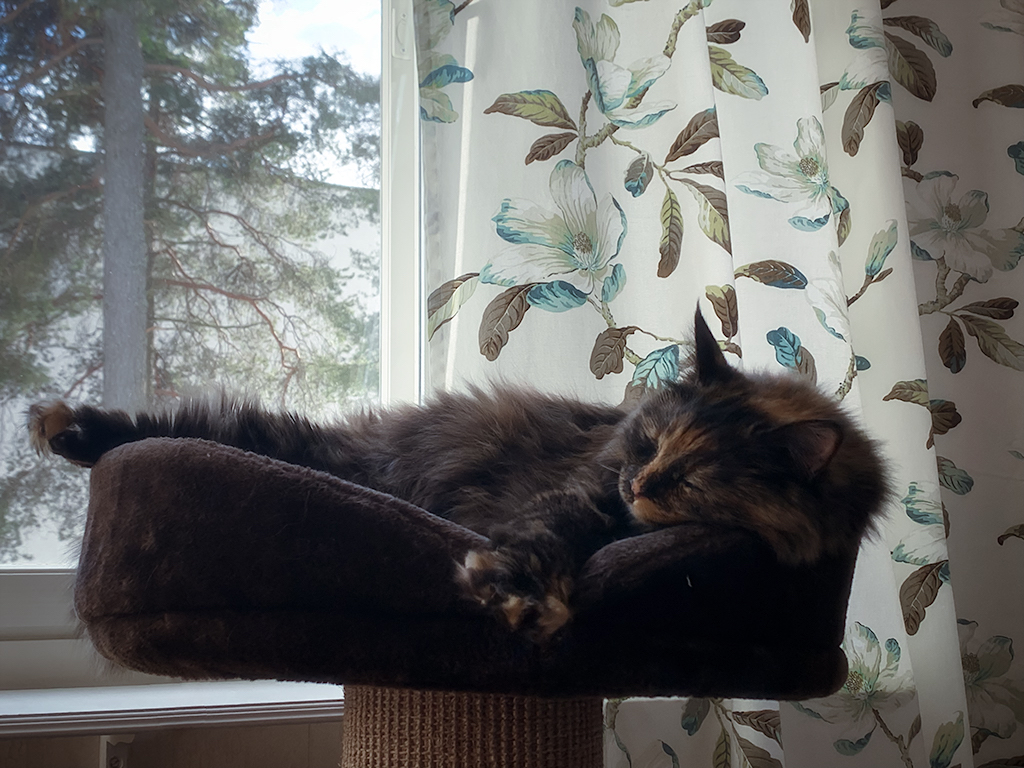 In between the supervising and observing, I do what I do best: take a nap. After all, I am not a kitten anymore, I have recently turned three years old, but I am not experiencing any crisis, as opposed to Mum who has had an existential crisis following personal setbacks. However, she is working on some sort of action plan, so it remains to be seen what that will result in. Time to sharpen the claws!
Mellan övervakningen och observationerna gör jag vad jag är bäst på, dvs. tar en tupplur. Jag har ju nyligen fyllt tre år så jag är ingen kattunge längre, men jag har inte drabbats av någon kris, i motsats till matte som har genomgått en existentiell kris till följd av motgångar i privatlivet. Dock håller hon på att utarbeta någon sorts handlingsplan, så det återstår att se vad den kommer att resultera i. Dags att vässa klorna!