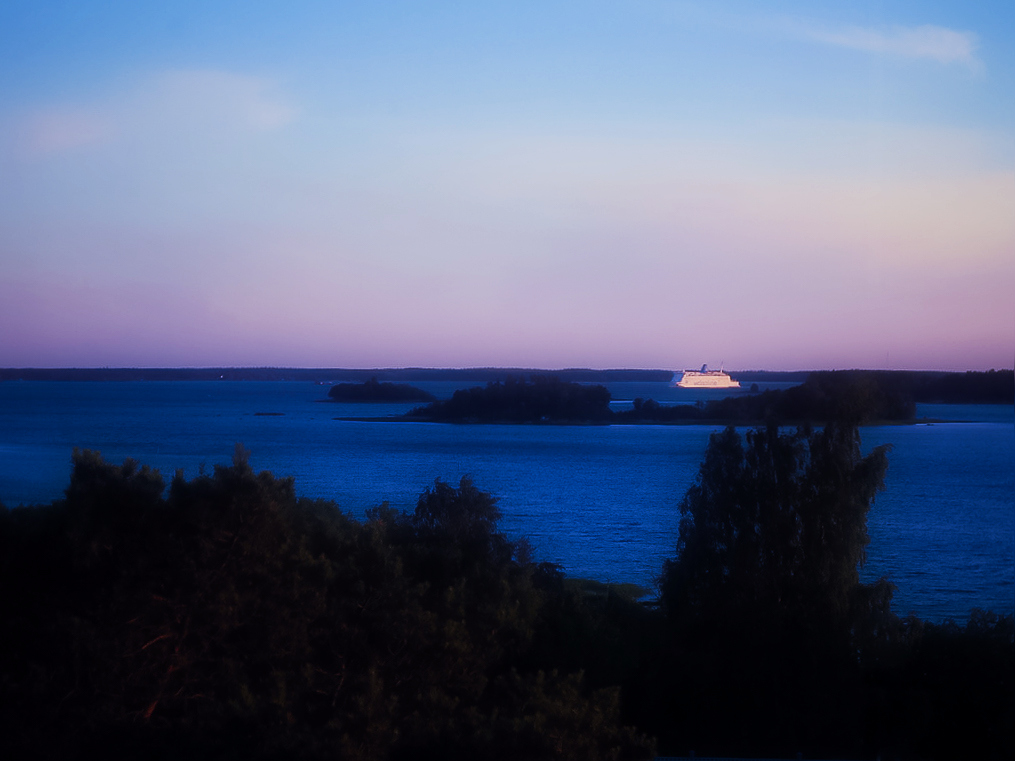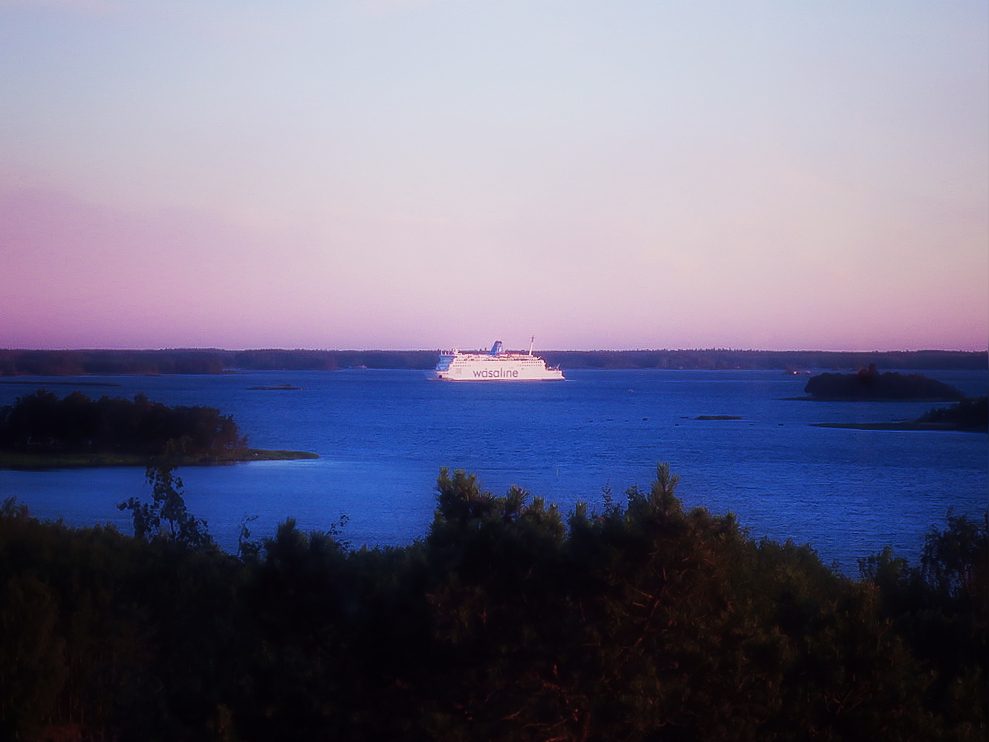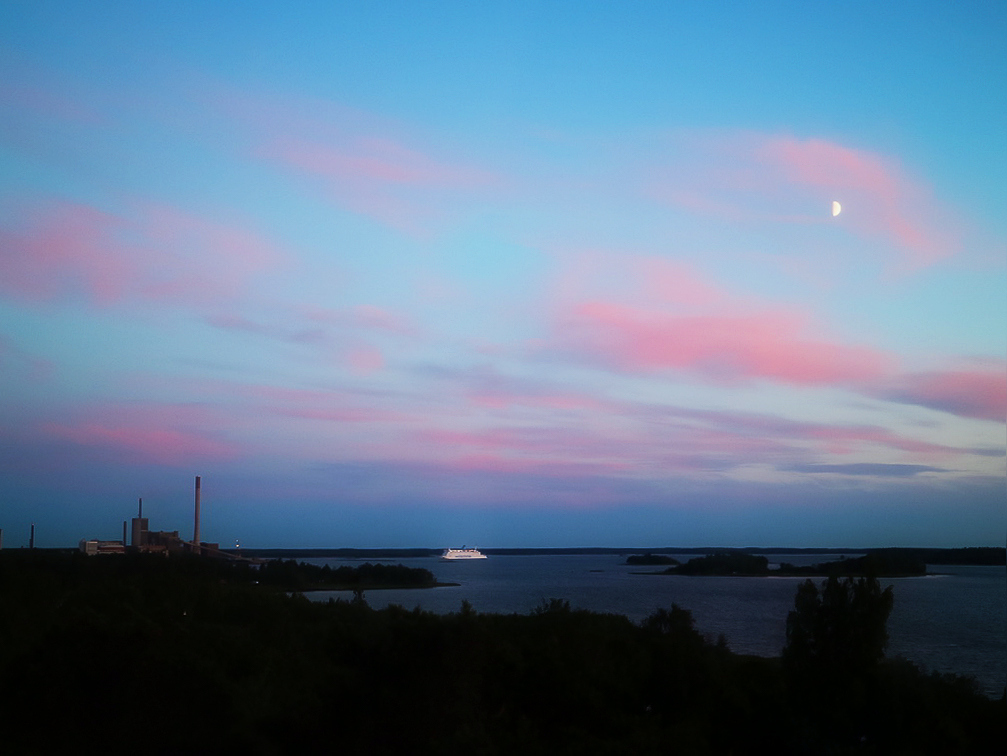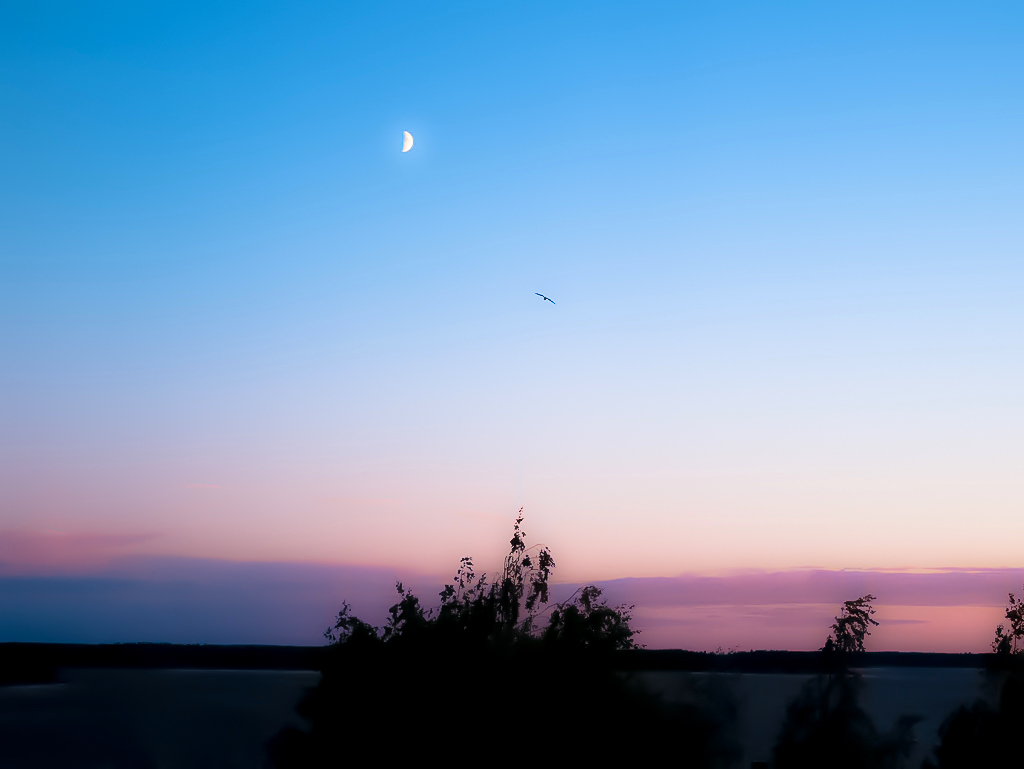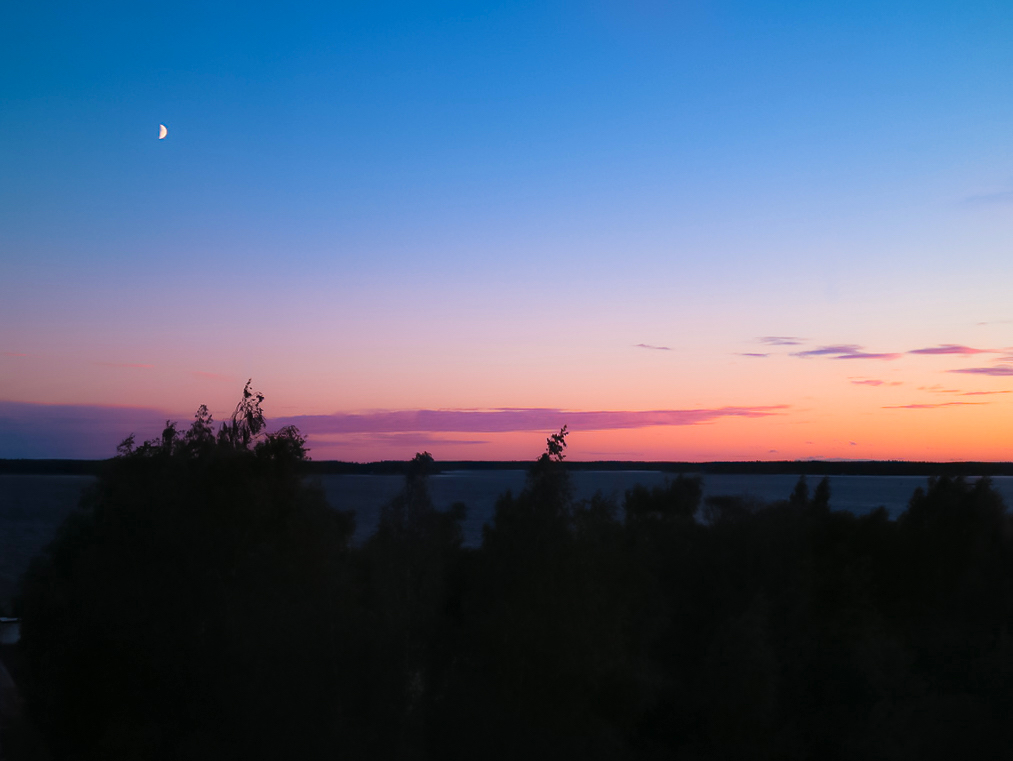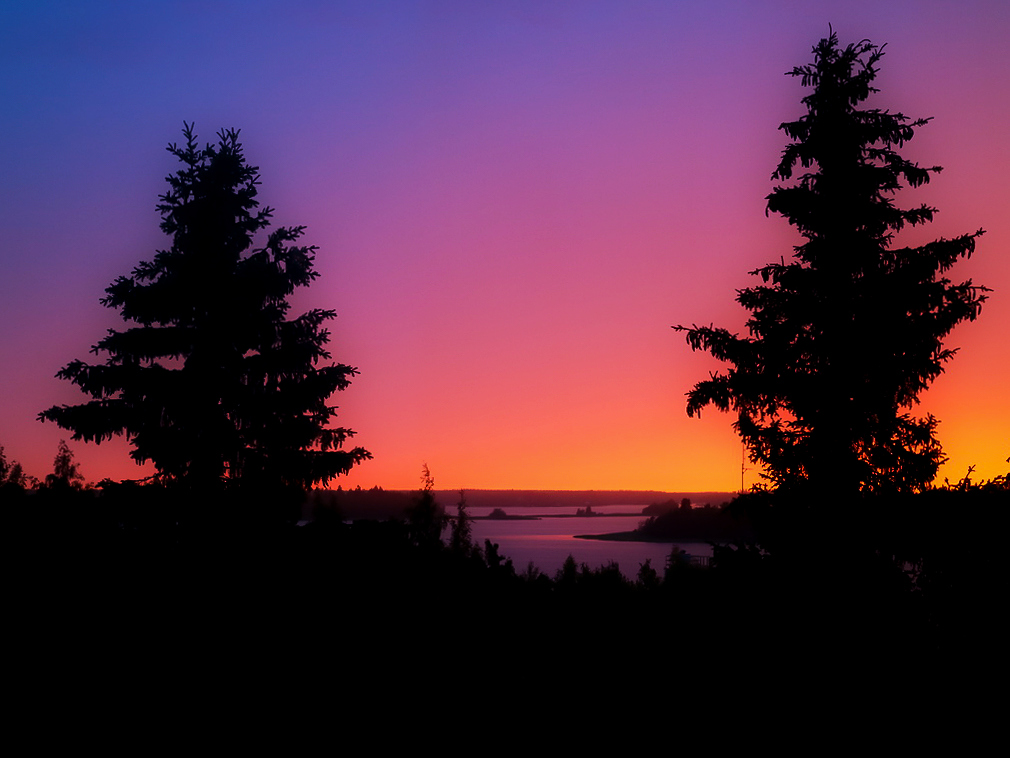 Hello! It took a little bit longer than expected to get ready but now I am back. Gosh, these last few weeks have been really strenuous, but it was worth it and here above you can see the view from my new flat! Not in the meaning that I am the owner, I am not that grown-up yet that I actually buy an apartment, haha (and there was nothing suitable for sale in this area of Vaasa anyway). As a matter of fact, I am still living on the same street, but in a far better and modern house, and the view is stunning, as you can see.
I had been thinking about moving for some time because although an old house has its charm, it can also be very challenging when things do not work properly, to put it simply. This spring the situation got really bad because of the combination of poor ventilation, warm weather and high pollen levels, which resulted in me suffering from severe allergic reactions. Moreover, I had began to feel trapped in the old apartment; it was like all the negative energy from the last two years had accumulated in the walls and then started to seep out again.
By coincidence, I found out that there was a flat of about equal size for rent not far away and when I went to the office to get more information, I was lucky to meet the renter in person and I could have a look at the apartment immediately. I had seen some pictures beforehand and the apartment turned out to be even more perfect in reality, and the rent was just within my budget, so there was no doubt.
I will show you interior pictures later, of course, when I have got everything set up. Nevertheless, I can already tell that this flat is a true catch. It is light and airy thanks to the open construction plan and huge windows, the kitchen and balcony are full-size and the bathroom is spacious with a small sauna (hello home spa!) and there is lots of storage room as well. It is also very quiet here thanks to good soundproof walls (the walls were paper-thin at the previous place) and there is no traffic or other noise in this area either. Last but not least: the view of the sea bay and the sunset – oh, I absolutely love watching the sunset (even though the sun does not really set at night this time of the year at this latitude)! It was a magical sight the other night when the sun was still glowing at the horizon while dark rain clouds were towering up.
A new living place does not mean that all is rosy, of course, but now I can finally breathe again and I feel more at ease here already, which is essential for creativity and inspiration. I know that this is not permanent, perhaps one day I will take the ferry to Sweden in order to find better luck there. However, that is for the future, I still have work to do here in Vaasa and I need to figure out what I want to do with my life (something realistic, that is).
So long folks!
---
Halloj! Det tog lite längre än väntat att bli klar men nu är jag tillbaka. Jösses, de här senaste veckorna har verkligen varit slitsamma men det var värt mödan och här ovan ser ni bilder av utsikten från min nya lägenhet! Inte "min" i betydelsen att jag är ägaren, så vuxen är jag ännu inte att jag faktiskt köper en lägenhet, haha (det fanns inte heller något lämpligt objekt till salu i den här delen av Vasa). Faktum är att jag fortfarande är kvar på samma gata fast i ett betydligt bättre och modernare hus, och utsikten är underbar som ni kan se.
Jag hade funderat på att flytta sedan en tid tillbaka för även om ett gammalt hus har sin charm kan det också vara synnerligen påfrestande när saker och ting inte fungerar ordentligt, enkelt förklarat. I våras blev situationen helt ohållbar med kombinationen dålig ventilation, varmt väder och höga pollennivåer, vilket resulterade i att jag fick svåra allergiska besvär. Därtill hade jag börjat känna mig instängd i den förra lägenheten; det var som om all negativ energi från de två senaste åren hade ackumulerats i väggarna och börjat sippra ut igen.
Av en slump fick jag reda på att en lägenhet i samma storleksklass hyrdes ut ett stenkast därifrån och när jag besökte kontoret hade jag turen att få träffa hyresvärden personligen, så jag fick se lägenheten genast. Jag hade sett några bilder i förväg och lägenheten visade sig vara ännu mer perfekt i verkligheten samt att hyran låg precis innanför min budget, så det var ingen tvekan om saken.
Jag kommer förstås att visa interiörbilder senare när jag har fått allting på plats. Dock kan jag redan säga att denna lägenhet är ett riktigt kap. Den är ljus och luftig tack vare den öppna planlösningen och de enorma fönstren, köket och balkongen är i fullstorlek, badrummet är minst sagt rymligt med en liten bastu (hej hemmaspa!) samt att det finns gott om förvaringsutrymme. Det är också mycket tyst här tack vare bra ljudisolerade väggar (det var väldigt lyhört på det förra stället) och det är ingen störande trafik eller annat oljud i det här området. Sist men inte minst: utsikten över havsviken och solnedgången – åh, jag fullkomligt älskar att betrakta solnedgången (fastän solen knappt går ner den här tiden på året på denna breddgrad)! Det var en magisk syn häromnatten när solen fortfarande glödde vid horisonten samtidigt som mörka regnmoln tornade upp sig.
Ett nytt boende innebär förstås inte att allting är rosenrött men nu kan jag äntligen andas igen och jag känner mig redan bättre till mods här, vilket är nödvändigt för kreativiteten och inspirationen. Jag vet att detta inte är permanent, kanske jag en vacker dag tar färjan till Sverige för att finna bättre lycka där. Det ligger dock i framtiden, jag har ännu jobb kvar här i Vasa och jag måste tänka ut vad jag vill göra med mitt liv (något realistiskt alltså).
Ha det bra gott folk!