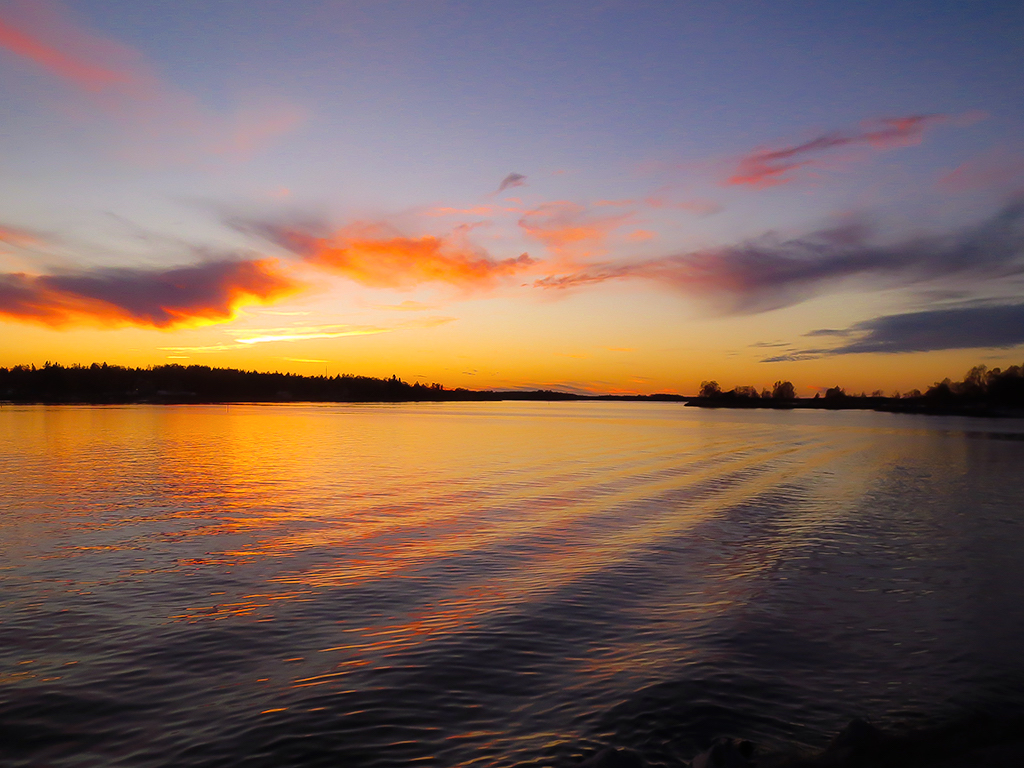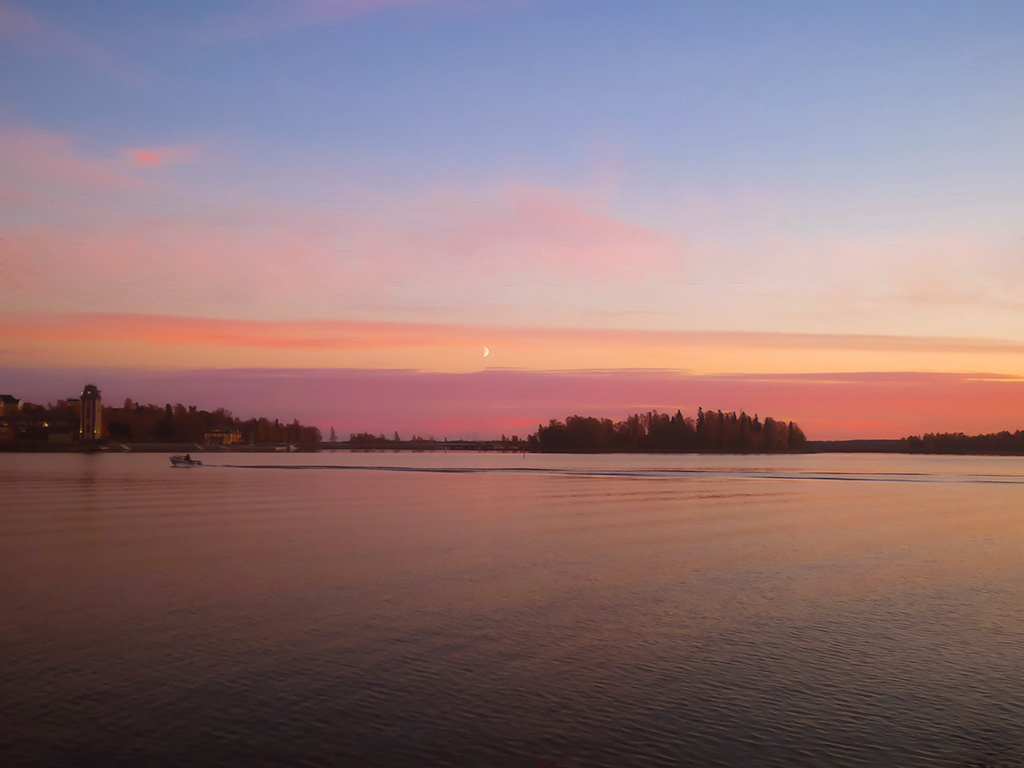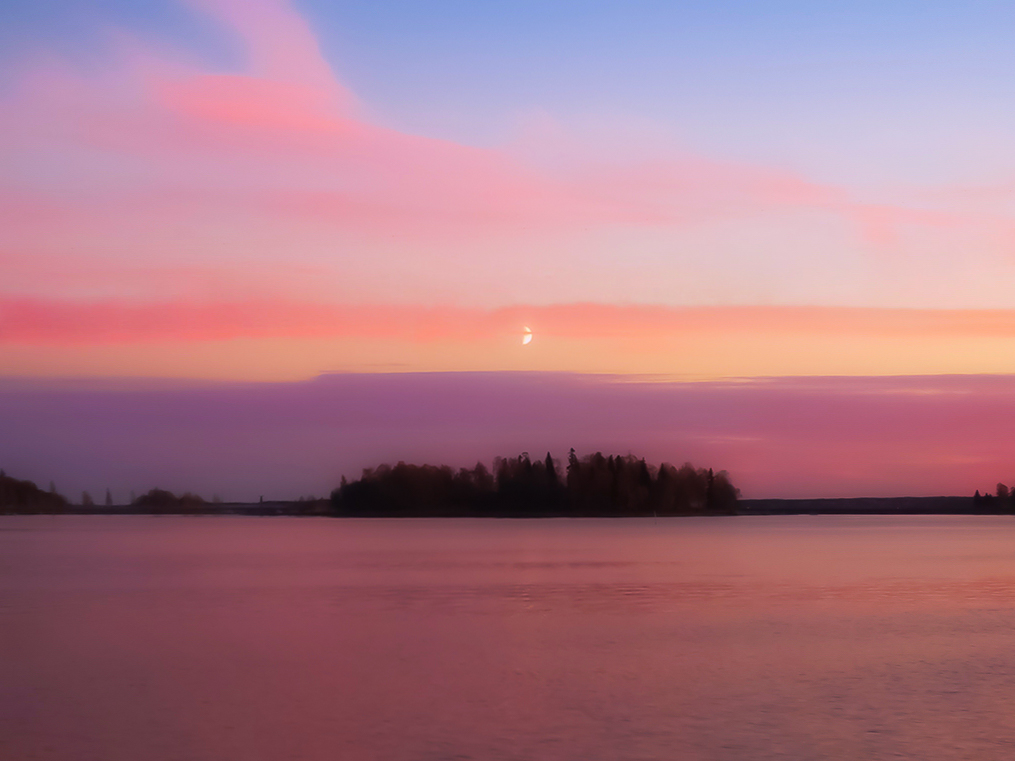 They are truly magical, these moments in late autumn when the last rays of the sun break through the clouds just before sunset. A wonderful sight with all the colours and shades, I never get tired of it because it is never exactly the same.
These photos that I took the other week contrast sharply with the grey everyday life, and I am not only speaking about the weather. As I mentioned in an earlier post, my workload has increased like a surge that has not leveled off yet. Although I have continuously ticked tasks off my (seemingly endless) list, much remains to be done before I can catch my breath properly after these last few weeks. Some of the projects are more long-term, though. My research, for example, which has disquieting similarities with the dress of Cinderella, you know, the one thing that she never completes herself because all the other chores eat up her time (albeit unlike fairy tales, there are no mice, birds or fairy godmothers that can write your thesis). But what to do when you need to work extra in order to make money and build a ground for future business (or at least try to).
However, in the midst of this busy period, I have actually managed to decorate my flat for Christmas already (pictures are coming up in due time). Yup, I am totally serious. It feels good to be ahead of time in one aspect at least. It is not like November is going to get less dull or lift my spirits in these dark times. Besides, I love Christmas decorating and other creative projects, it reduces my stress level. If only I were as effective and productive with regard to work, I would have a decent career by now instead of treading water in a cesspool in a more or less desperate attempt to keep my head above the surface. Oh well, there is no time to dwell on that now; instead, I need to tick a few more tasks off my to-do list so that I can snuggle up later with a bunch of Christmas magazines and dreams of magical moments.
---
De är verkligen magiska, dessa stunder på senhösten när de sista solstrålarna bryter igenom molnen strax före solnedgången. En underbar syn med alla färger och skuggor, jag tröttnar aldrig på den för den är aldrig exakt samma.
De här fotona som jag knäppte häromveckan står i stark kontrast till den grå vardagen, och då syftar jag inte endast på vädret. Som jag nämnde i ett tidigare inlägg har min arbetsmängd ökat likt en svallvåg som ännu inte planat ut. Även om jag har kontinuerligt bockat av uppgifter på min (till synes ändlösa) lista återstår det en hel del innan jag kan andas ut ordentligt efter de senaste veckorna. Några av projekten är dock långvariga, t.ex. min forskning som har oroväckande likheter med Askungens klänning, ni vet den enda sysslan som hon inte slutför själv eftersom alla andra göromål tar upp all hennes tid (fast till skillnad från sagorna finns det inga möss, fåglar eller goda feer som kan skriva ens avhandling). Men vad göra när man måste arbeta extra för att förtjäna pengar och skapa en grund för framtida affärsverksamhet (eller åtminstone försöka).
Mitt i denna bråda period har jag dock hunnit julpynta min lya redan (bilder kommer i sinom tid). Ja, helt seriöst. Det känns bra att ligga före i ett avseende åtminstone. November lär ju inte bli mindre trist eller bidra till att höja humöret i dessa mörka tider. Dessutom gillar jag att julpynta som den "juligan" jag är samt att vara sysselsatt med kreativa projekt, det sänker min stressnivå. Om jag bara vore lika effektiv och produktiv i fråga om jobb så skulle jag ha en hyfsad karriär nu i stället för att trampa vatten i bottenträsket i ett mer eller mindre desperat försök att hålla huvudet över ytan. Nåja, nu ska jag inte älta detta, i stället måste jag bocka av ett par uppgifter till på listan så jag sedan kan bädda ner mig och mysa med en bunt jultidningar och drömmar om magiska stunder.