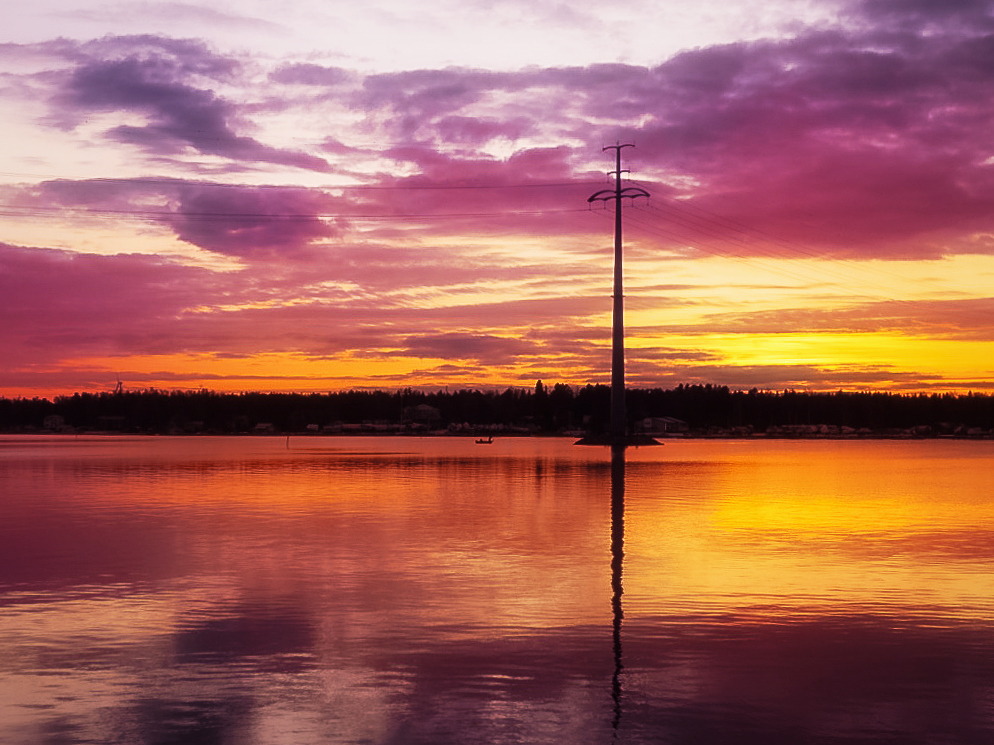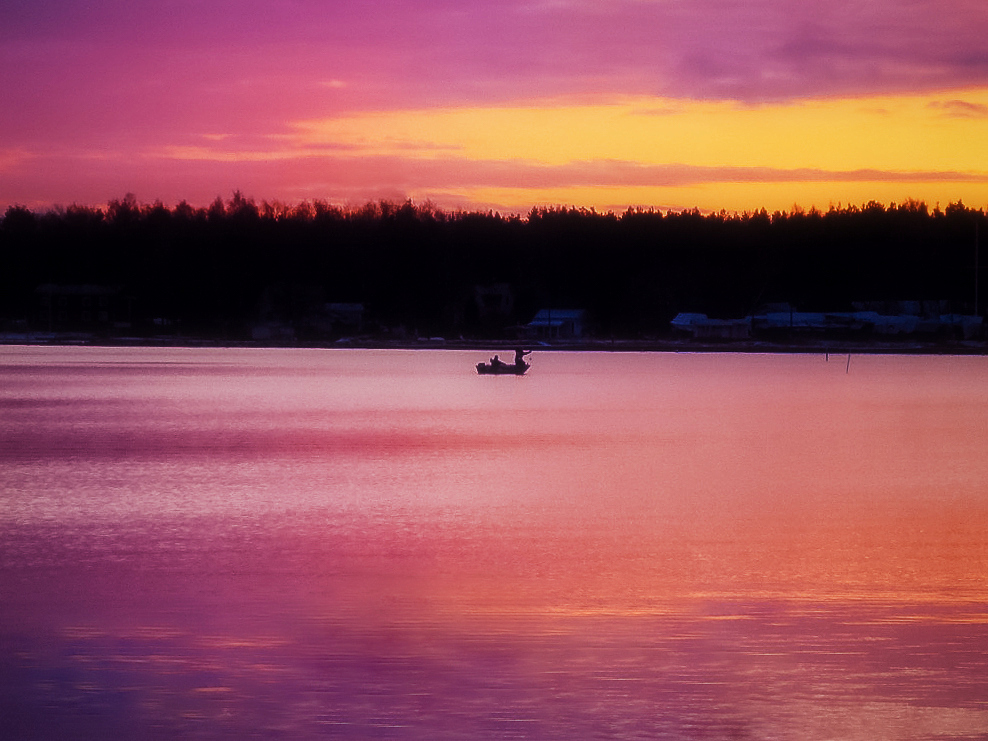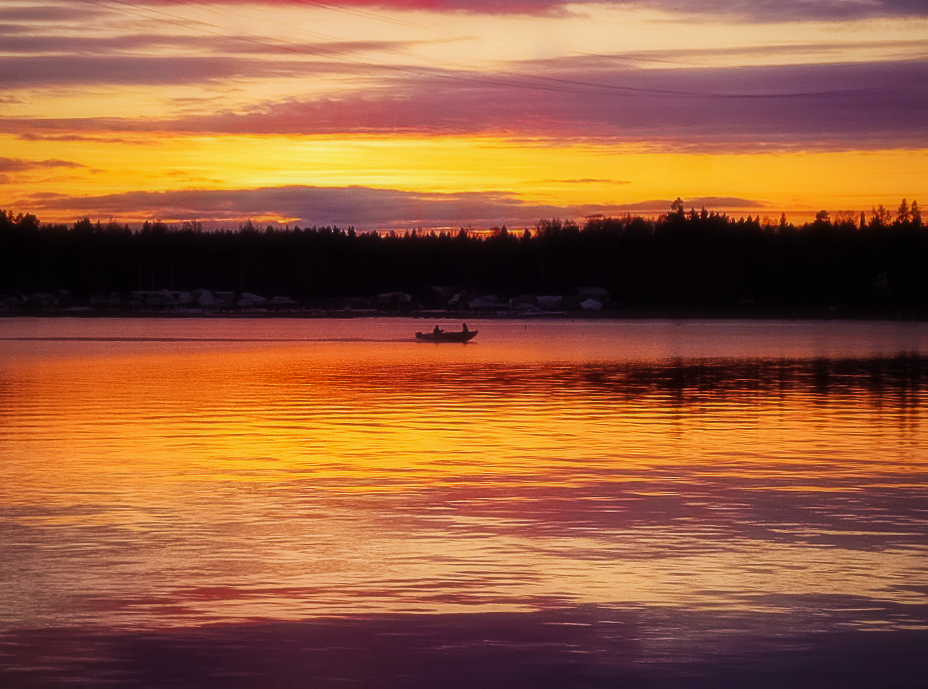 This was the calm before the storm – and I am not alluding to the shopping mass hysteria of 'Black Friday' (or 'Black Hole Day' if one gets totally caught by the gravitational effect, i.e. advertisement), but instead to the snow storm that hit Ostrobothnia yesterday. The glimpses of sunlight are rare this time of year but when they occur at sunrise or sunset, wow, true magic as the colours are overflowing the cloud banks! I have said it before and I will say it again: I definitely prefer the soft light in winter season when it comes to photography. I also call it 'snow glow', although the ebb and flow of glistening white snow is rather frustrating. I could do without this slushy weather outside and I am seriously thinking about moving to Lapland or somewhere up north (well, not as far away as the Geographic North Pole, that would be a bit too extreme) some day in the future in order to have proper winters instead of just a few weeks at the most of bright winter weather and good skiing conditions. 
Snow or no snow, there are not many boats left at the marina nearby as winter is coming, only the toughest fishermen are still out (net) fishing. I am also struggling with the daily chores but I have come to realise that it is better to simply enjoy the ride instead of rushing things such as my thesis, because I want to do it properly now when I have got a feeling that I am actually starting to get somewhere. On this last Friday of November, it feels really good to, for the last time this year, check a bunch of tasks off the list of so-called grind (i.e. course and exam administration and intense e-mail correspondence) as well as some editorial work for a law journal (that job suits me perfectly, though) so that I can fully concentrate on writing and finding flow again. It is definitely 'beginning to look a lot like Christmas' in every sense of the word!
Have a nice weekend!
---
Detta var lugnet före stormen – och då syftar jag inte på shoppingmasshysterin i anslutning till "Black Friday" (eller "Black Hole Day" om man blir helt fångad av gravitationen, dvs. reklamen), utan på snöstormen som drog in över Österbotten i går. Glimtarna av solsken är sällsynta den här tiden på året men när de väl strilar fram i gryningen eller skymningen, ja då talar vi äkta magi när färgerna svämmar över molnbankarna! Jag har sagt det förut och jag säger det igen: Jag föredrar helt klart det dämpade ljuset under vintersäsongen när det gäller fotografering. "Snöglöd" brukar jag också kalla det, även om det är ganska frustrerande att den vita gnistrande pudersnön kommer och går som tidvatten. Jag kunde gott klara mig utan detta slaskväder och helt seriöst överväger jag att flytta till Lappland eller någonstans norrut (nåja, inte så långt bort som till Nordpolen, det vore nog alltför extremt) en vacker dag i framtiden för att få uppleva riktiga vintrar och inte enbart några veckor på sin höjd med vackert vinterväder och bra skidföre.
Snö eller ingen snö, nu när vintern nalkas och det halkas omkull på svartis längs vägarna finns det inte många båtar kvar i småbåtshamnen vid sundet där jag bor. Endast det segaste fiskefolket är fortfarande aktiva och lägger ut respektive vittjar nät. Likaså stretar jag på med de dagliga sysslorna men jag har kommit till den insikten att det är bättre att njuta av vardagen än att stressa ihjäl sig över saker och ting såsom doktorsavhandlingen, eftersom jag ändå vill göra jobbet ordentligt nu när jag upplever att jag faktiskt börjar komma någonvart. På denna sista fredag i november känns det verkligen skönt att för sista gången i år bocka av en rad med uppgifter på listan över s.k. slitgöra (dvs. kurs- och tentamensadministration samt intensiv mejlkorrespondens härs och tvärs) plus en hel del redaktörsarbete för en juridisk tidskrift (i och för sig är det ett jobb som passar mig perfekt), så att jag kan koncentrera mig fullt ut på att skriva och hitta flytet igen. Det känns som att ha fått en tidig julklapp!
Trevligt veckoslut!