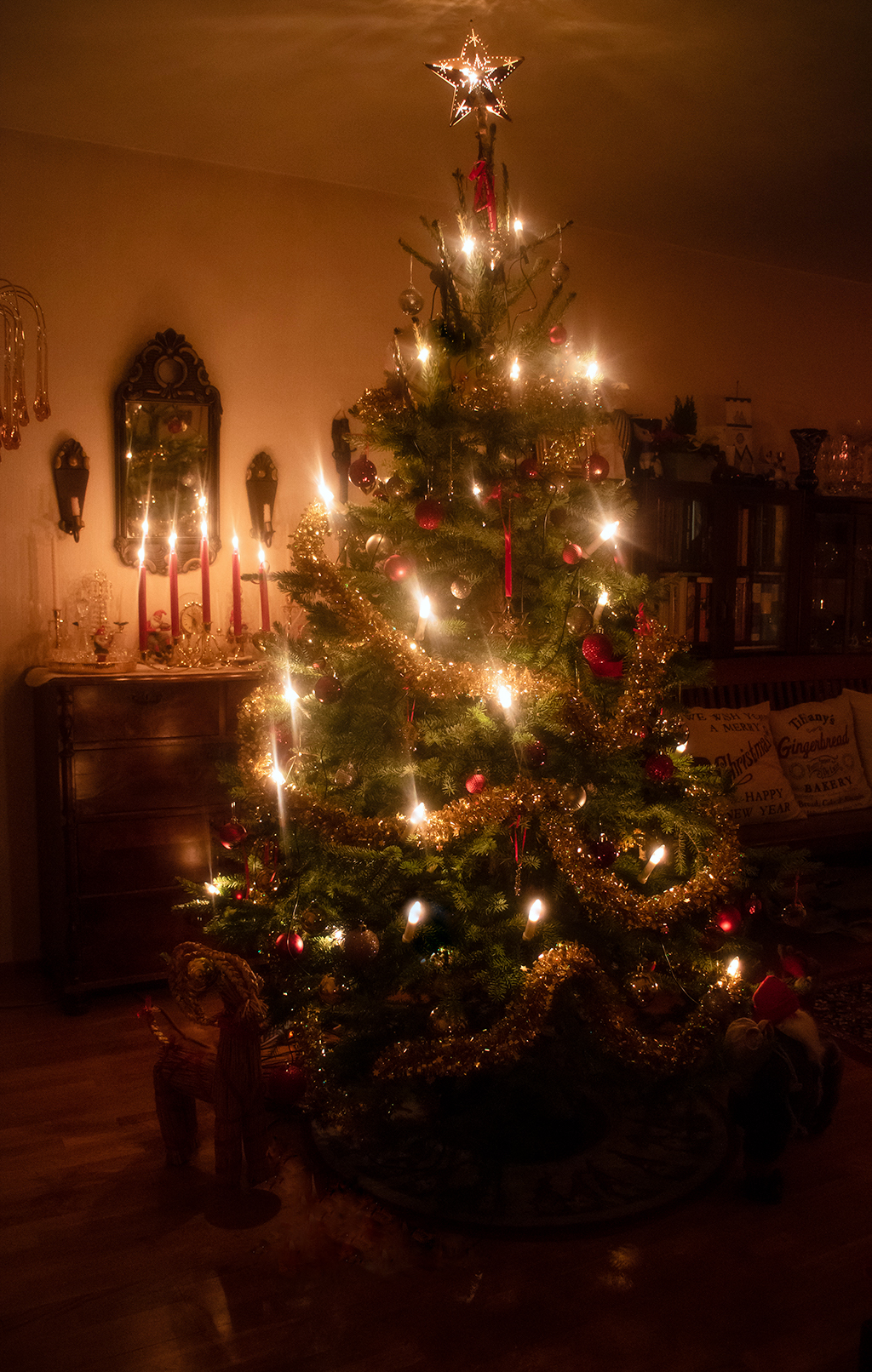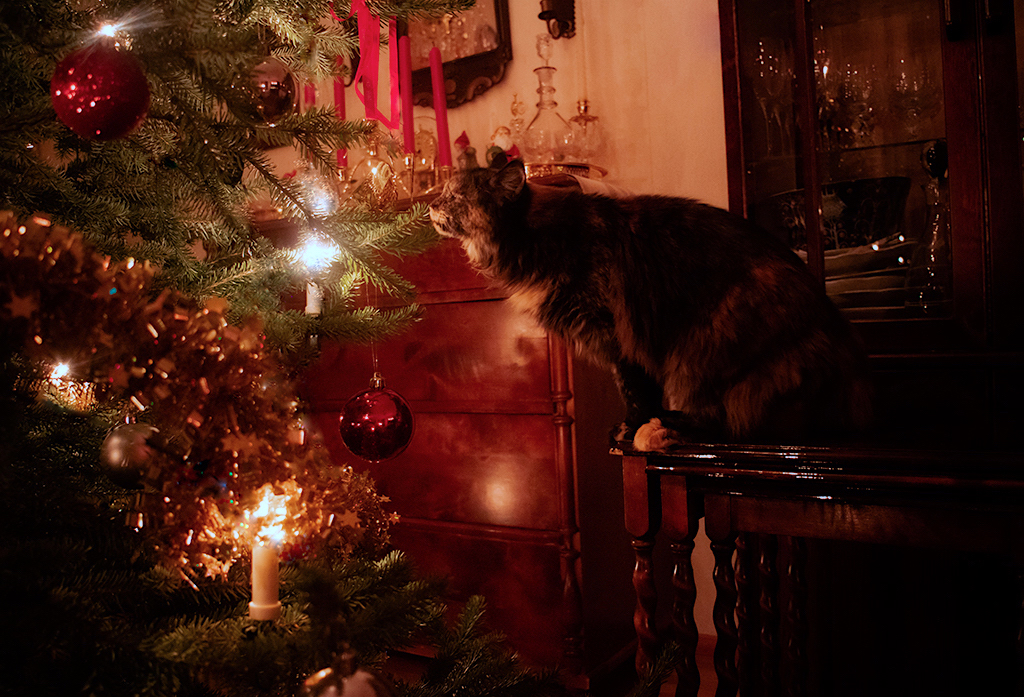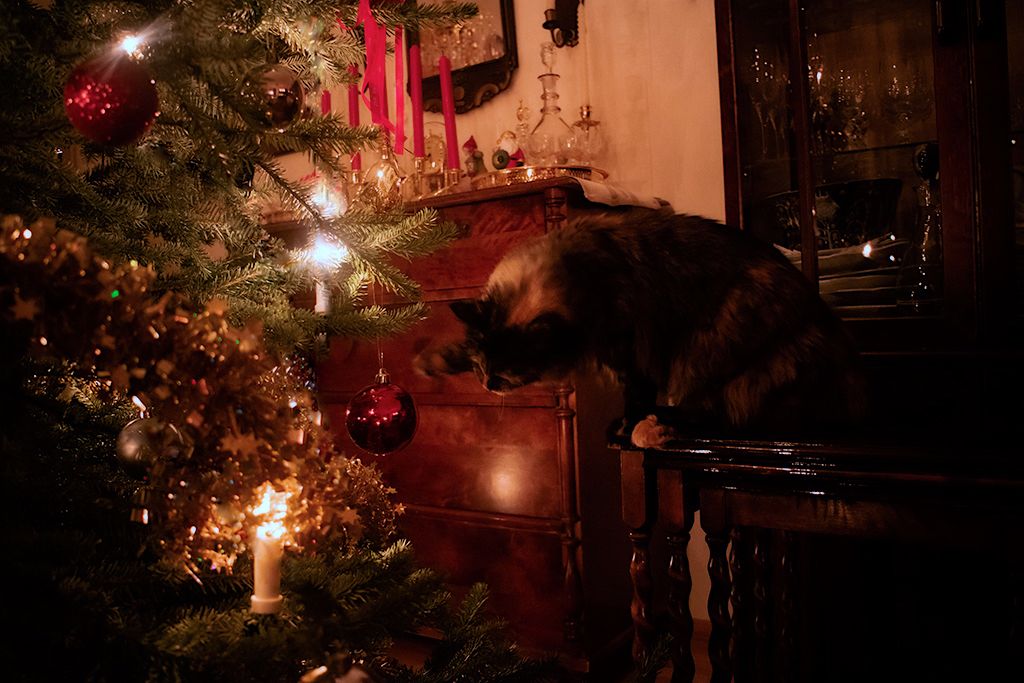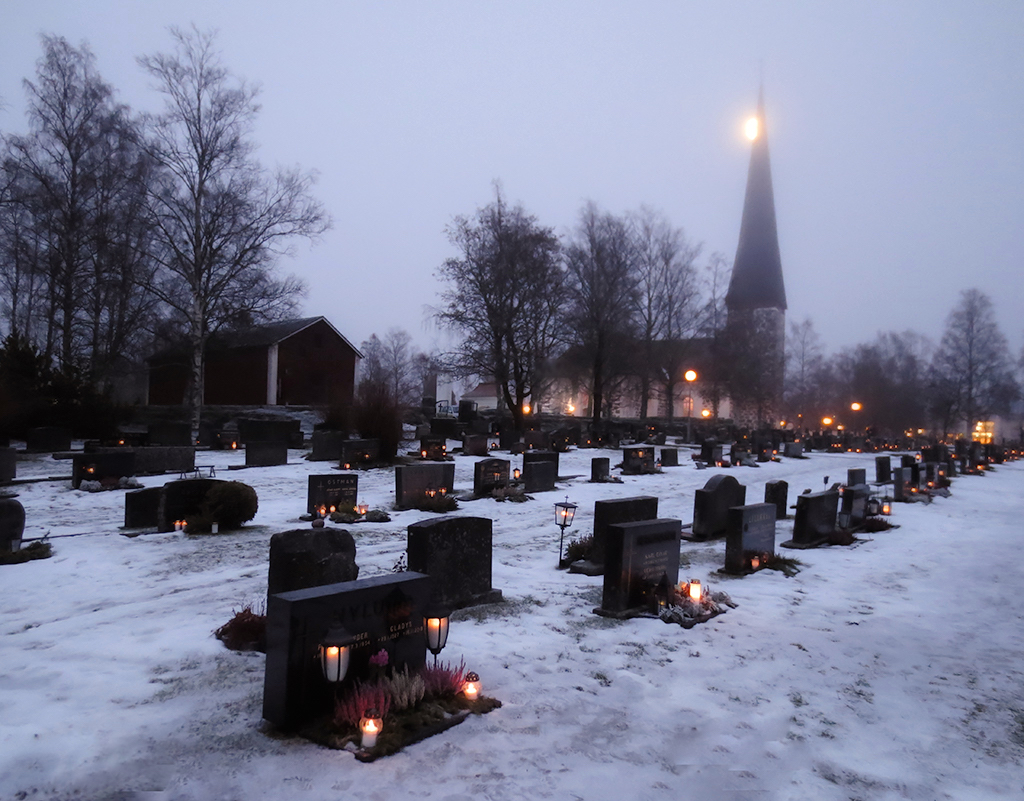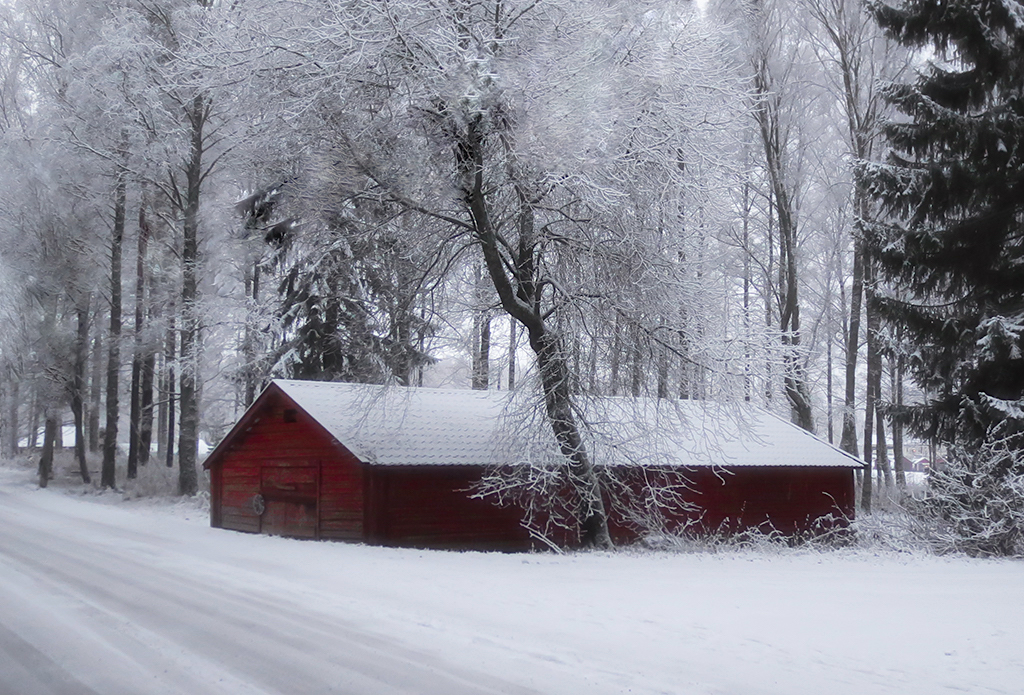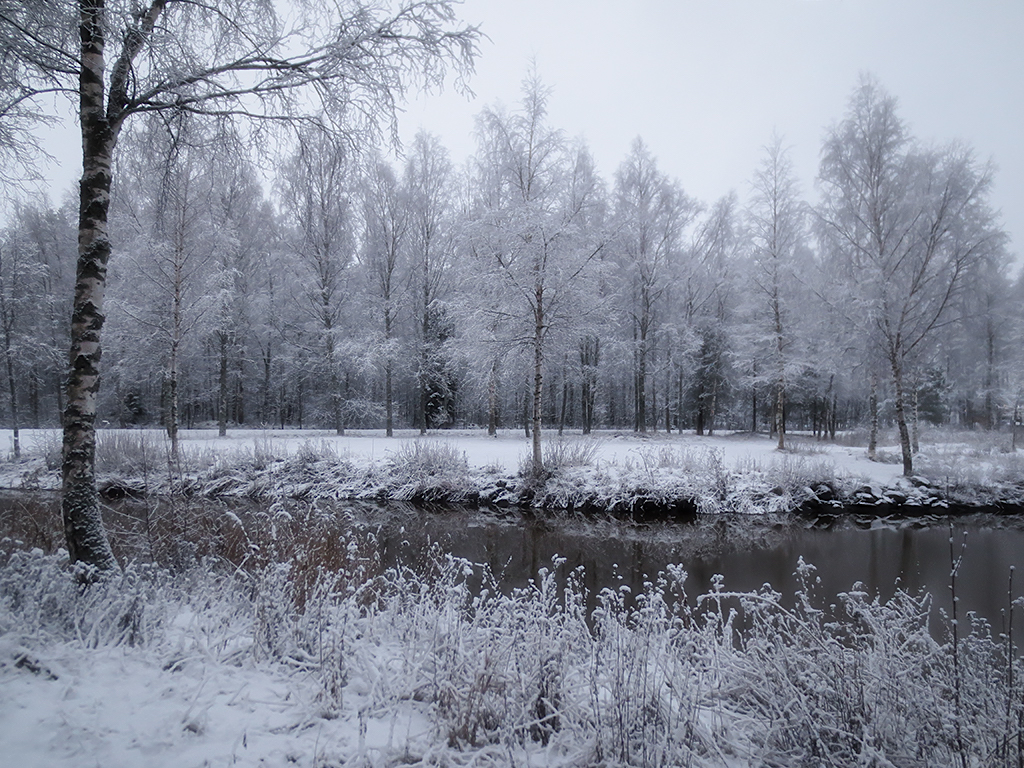 Yet another Christmas has passed. Although I have a craze for Christmas, I must admit that the celebrations were halfhearted this year, as Granny died in November and there have been some other issues as well lately. Consequently, my mind has been elsewhere this month.
Nonetheless, I went to stay with my parents in Jakobstad as usual at Christmas and I brought Esmeralda with me, of course. We all needed some cheering up and she is such a funny little fellow. She was truly delighted when I decorated a real tree this time. Dad had managed to pick a really beautiful spruce tree, so the result was quite pleasing, even though I left out our most delicate glass baubles, for obvious reasons.
All in all, the holiday passed peacefully, and the dream of a white Christmas came true, as the misty rain turned into snowfall just in time for Christmas Day. I find the sight of snow-covered landscapes soothing for the soul and extra cosy at Christmas, not to mention the aesthetic aspect in the sense of photography.
Snow might have become scarce nowadays, but the same cannot be said about my workload. My schedule for 2020 is already full more or less, I even had to turn down an offer recently. It is not easy being popular, haha. All joking aside, the main reason for my busy agenda is that I got a request from the Finnish Bar Association regarding translation of literature for the bar examination. So I am working double translation shifts currently, in addition to analysing decisions and editing articles. Thus, there is no time for nonsense and other fun stuff.
Nevertheless, I wish you all a happy new year!
---
Så var ytterligare en jul till ända. Även om jag är en "juligan" måste jag erkänna att det blev ett halvhjärtat firande i år, eftersom farmor dog tidigare i november och det har varit en hel del strul på sistone. Följaktligen har jag haft annat att tänka på den här månaden. 
I alla fall styrde jag kosan mot Jakobstad för att fira jul hos föräldrarna i vanlig ordning – och förstås tog jag med mig Esmeralda. Vi behövde alla muntras upp och hon är en riktig lustigkurre. Hon blev stormförtjust över julgranen som jag klädde, en äkta sådan denna gång. Pappa hade lyckats välja ut en riktigt fin gran, så resultatet blev inte så pjåkigt, fastän jag inte hängde upp våra sköraste glaskulor av uppenbara skäl.
Allt som allt blev det ändå en fridfull jul och drömmen om en vit sådan gick i uppfyllelse när regndiset övergick i snöfall lagom till juldagen. Åsynen av snötäckta landskap upplever jag som rogivande för själen och extra mysigt i juletid, för att inte tala om den estetiska aspekten i fotografiskt hänseende. 
Snö må vara en bristvara numera, men detsamma kan verkligen inte sägas om min arbetsbörda. Min kalender för år 2020 är redan så gott som full, jag blev rentav tvungen att tacka nej till ett uppdrag nyligen. Det är inte lätt att vara populär, haha. Skämt åsido, den största orsaken till mitt fullspäckade schema är den att jag fick en förfrågan från Finlands Advokatförbund om översättning av litteratur som ingår i fordringarna för advokatexamen. Så för tillfället kör jag dubbla arbetspass vad gäller översättning, utöver att analysera avgöranden och redigera artiklar. Därmed finns det ingen tid över för nonsens och andra nöjen.
Hur som helst önskar jag er alla ett gott nytt år!