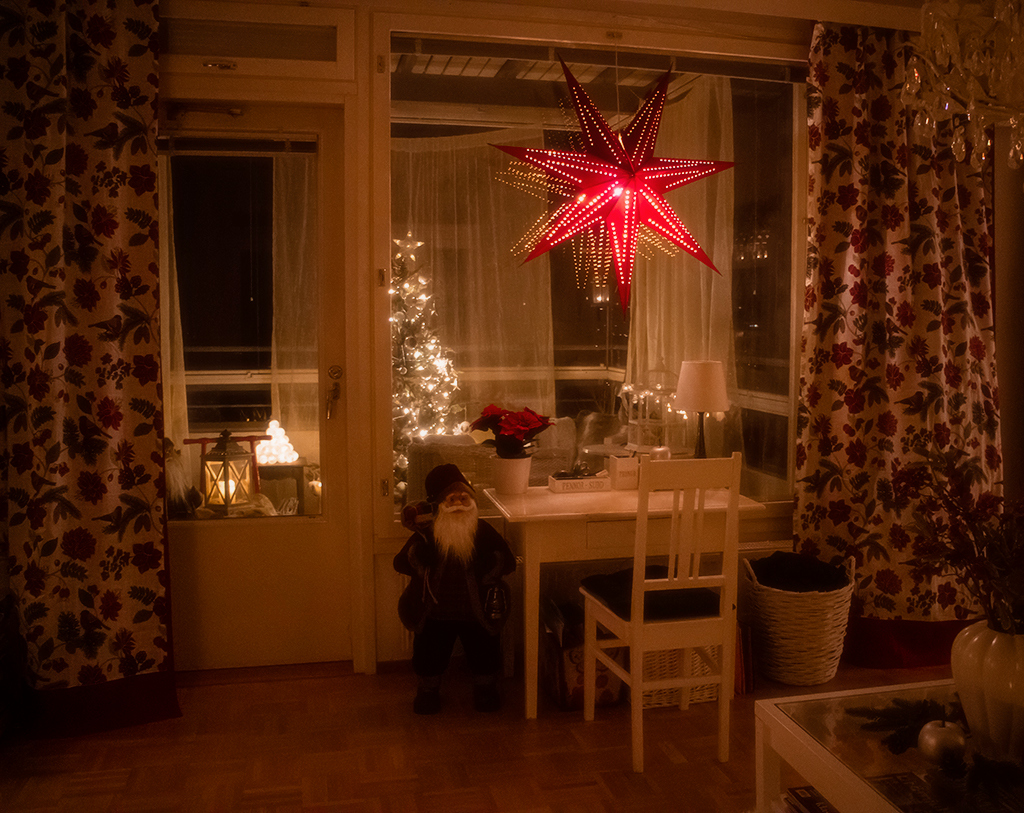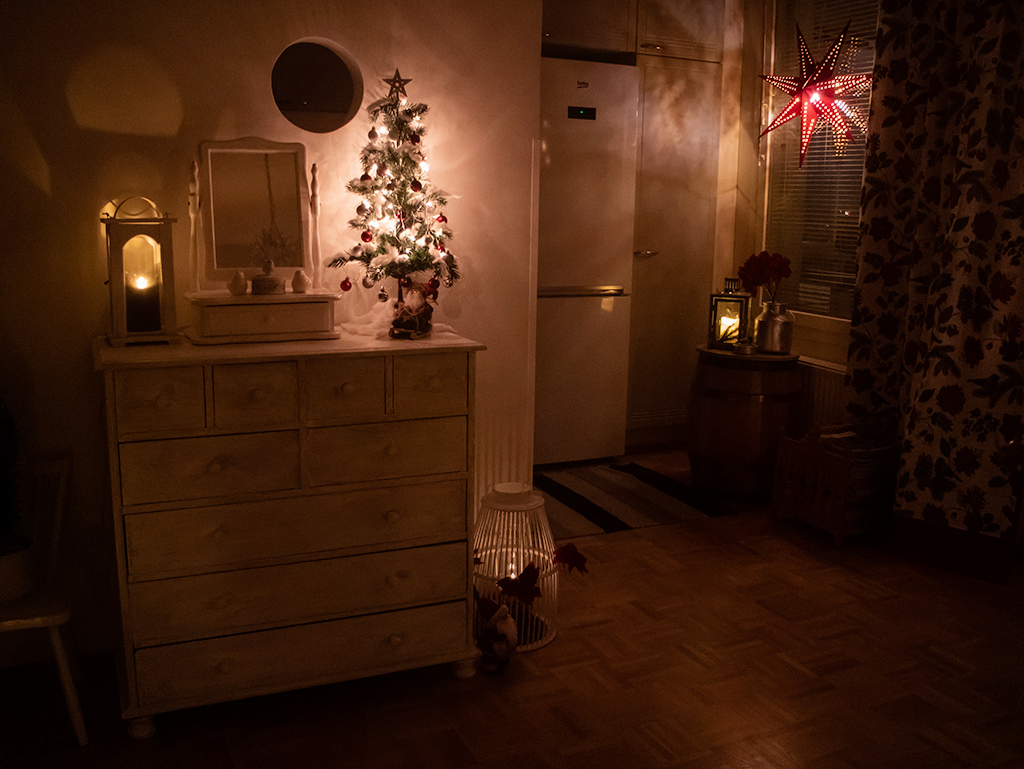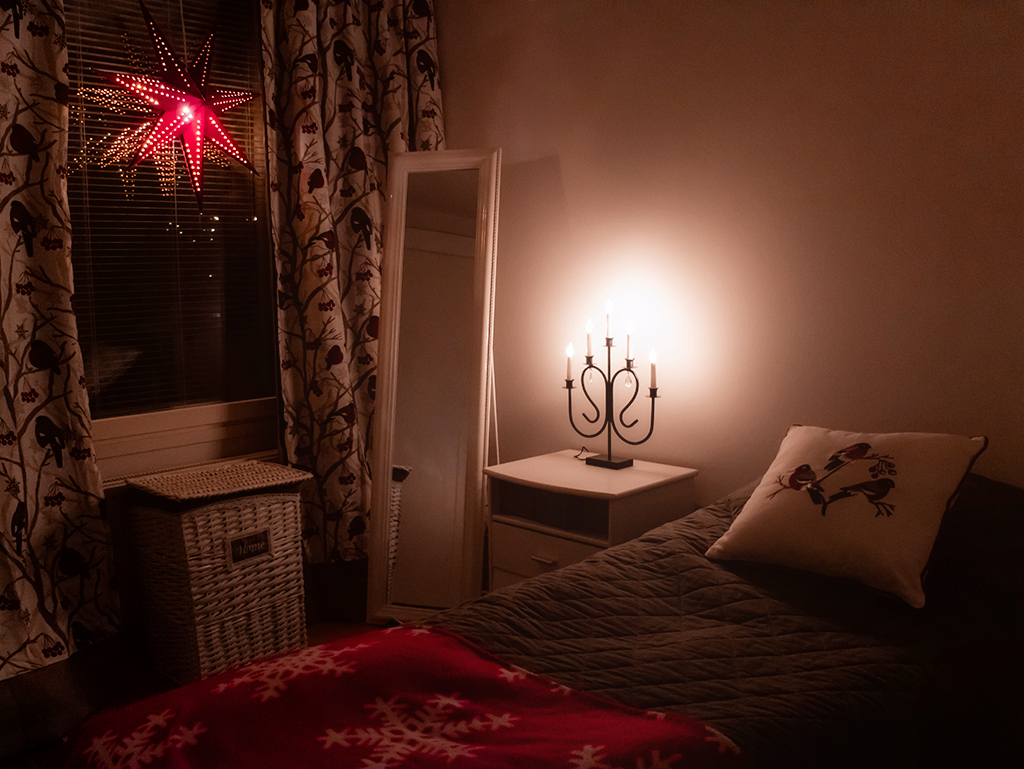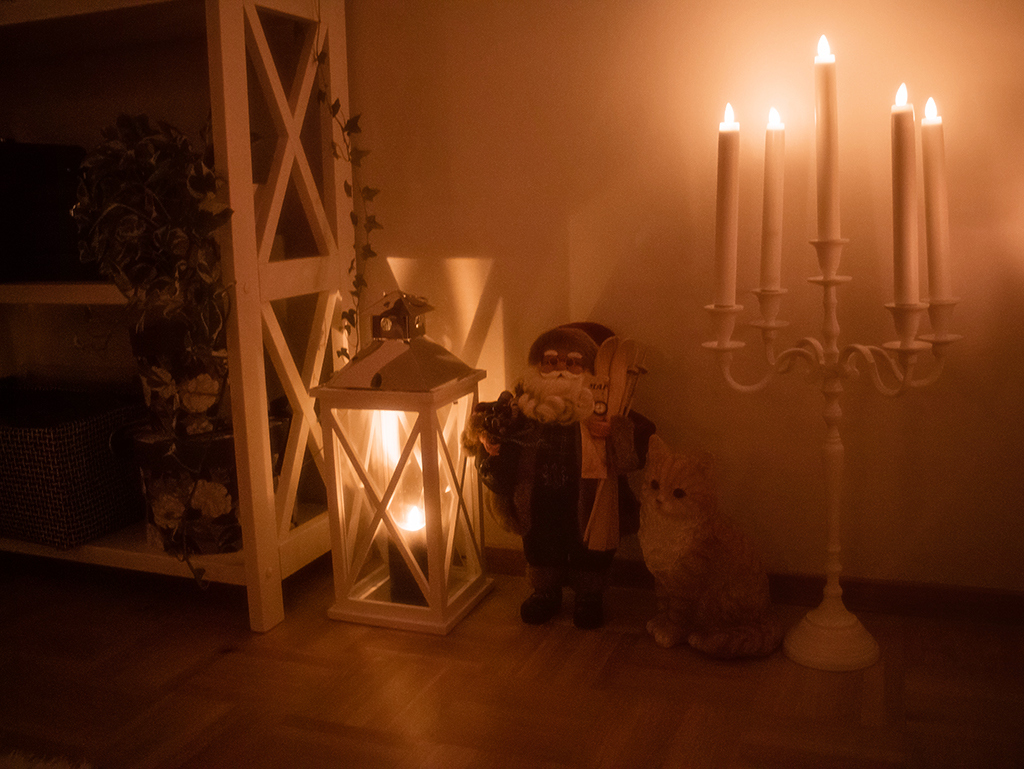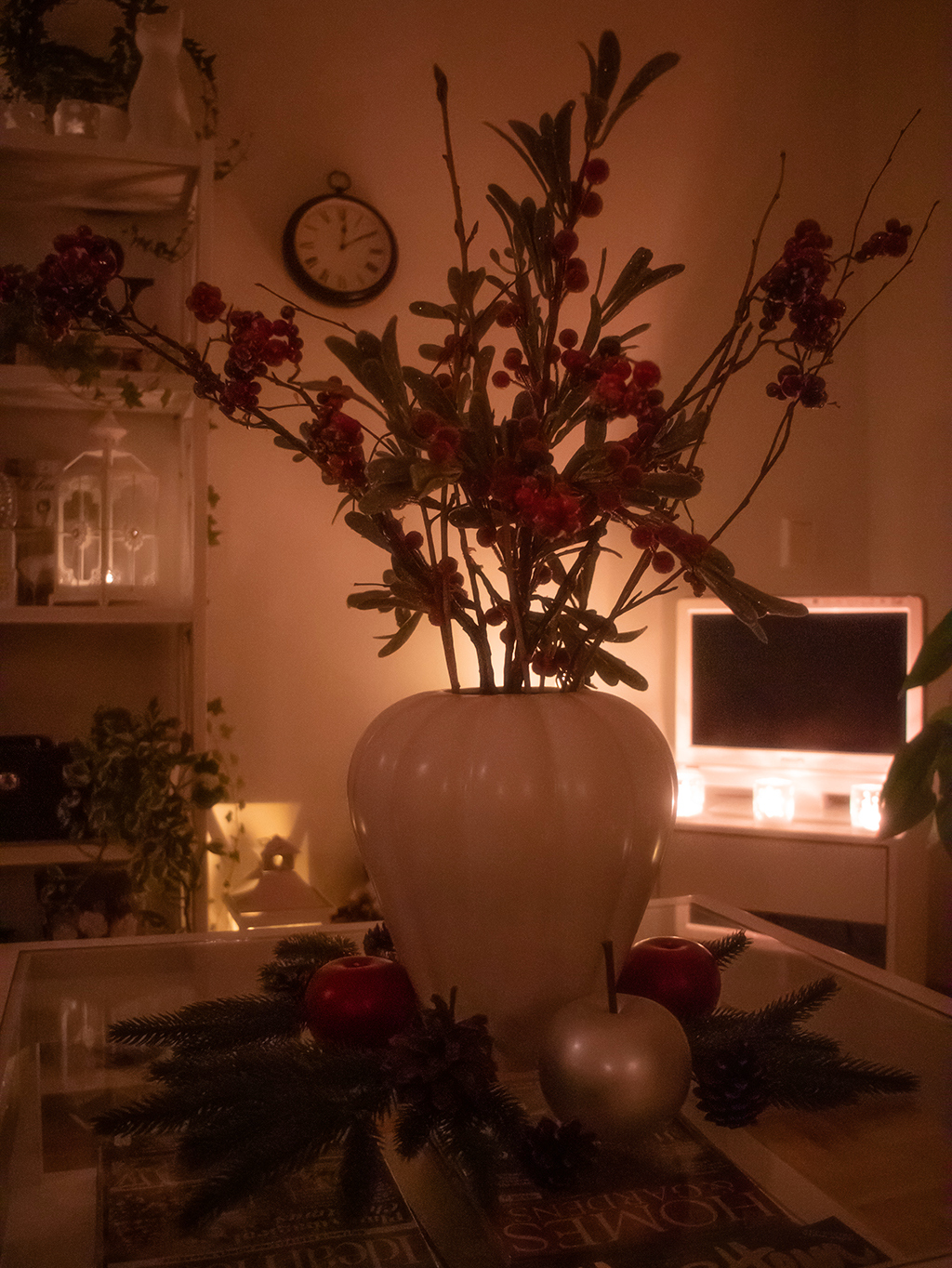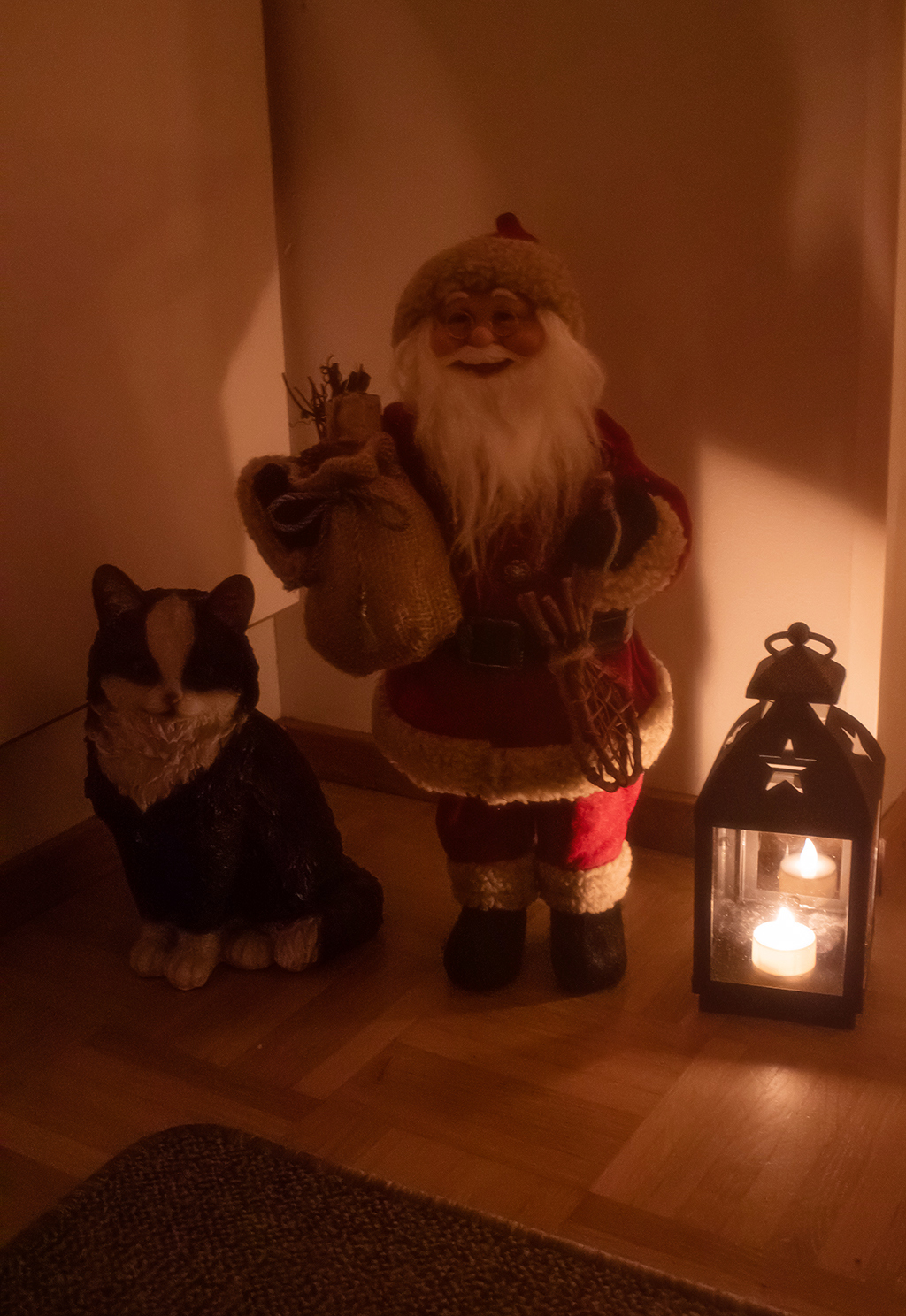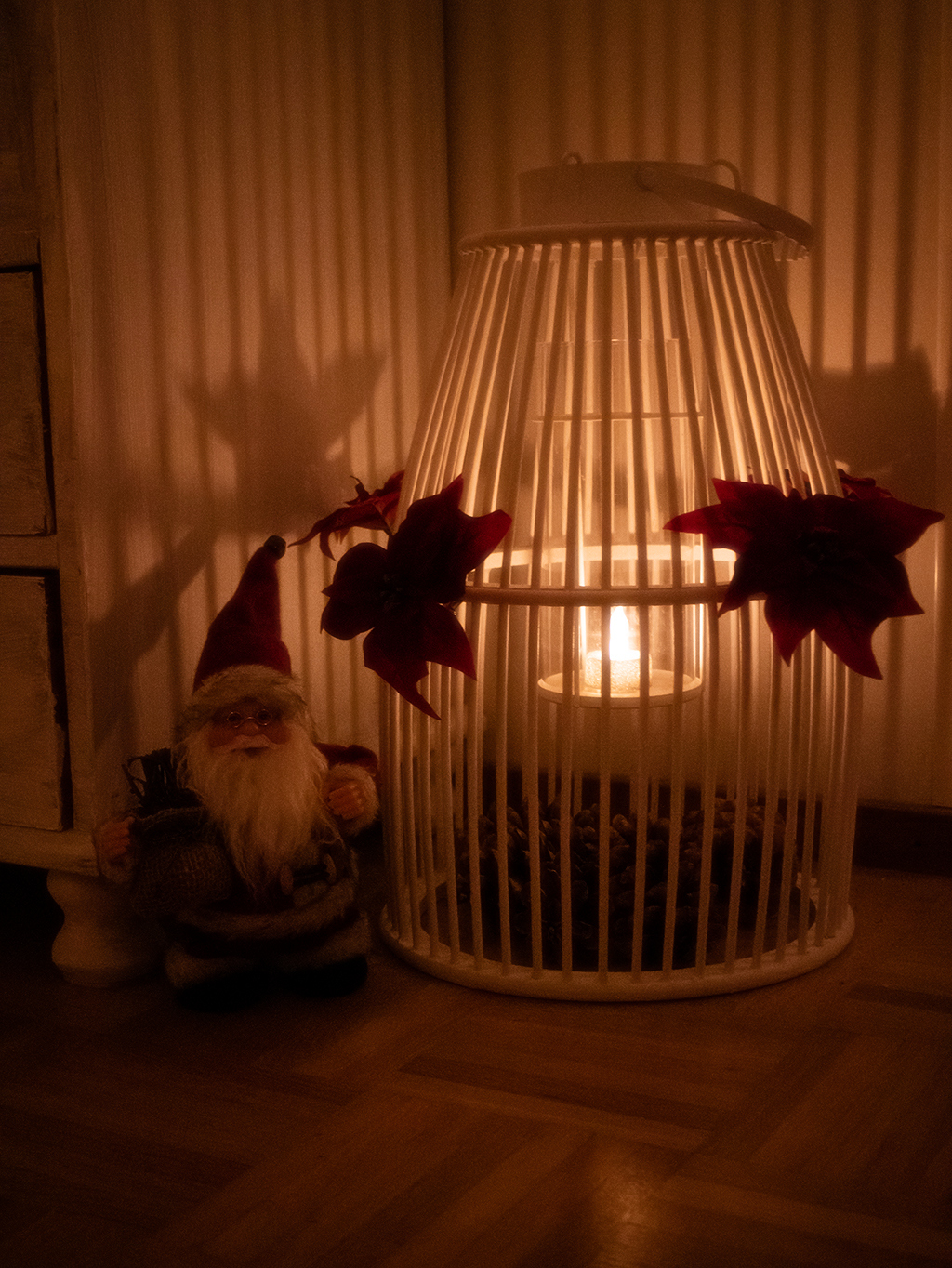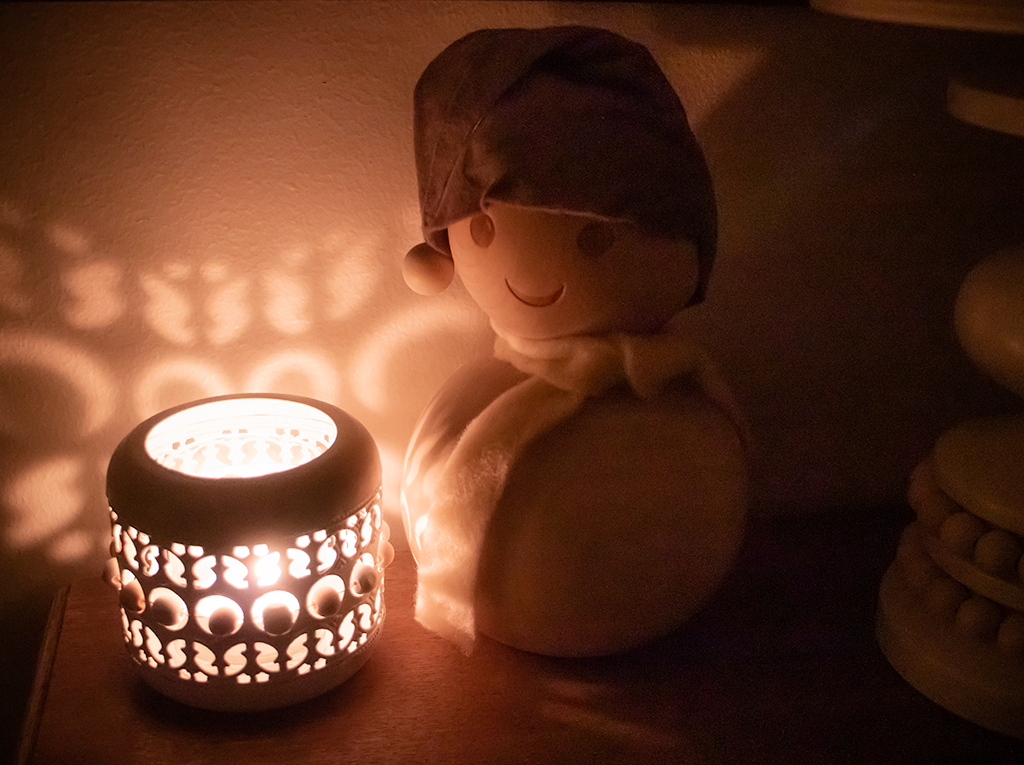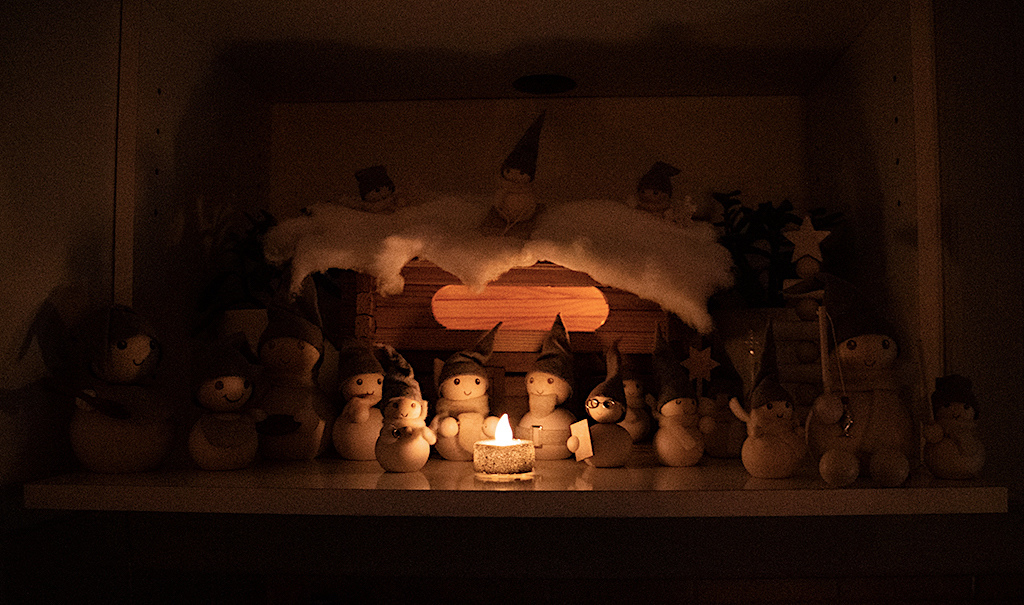 Christmas is almost here now, but actually the spirits of Christmas and the decorations thereto came already in November to my apartment in Vaasa. Christmas decorating is all about creating a cosy atmosphere, if you ask me, and this is the result of my interior styling in Vaasa this year. I seldom make radical changes; instead, I vary details such as textiles and decorations of the season. I added red as a warming accent colour to the otherwise rather neutral colour palette. As usual I have lots of lanterns and candles (both battery-powered and seasonal scented candles) as well as a few pieces of whacky-tacky Christmassy kitsch – but no hideous gnomes, just chubby and cheerful buddies. I also like to bring in nature in various forms. Nevertheless, I like the overall impression to be harmonious, coherent and well thought-out. Old-fashioned style rather than glimmering golden bling-bling (there is enough of the last mentioned at my parents' place in Jakobstad, but then again, variety is the spice of life) and absolutely no hysterically twinkling neon lights!
Julen är nästan här nu men faktum är att den knackade på dörren och klev in med allt pynt redan i november i min lägenhet i Vasa. Julpyntning handlar om att skapa en mysig stämning, om ni frågar mig, och här är resultatet av årets julinredning i Vasa. Jag gör sällan radikala förändringar, i stället varierar jag detaljerna såsom textilier och dekorationer efter säsong. Jag adderade rött som en värmande accentfärg till det i övrigt rätt så neutrala färgschemat. Som vanligt har jag massor med lyktor och ljus (både batteridrivna och juliga doftljus) samt en gnutta lustigt kitschigt julpynt – men inga hiskeliga tomtar, bara knubbiga och gladlynta gubbar. Jag gillar också inslag av natur i olika former. Dock vill jag att helhetsintrycket ska vara harmoniskt, enhetligt och väl genomtänkt. Mer gammaldags stil än gull och lull-lull (det finns tillräckligt av det sistnämnda hos mina föräldrar i Jakobstad, fast omväxling förnöjer visserligen) och absolut inga hysteriskt blinkande neonljus!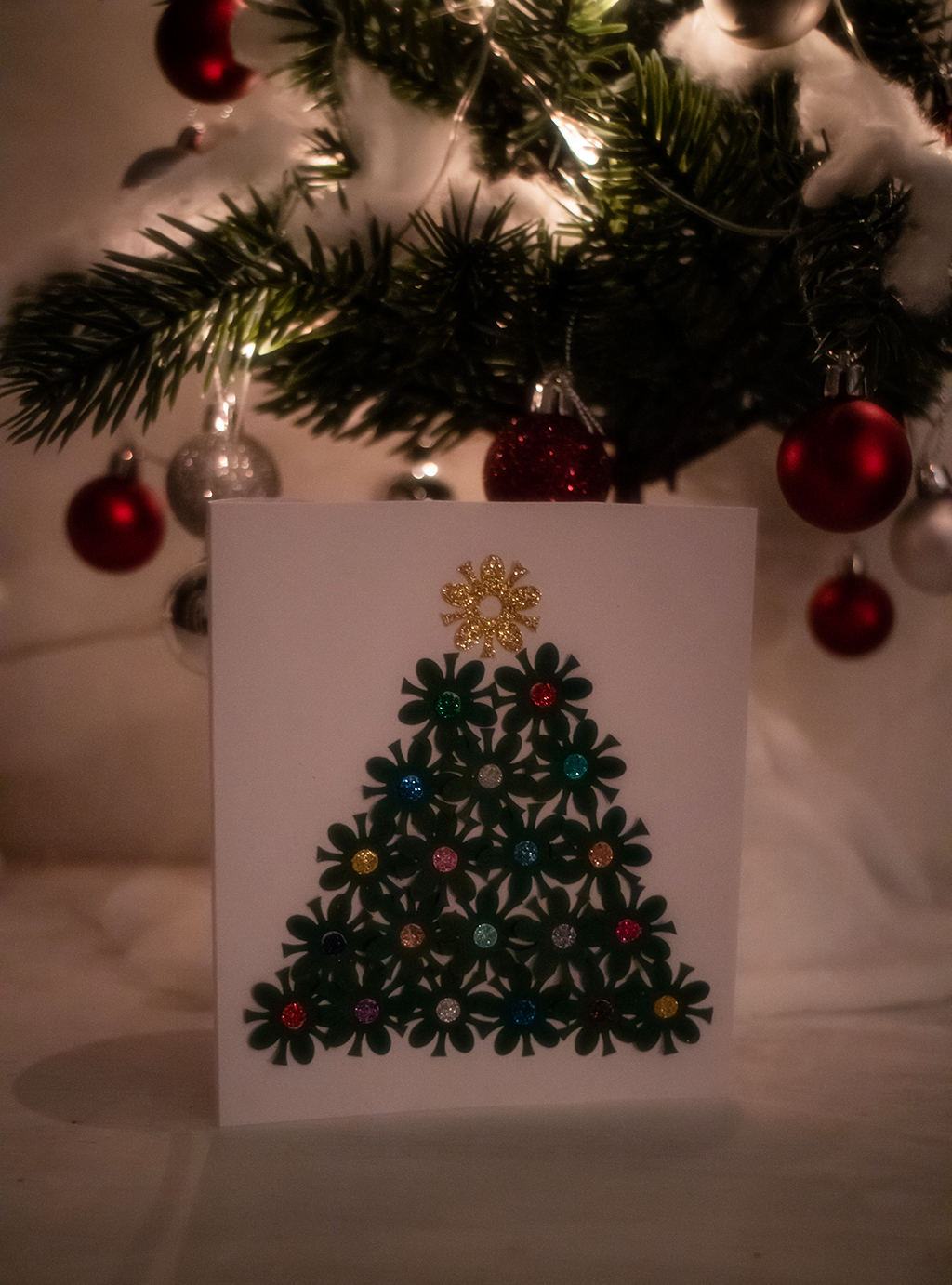 However, when it comes to home-made greeting cards, I usually go all in with the glittery stuff. This year I came up with a simple yet sparkling Christmas tree design.
När det gäller hemgjorda julkort blir det däremot oftast storslam med glimmer och glam. I år knåpade jag ihop en enkel men ändå gnistrande julgransdesign.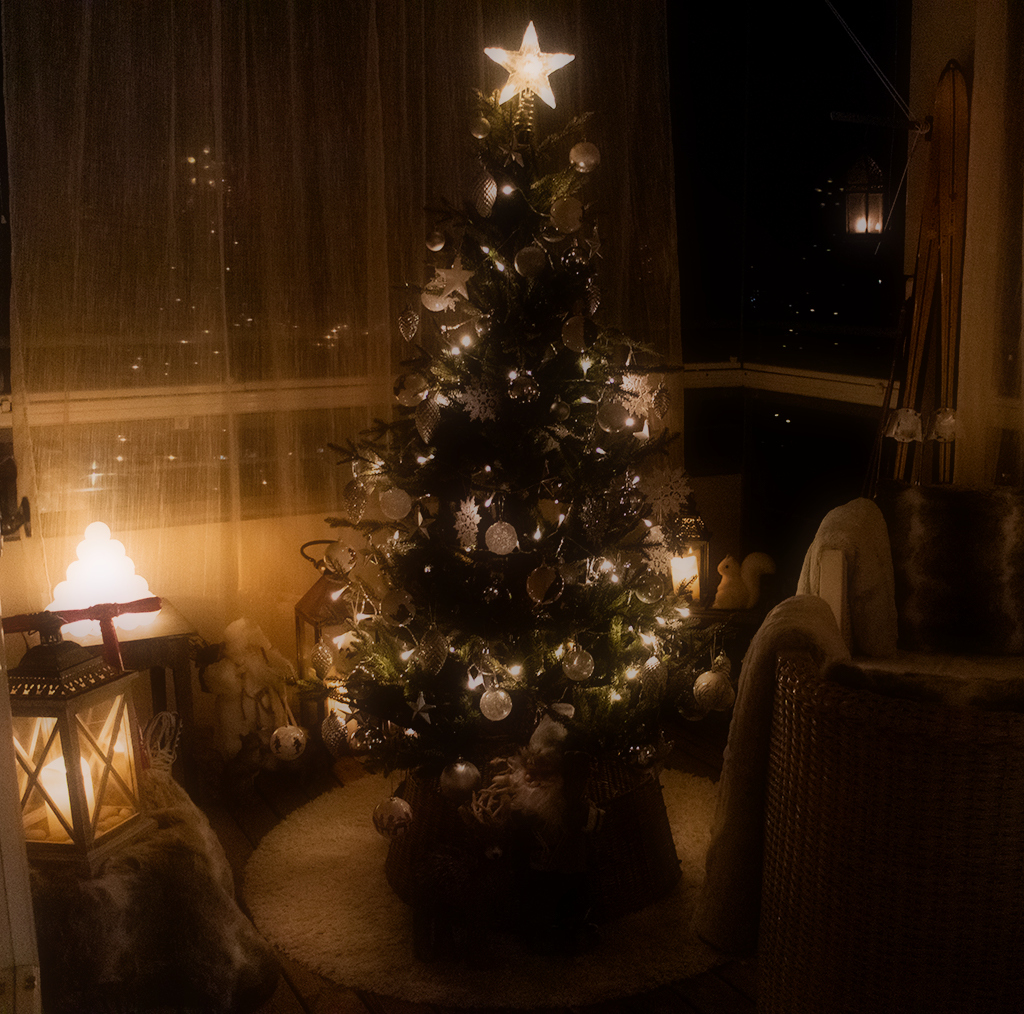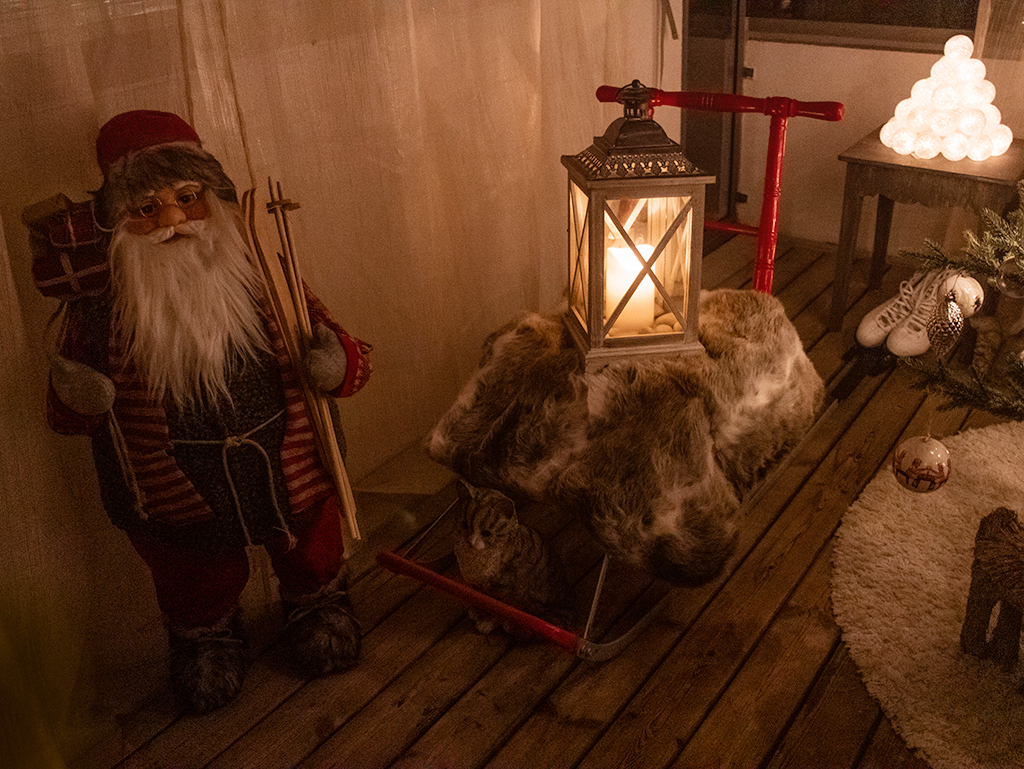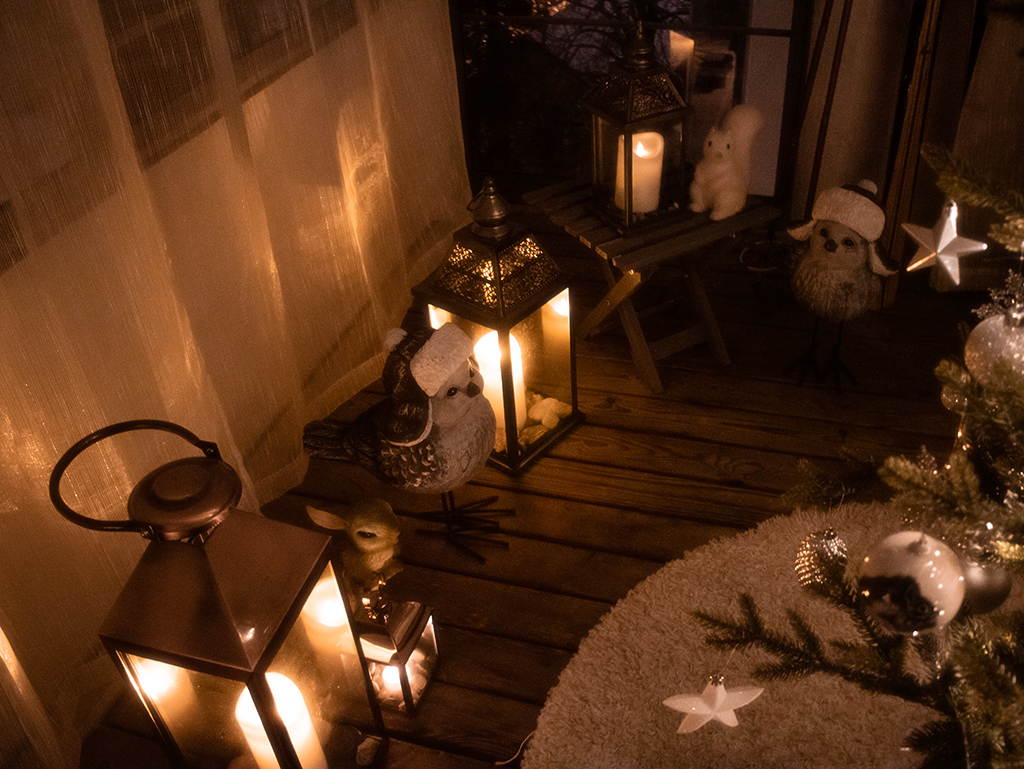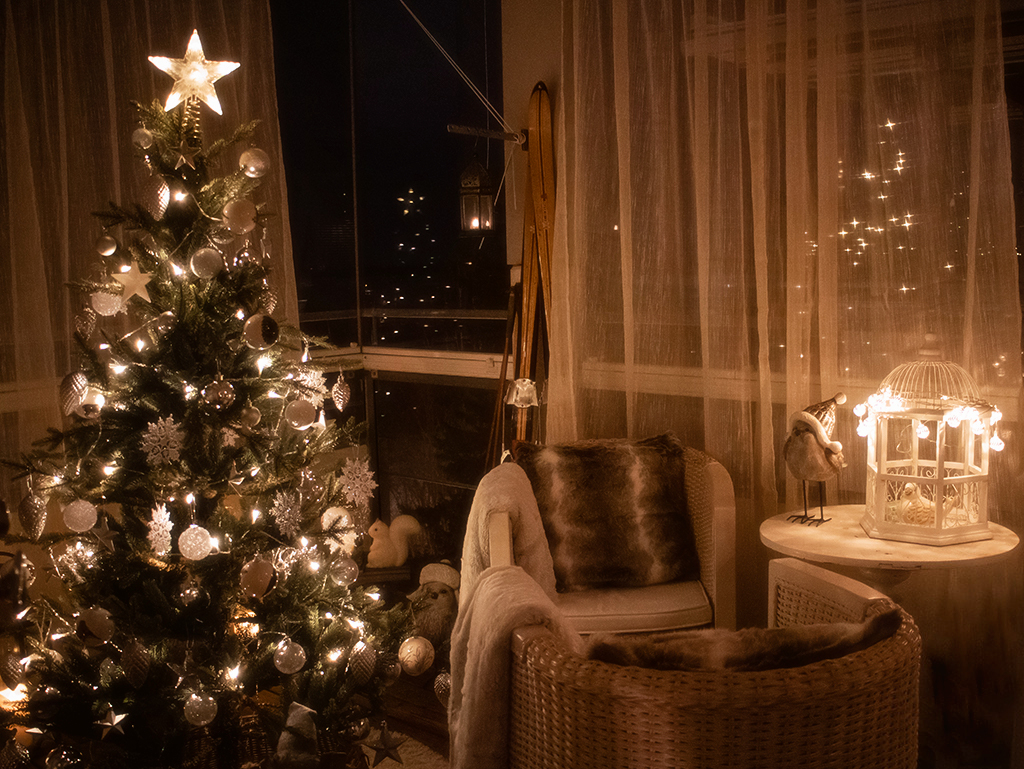 Last but not least, the balcony in wintry style (see previous post for pictures of the balcony in daylight). I can almost hear the jingling bells when I look outside my window!
Sist men inte minst, balkongen i vinterskrud (se föregående inlägg för bilder av balkongen i dagsljus). Jag kan nästan höra bjällerklangen när jag tittar ut genom fönstret!
---
Happy Holidays!
Trevlig julhelg!