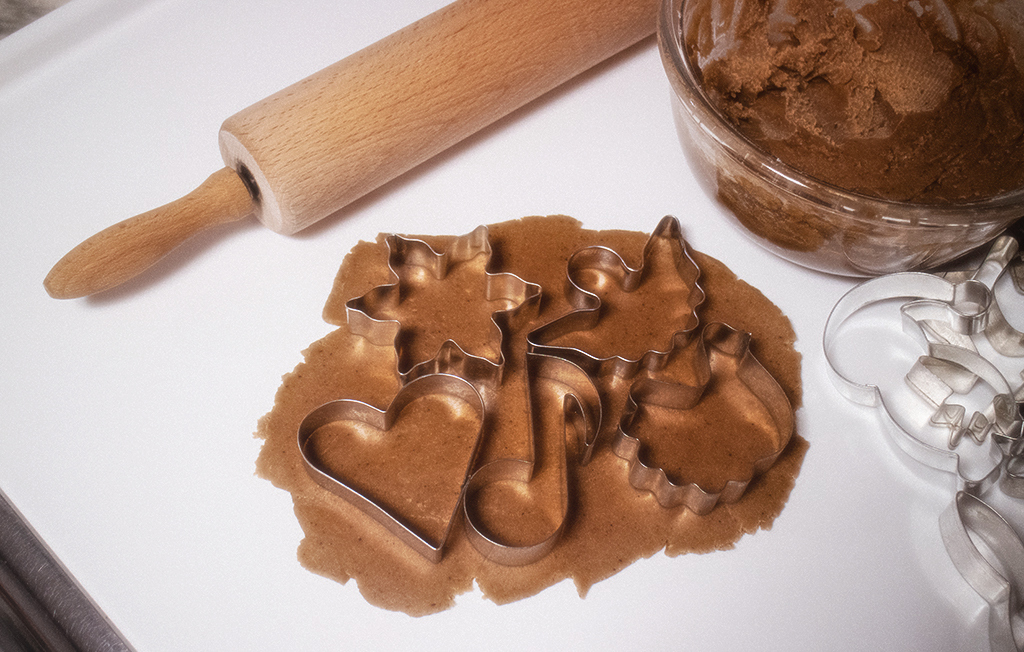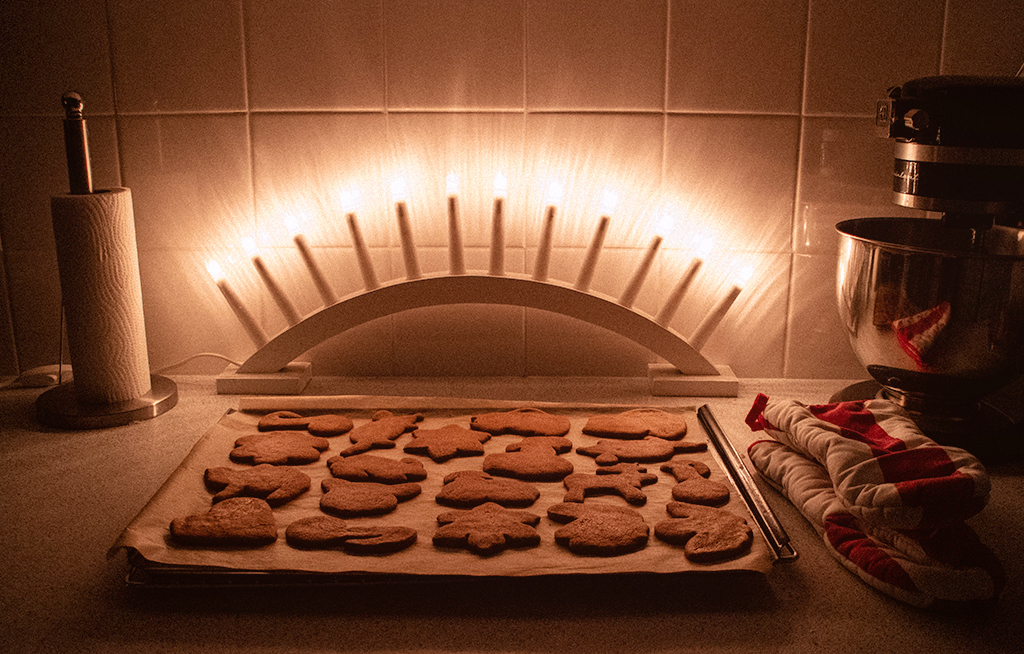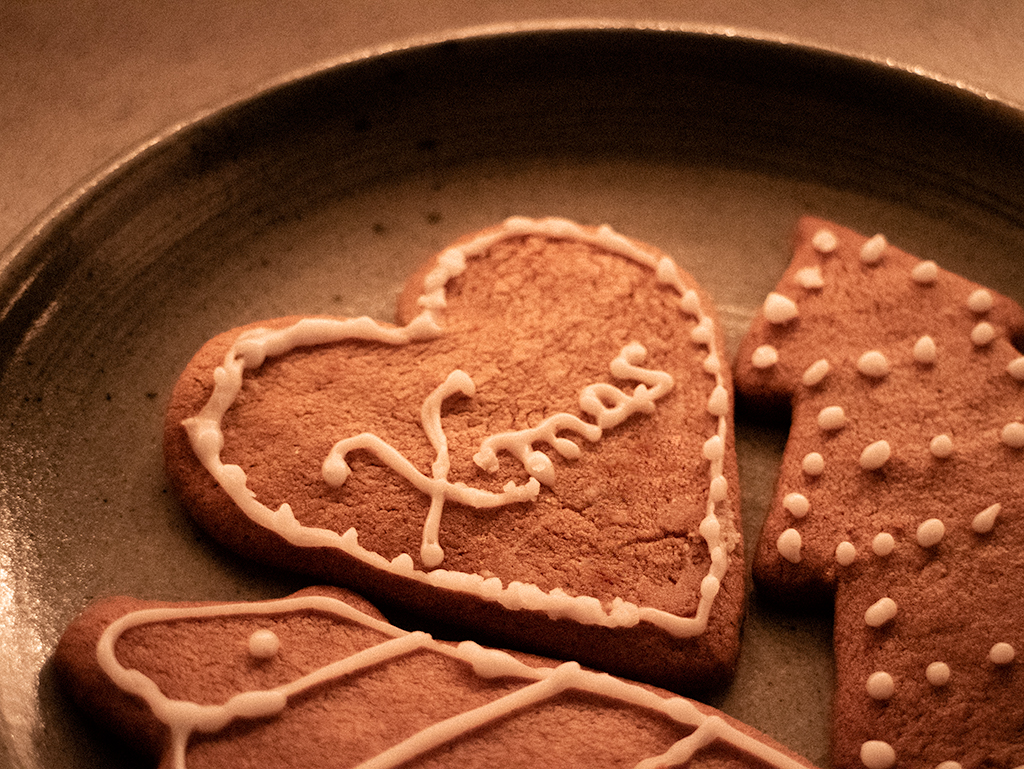 December is finally here, which means that the Christmas season has officially begun. Although I started decorating already a month ago in Vaasa, I stuck to my annual tradition of making gingerbread biscuits for the First Sunday of Advent when I was in Jakobstad this weekend. It was a shuttle of baking plates between the oven and the pastry board since I made two batches of dough. Crisp biscuits with real butter and seasonal spices for the true flavour of Christmas, no reason to skimp on the ingredients – except for the flour – because nobody likes dull and tasteless biscuits. My gingerbread biscuits may not look pretty and perfect, but that is the charm of home-made goodies, right? At least Granny was truly delighted when I delivered a tin full of gingerbread biscuits before I went back to Vaasa.
After a strenuous autumn, I hope that the Advent season and Christmas holidays will be substantially different. Therefore, I will not go all in on the Christmas preparations, at least not the superficial things. The spiritual needs are more important now, not so much in the religious sense, but in regard to health and overall well-being. I need to allow time for reflection and meditation in order to catch my breath, clear my mind and gather my strength. So, with that said, I am going to finish the last work tasks and then embrace the Christmas Peace.
---
December är äntligen här, vilket innebär att julsäsongen officiellt är inledd. Även om jag började pynta redan för en månad sedan i Vasa höll jag fast vid min årliga tradition att baka pepparkakor lagom till första advent då jag tillbringade veckoslutet i Jakobstad. Bakplåtarna åkte skytteltrafik mellan ugn och bakbord eftersom jag gjorde två omgångar deg. Möra pepparkakor gjorda av äkta smör och traditionella kryddor för en riktig smak av jul, ingen anledning att snåla med ingredienserna – med undantag för mjölet – för trista och smaklösa småbröd gör ju ingen glad. Mina pepparkakor må inte vara perfekta till utseendet, men det är ju charmen med hembakat, inte sant? I alla fall blev farmor genuint glad när jag levererade en burk full med pepparkakor innan jag åkte tillbaka till Vasa.
Efter en mödosam höst hoppas jag att adventstiden och julhelgen blir avsevärt mer rofylld. Därför kommer jag inte att lägga all energi på julstöket, åtminstone inte på de ytliga sakerna. Själens behov är viktigare nu, inte så mycket i religiös mening, utan av hälsoskäl och välbefinnande över lag. Jag behöver avsätta tid för eftertanke och meditation för att hämta andan, rensa tankarna och samla krafterna. Så med det sagt ska jag göra klart de sista arbetsuppgifterna och därefter omfamna julfriden.