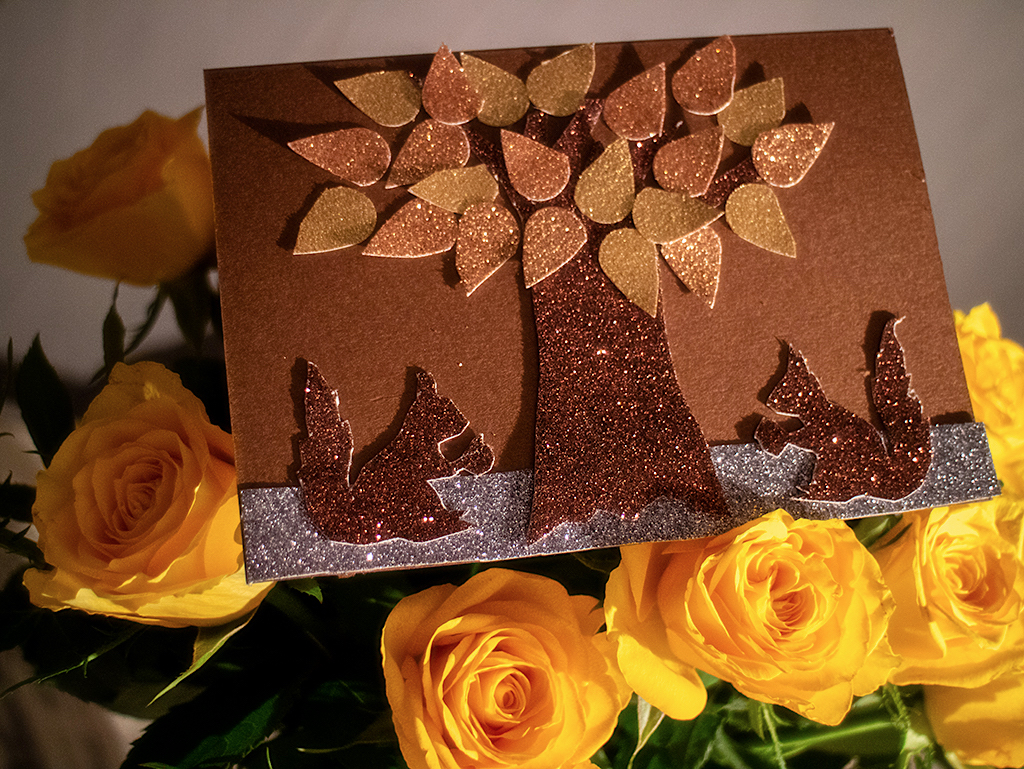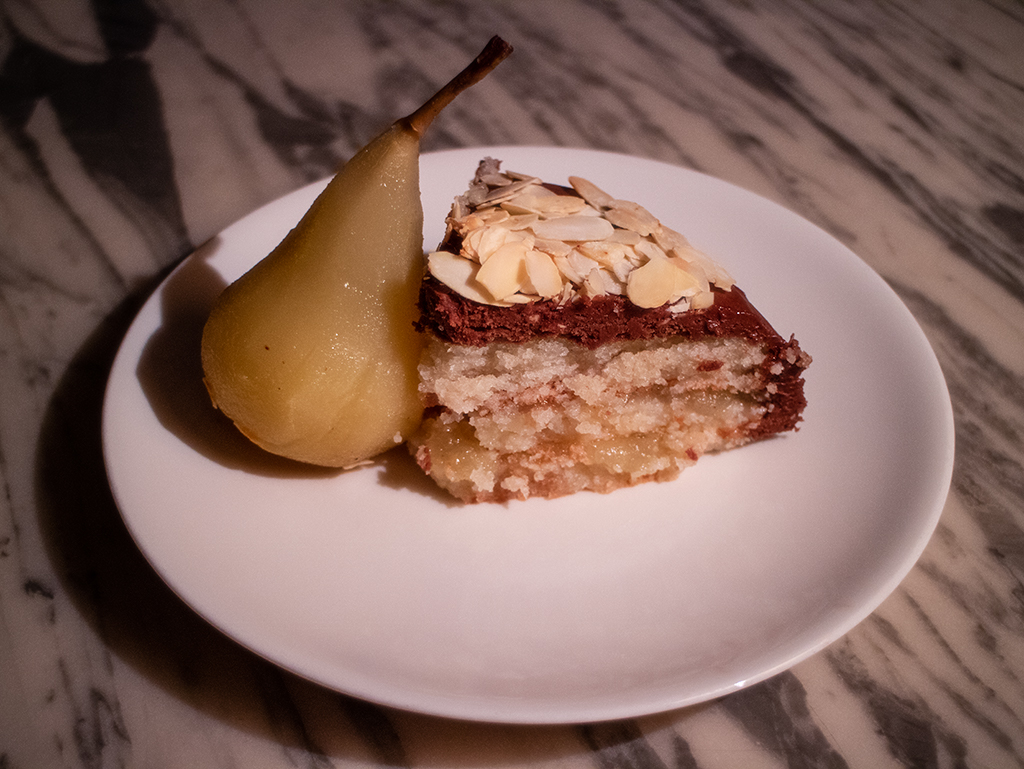 Yesterday was Father's Day, but we celebrated Dad a bit earlier this time due to some rescheduling at work which affected my teaching and preparations thereto. Nevertheless, I paid my parents a visit in Jakobstad the other week. For the special occasion, I made a cake (as always) and a greeting card to go along with the traditional bouquet of roses (such a lovely autumnal yellow colour).
All that glitters is not gold, but then again, every grain of gold does not glitter right before our eyes and I am lucky to have a father with a heart thereof. In addition, we share the same love for nature and outdoor life – and dark chocolate, so that was an obvious ingredient in the cake.
I made the cake bottom of almond flour, egg whites and castor sugar. In comparison with traditional sponge cake bottom, this bottom has a lighter consistency, which makes a great combination with rich chocolate. For the filling I made pear jam with a touch of spice from vanilla and ginger. I covered the whole cake in chocolate-mocha buttercream frosting and topped it with roasted almond flakes as well as a pear poached in honey, vanilla, ginger and cinnamon syrup. Great success, Dad and his sweet tooth were very pleased!
---
I går var det Fars dag, fast vi firade pappa en aning tidigare denna gång eftersom det blev ändringar i jobbschemat som påverkade min undervisning och förberedelserna därtill. Hur som helst besökte jag föräldrarna i Jeppis häromveckan. Till detta speciella tillfälle bakade jag en tårta (som alltid) och knåpade ihop ett kort som bihang till den traditionella rosbuketten (så härlig höstgul färg).
Allt som glimmar är inte guld, men å andra sidan glimmar inte varje guldkorn fullt synligt för våra ögon och jag har lyckan att ha en far med ett hjärta därav. Dessutom delar vi samma kärlek till naturen och friluftsliv – och mörk choklad, så det var en självklar ingrediens i tårtan.
Tårtbottnen gjorde jag av mandelmjöl, äggvitor och fint strösocker. Jämfört med vanlig sockerkaksbotten har denna variant en lättare konsistens, vilket passar utmärkt ihop med fyllig choklad. Till fyllningen kokade jag ihop päronsylt kryddad med en gnutta vanilj och ingefära. Hela kakan täckte jag sedan med choklad- och mockasmörkräm. Till garneringen använde jag mandelspån som jag rostade lätt i stekpanna samt ett päron som jag pocherade i en sockerlag med honung, vanilj, ingefära och kanel. Resultatet blev lyckat och tårtan föll pappa och hans snåltand i smaken!