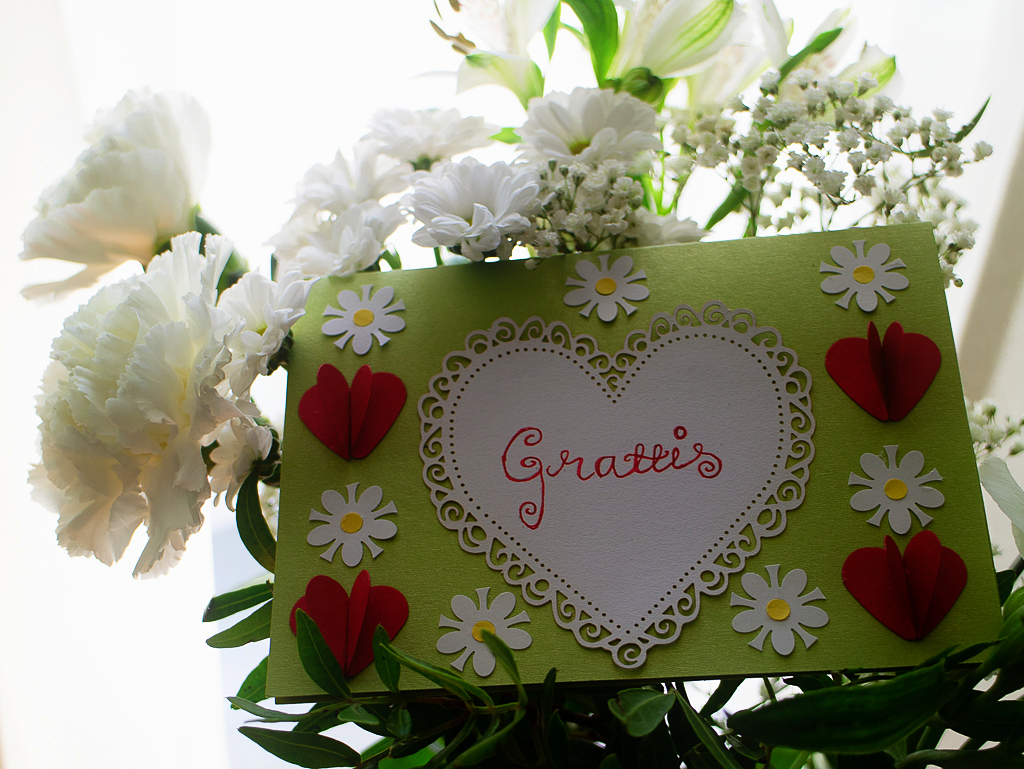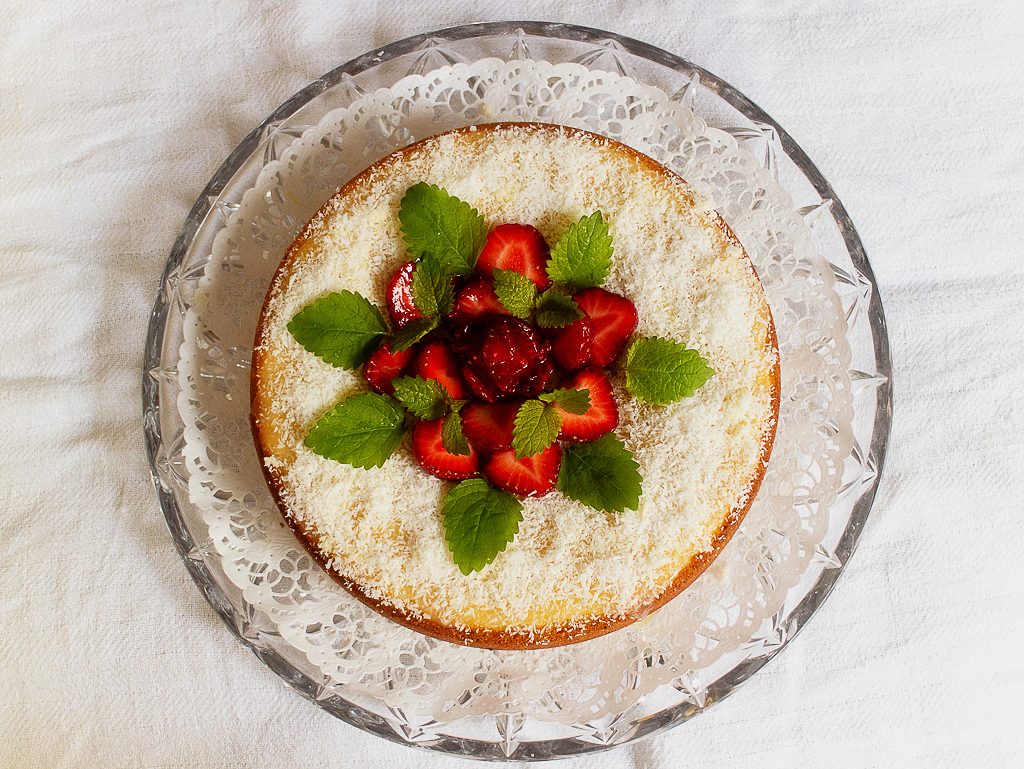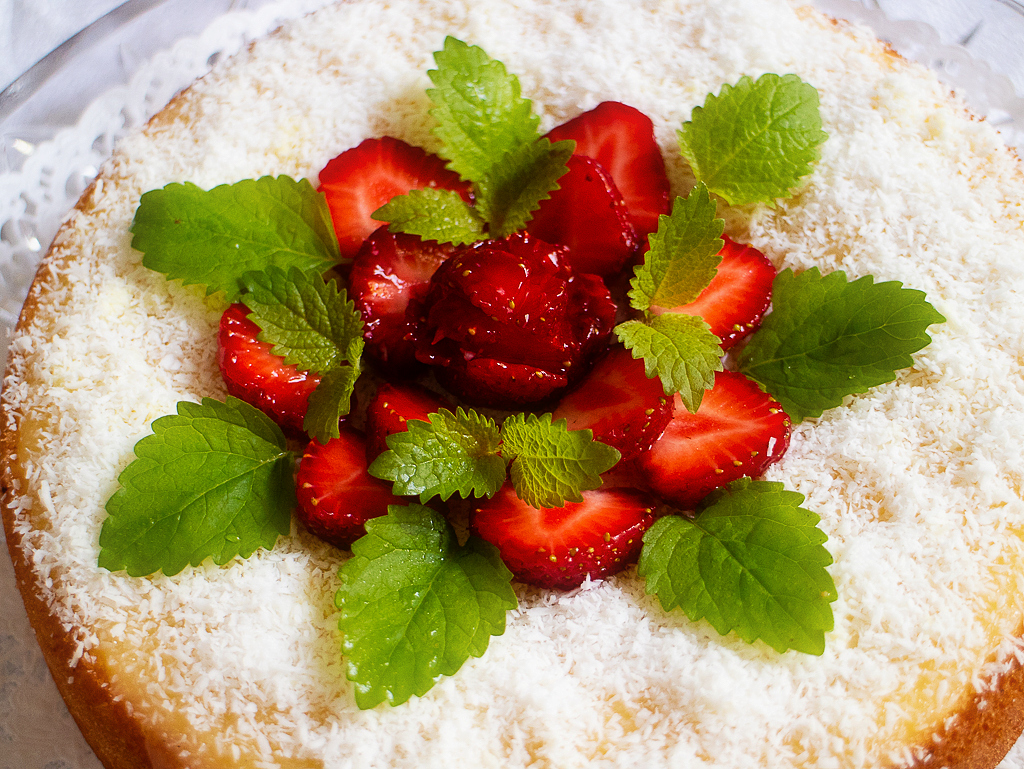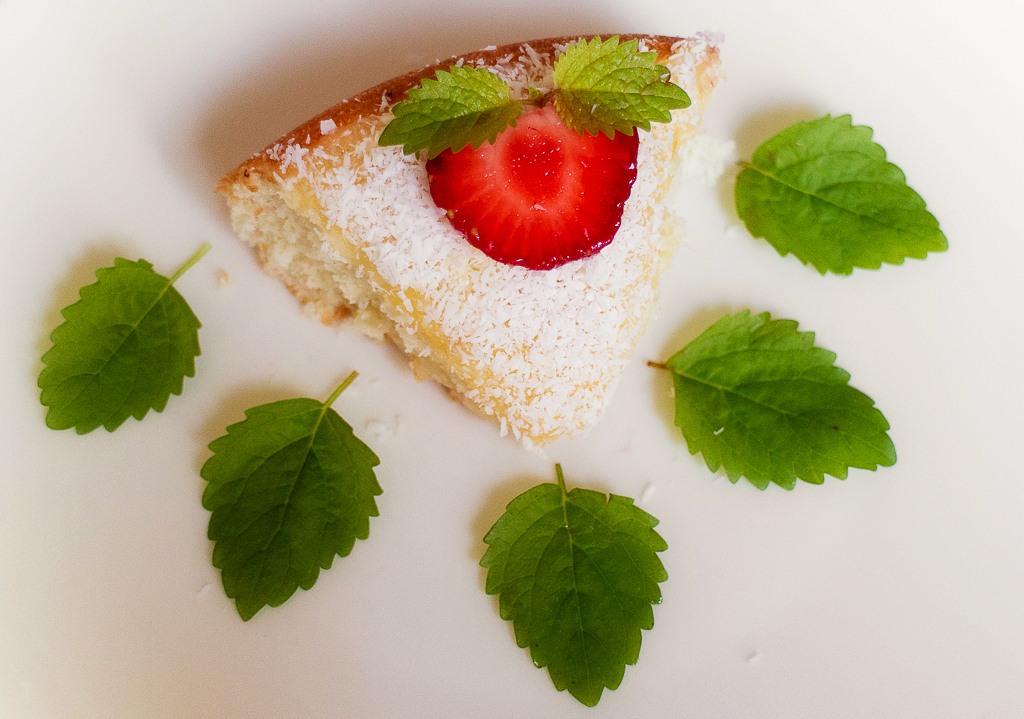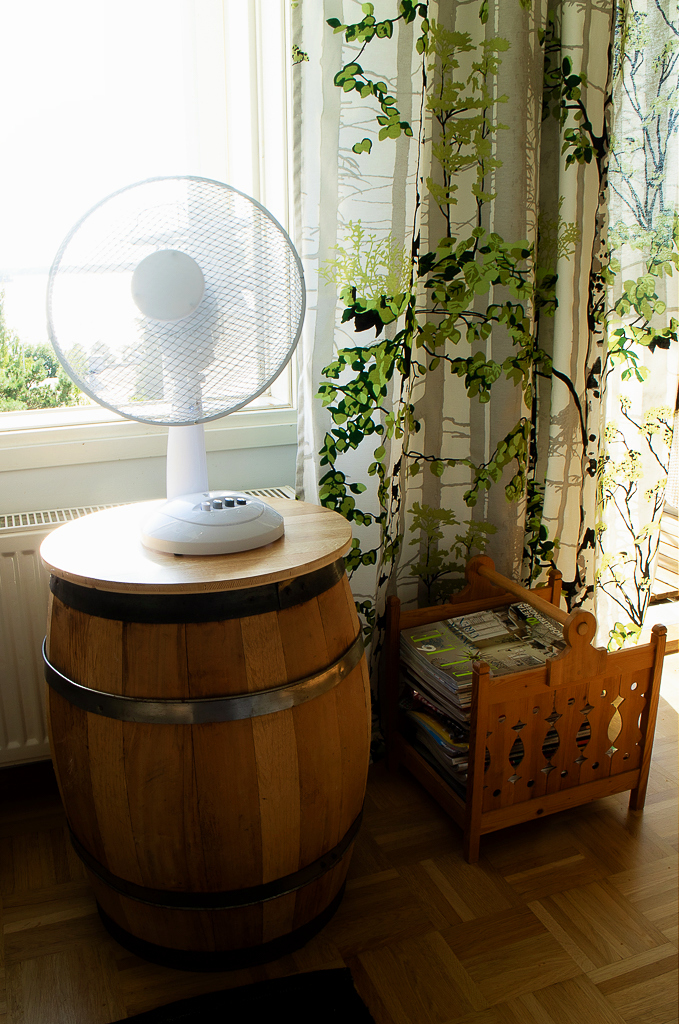 Hi there! I hope you have had a pleasant summer so far, without heatstroke and other summer ailments. I am certainly not complaining, although I am fully aware of the fact that not everyone is enjoying this extreme weather, which has the downside of drought, wildfires, as well as tough working and living conditions. A desk fan is not of much help in those difficult situations but for my part, it is the best purchase I have made this summer, even though I had to make a detour to the small town Nykarleby on my way to Jakobstad in order to find a fan as they were all sold-out in Vaasa. So, with the kitchen window wide-open (which is possible now since I do not suffer from pollen allergy the whole season, only in early summer) and the fan on full whack, blowing fresh sea air into my flat, I have managed to beat the heat really well.
Up north in Jakobstad, it was time to celebrate Mum's birthday. The home-made birthday cake was a luxury version of 'Silvia cake' or 'Silviakaka' as we say in Swedish; sponge cake bottom and vanilla-flavoured butter glaze topped with lots of coconut and white chocolate flakes, just as Mum likes it. In addition, I decorated the cake with (eatable) lemon balm leaves and, given the season, strawberries. These Finnish strawberries were quite small, so it was a bit tricky to make a decorative rose, but the combination of flavours was a big success!
This Monday I have some writing to do while the thunder is rumbling far away outside. I think most people are welcoming one or two showers of rain after weeks of heat-wave. However, I cross my fingers for nice sunny weather in August as well.
So long folks!
---
Hej på er! Jag hoppas att ni har haft en härlig sommar hittills utan värmeslag och andra sommarkrämpor. Jag klagar minsann inte, även om jag är fullt medveten om att alla inte njuter av detta extremväder vars baksida består av torka, skogsbränder samt utmanande arbets- och levnadsförhållanden. En bordsfläkt är inte till mycket hjälp i sådana svåra situationer, men för min del är det garanterat sommarens bästa inköp, fastän jag var tvungen att ta en avstickare till Nykarleby när jag var på väg mot Jeppis, eftersom alla fläktar var slutsålda i "storstan" Vasa. Så med köksfönstret vidöppet (vilket jag kan ha nu eftersom jag inte besväras av pollenallergin hela sommarsäsongen, bara under försommaren) och fläkten på full effekt för att blåsa in frisk havsluft i lägenheten, har jag haft det riktigt svalt och skönt under värmeböljan. 
Uppe i norr i Jakobstad vankades det f(r)estligheter då mamma fyllde år. Födelsedagskakan var en lyxvariant av Silviakaka (eller solkaka som den också kallas, inte att förväxla med andra bakverk med snarlika namn); sockerkaksbotten täckt av smörkräm med vaniljsmak, toppad med en hel drös kokosflingor och riven vitchoklad, precis som mamma vill ha det. Därtill garnerade jag kakan med (ätbara) blad av citronmeliss och jordgubbar förstås, man måste ju passa på när det är högsäsong. Dessa inhemska jordgubbar var dock ganska små, så det var lite krångligt att göra en dekorativ ros, men kombinationen av smaker gjorde däremot stor succé!
Denna måndag har jag skrivjobb att ta itu med medan åskan mullrar i fjärran utomhus. Jag antar att de flesta uppskattar en eller två regnskurar efter flera veckors värmebölja. Fast jag håller ändå tummarna för att det soliga sommarvädret håller i sig även i augusti. 
Ha det bra gott folk!