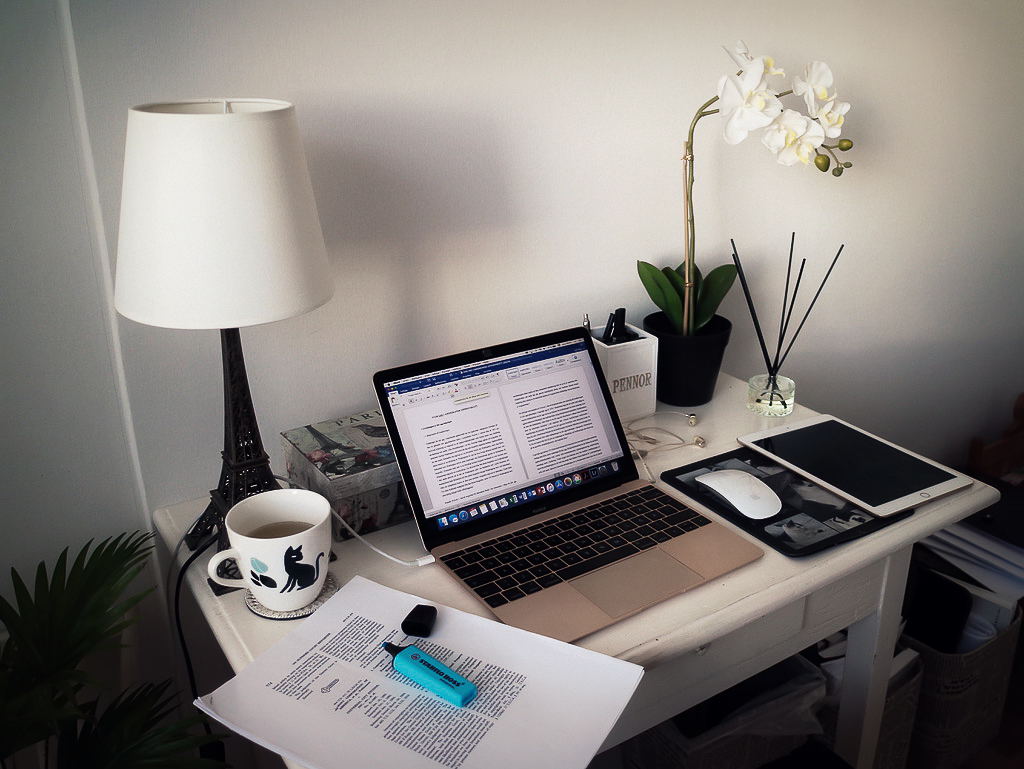 The bittersweet everyday life of a PhD student: No matter university strike or winter holiday, that thesis is not going to write itself at the home office. In other words, you had better be working (unless you are a professor, lecturer or other 'important' employee who can actually go on strike), because the only one who will suffer is you yourself if you do not produce text and research results.
Some days I wonder why the heck I got myself into this project or rather why I stupidly studied law in the first place. I mean, there are not many fields of law that I find interesting and the traditional lawyer profession is really not my thing anyway, since I am an extremely introverted HSP (highly sensitive person) (albeit I sometimes chatter like a magpie) and I need 'creative space', not strict rules and clauses, although I hate disorganised structures (that is why I love editing texts, to bring order out of grammatical and unaesthetic chaos, more or less). Now, that might seem to not make any sense, but you see, I want to be able to think outside the box and create my own models and theories, not just be put into a ready-made construction (i.e. a cage). 
Oh well, at least the sun is shining today. However, because of the Siberian wind the weather is a bit too cold to take advantage of the flexible working hours and go skiing on the ice at the bay nearby like I did last week; thus, I think my daily walk will have to do in order to boost my energy before I continue to juggle legal facts and creative writing.
---
Doktorandens bitterljuva vardag: Det må vara universitetsstrejk och sportlov, den där avhandlingen kommer ändå inte att skriva sig själv på hemmakontoret, m.a.o. är det bäst att knoga på (dvs. om man inte är professor, föreläsare eller någon annan "viktig" anställd som faktiskt kan strejka på riktigt), för man gör bara sig själv en björntjänst genom att sitta och rulla tummarna i stället för att producera text och forskningsresultat.
Vissa dagar undrar jag varför tusan jag gav mig in på det här projektet eller snarare varför jag dumt nog studerade juridik över huvud taget. Jag menar, det är inte många rättsområden som intresserar mig och det traditionella juristyrket är verkligen inte min grej, eftersom jag är en extremt introvert och högkänslig person (fastän jag ibland mal på som värsta pratkvarnen) samt har behov av utrymme för kreativitet, inte vara låst av strikta regler och paragrafer, även om jag avskyr oorganiserade strukturer (därför älskar jag att redigera texter och skapa ordning i ett mer eller mindre grammatiskt och oestetiskt kaos). Nu låter detta säkert helt ologiskt, men ni förstår,  jag vill ha möjlighet att tänka utanför ramarna och skapa mina egna modeller och teorier, i stället för att tvingas in i en färdiggjord konstruktion (dvs. en bur).
Nåväl, åtminstone skiner solen i dag. På grund av de sibiriska vindarna är vädret dock aningen för kallt för att utnyttja den flexibla arbetstiden och ta en skidtur ute på isen här vid havssundet runt husknuten, vilket jag gjorde förra veckan eftersom jag faktiskt har fått med mig skidorna från Jeppis till Vasa. Alltså får det duga med den dagliga promenaden för att höja energinivån innan jag fortsätter balansera rättsliga fakta och kreativt skrivande.