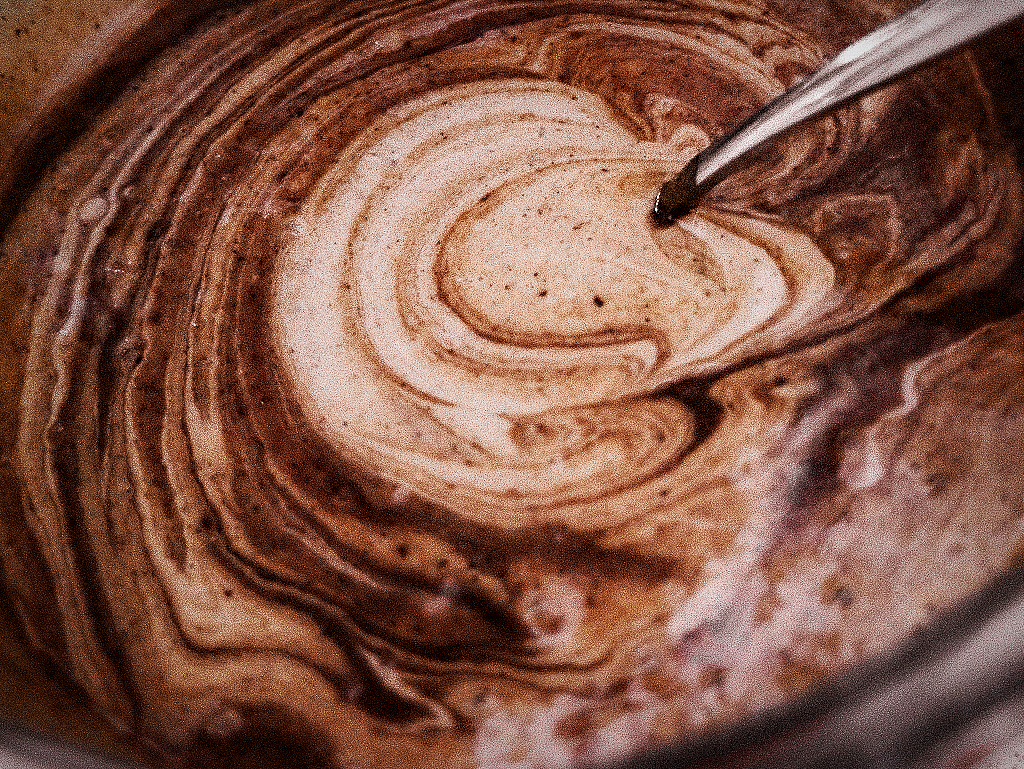 What is this? Latte art by a shaky barista? No, it is gingerbread dough in the making!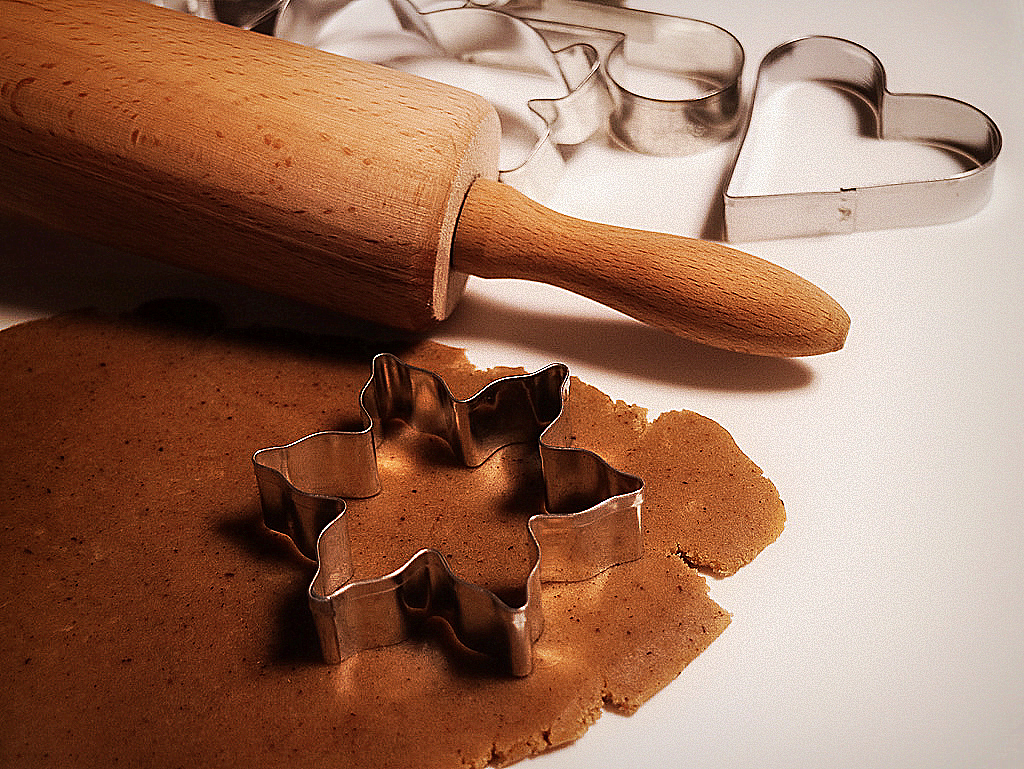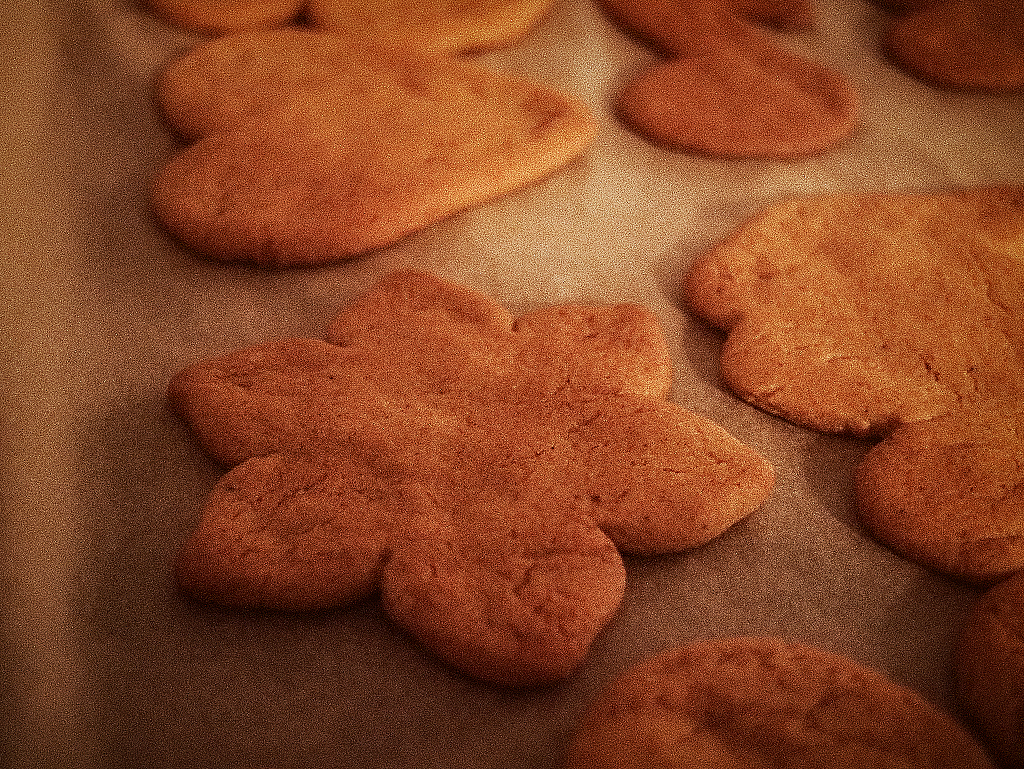 Freshly baked gingerbread biscuits – the scent of Advent!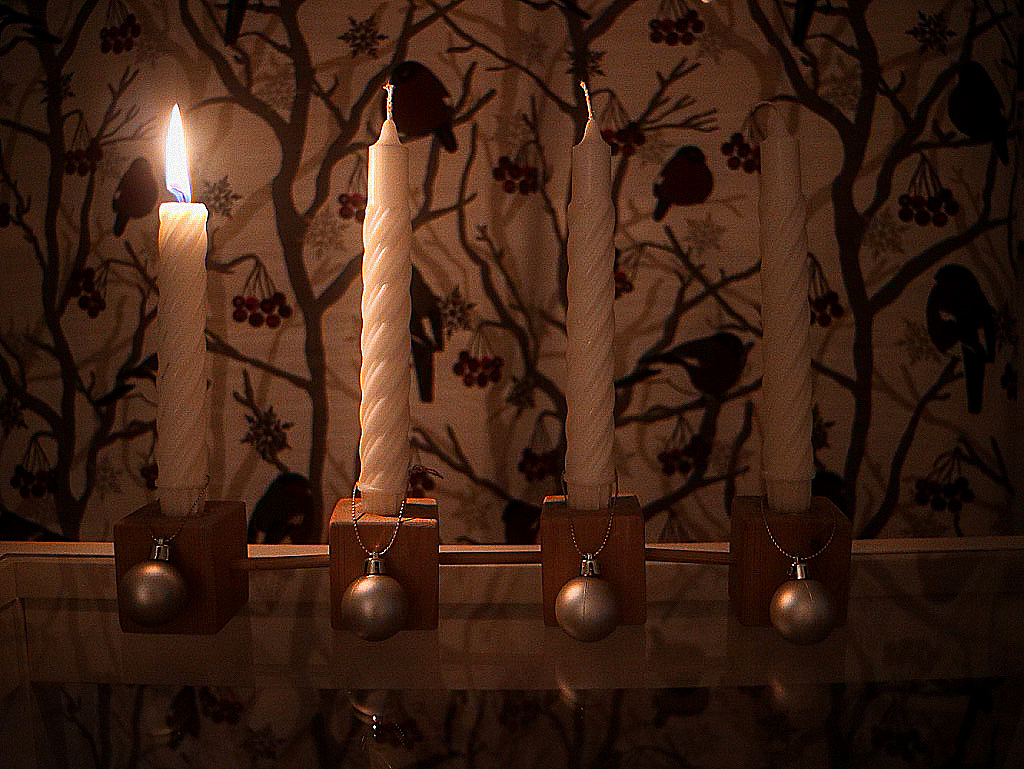 It is time to bring out the Advent candlestick, a relic from the 1990s (I made it in woodworking class in school when I was nine years old). Simple design, but it matches my interior decoration style perfectly (and the nostalgic value is high)!
---
The Advent season is finally here and the first candle has been lit. An annual tradition of mine is to make gingerbread for the first Sunday of Advent, and this year was no exception. Nowadays I double the batch so that Granny too (who has recovered remarkably well from the falling accident she had two months ago) can enjoy home-made gingerbread. She used to bake a lot herself, but not anymore; she is 90 years old, after all.
After Sunday comes Monday – no exceptions there either – and so, with biscuit crumbs in the corner of my mouth, I am rolling up my sleeves instead of rolling out dough because I have case summaries to write for my doctoral thesis.
Have a great week!
Adventstiden är äntligen här och det första ljuset har tänts. En årlig tradition som jag har är att baka pepparkakor till "lillajul" och första advent, och detta år utgjorde inget undantag. Numera bakar jag dubbelsats så att även farmor (som har återhämtat sig anmärkningsvärt bra efter fallolyckan för två månader sedan) kan njuta av hembakade pepparkakor. Hon bakade mycket själv förut, men inte längre, hon är 90 år gammal trots allt.
Efter söndag kommer måndag – inga undantag där heller – och således med kaksmulor i mungiporna kavlar jag upp ärmarna i stället för att kavla ut deg, eftersom jag har rättsfallsreferat att skriva till min doktorsavhandling.
Trevlig vecka!