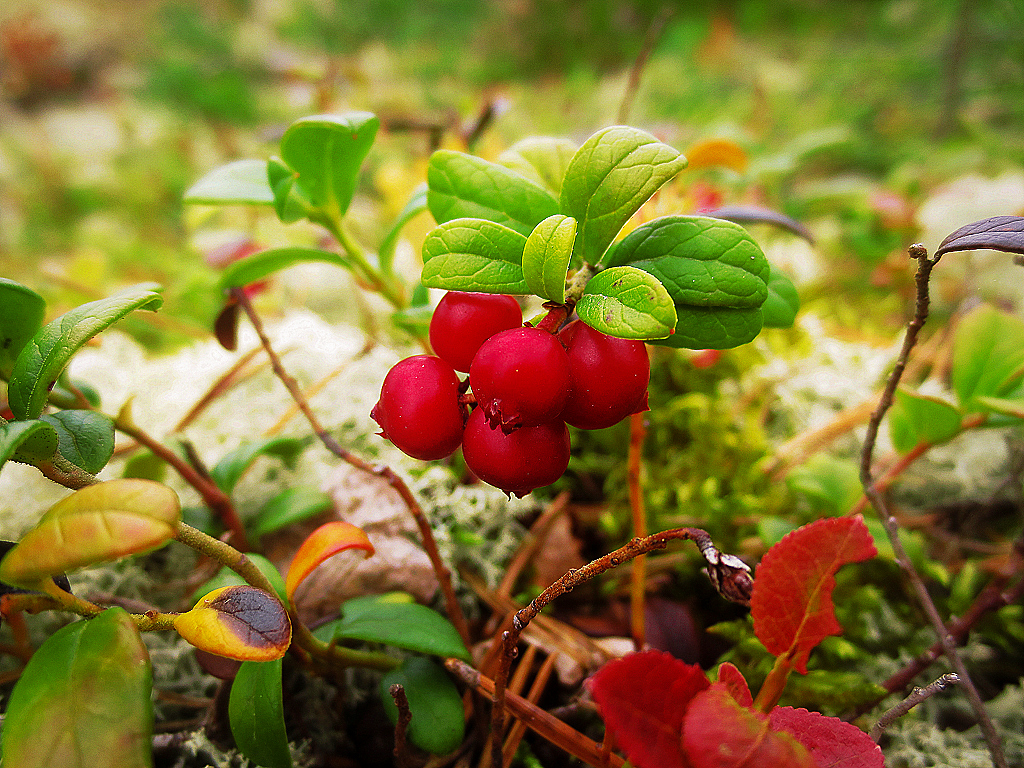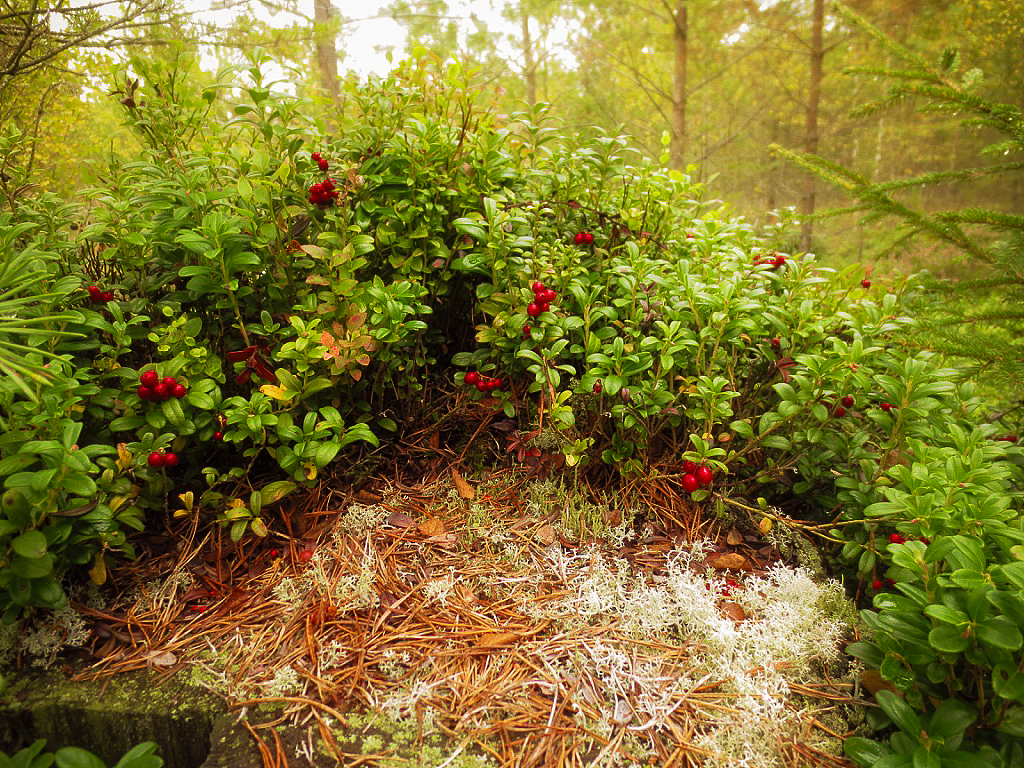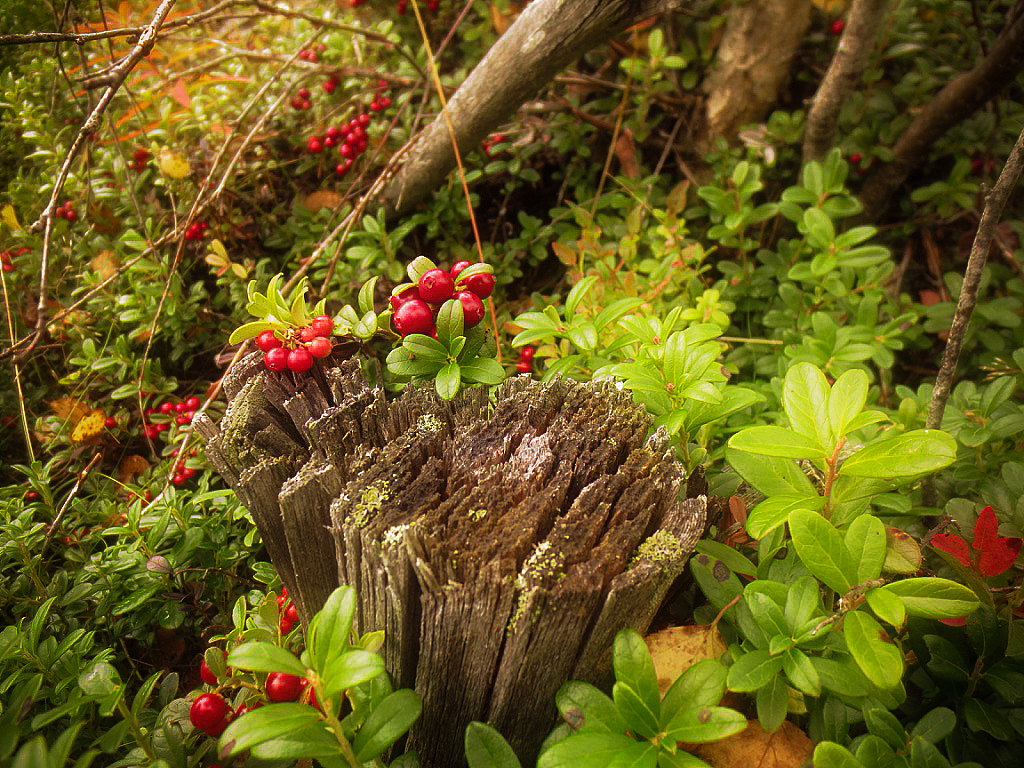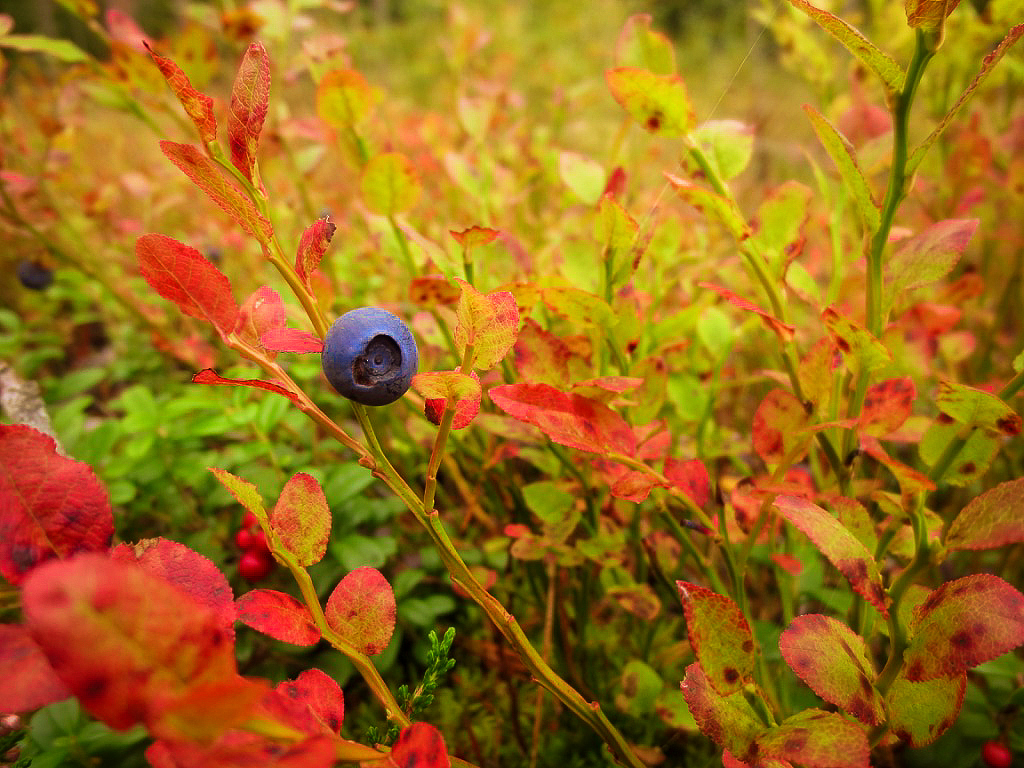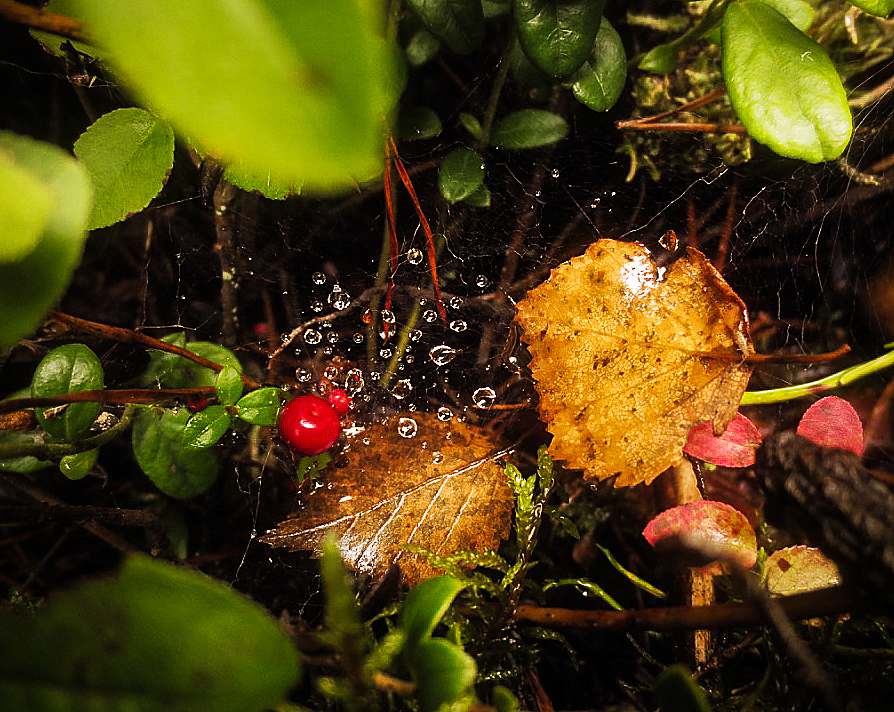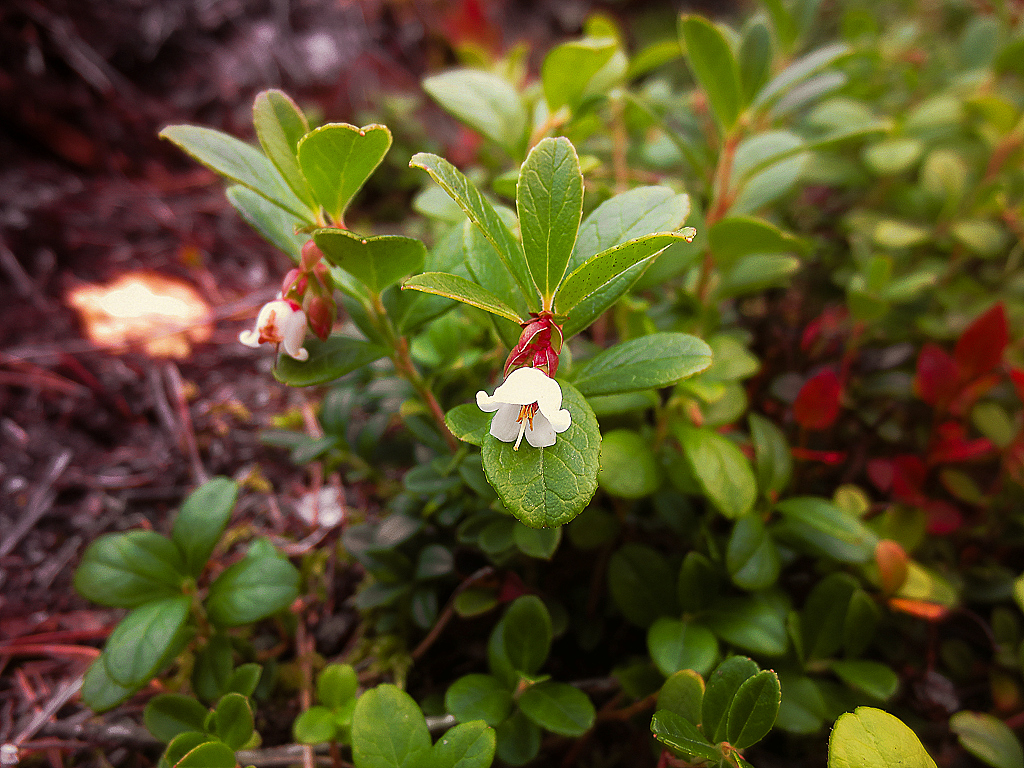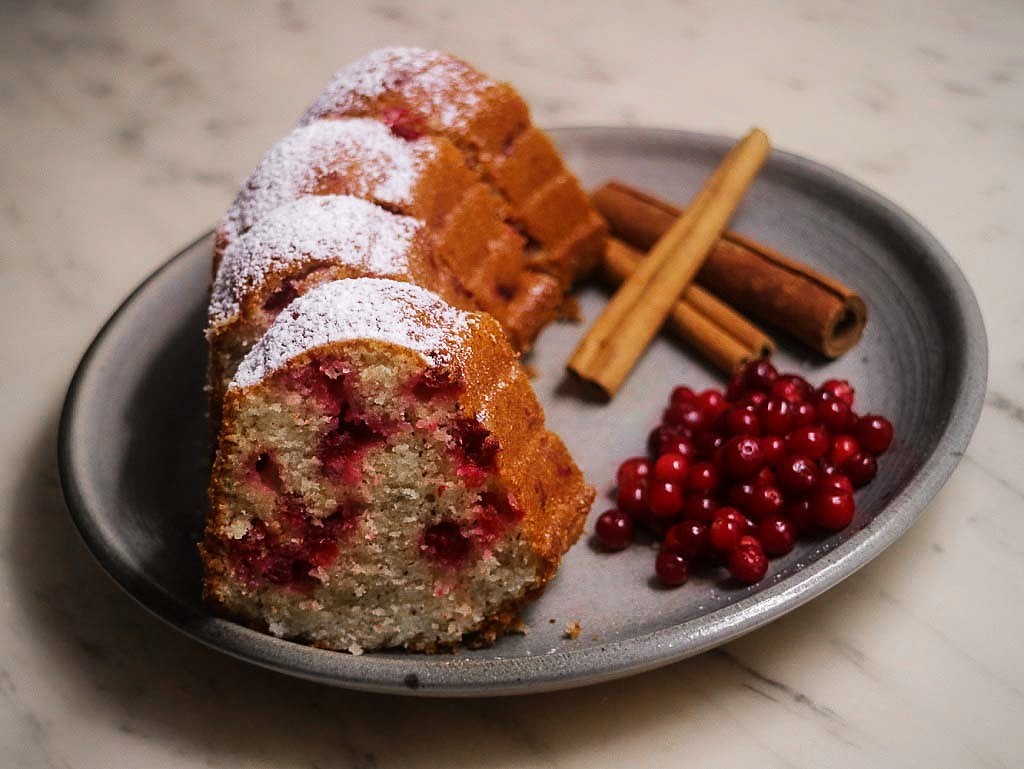 It is funny how something as simple as berry picking can make you feel satisfied and rich. Feelings that seem to have become more rare nowadays when abundance is overflowing its banks. Still, it appears to me that the abundance is merely flowing on the surface like an illusion. Deep down underneath, however, there is still scarcity, for example, of time, love, self-esteem, personal values and incentives; and this scarcity prevents us from being able to enjoy the richness of life, including the abundance mostly of unnecessities, to its fullest. 
Although all holes cannot be filled as easily as a bucket is filled with berries after a few hours in woods and fields, I have truly learned to appreciate the season of autumn and the simple joy of berry picking, no matter rain or sunshine. It certainly gives a good flavour to the everyday life, and I am not only speaking about the lingonberry cake that is one of my baking specialities. This cake may look modest on the outside but on the inside there is a richness of flavours coming from the combination of different spices and ruby red lingonberries (I also call it a foretaste of Christmas)! 
---
Det är lustigt hur något så simpelt som bärplockning kan få en att känna sig nöjd och rik. Känslor som verkar ha blivit mer ovanliga numera när överflödet svämmar över alla bräddar. Ändå upplever jag det som att överflödet endast flödar på ytan likt en illusion. Nere på djupet råder det däremot fortsatt brist på t.ex. tid, kärlek, självkänsla, personliga värden och incitament; och det är denna brist som hindrar oss från att till fullo kunna njuta av livets rikedom, inklusive överflödet av mestadels onödigheter.
Även om alla hål inte kan fyllas lika lätt som ett ämbar blir fyllt av bär efter några timmar ute i skog och mark har jag verkligen lärt mig att uppskatta hösten som årstid samt det enkla nöjet i bärplockning, oavsett regn eller solsken. Det ger sannerligen en god eftersmak i vardagen – och då syftar jag inte enbart på lingonkakan som är en av mina specialiteter i ämnet kakbak. Denna kaka må se anspråkslös ut utanpå, men inuti är den rik på smaker som uppkommer av kombinationen av olika kryddor och rubinröda lingon (jag kallar det även en försmak av julen)!