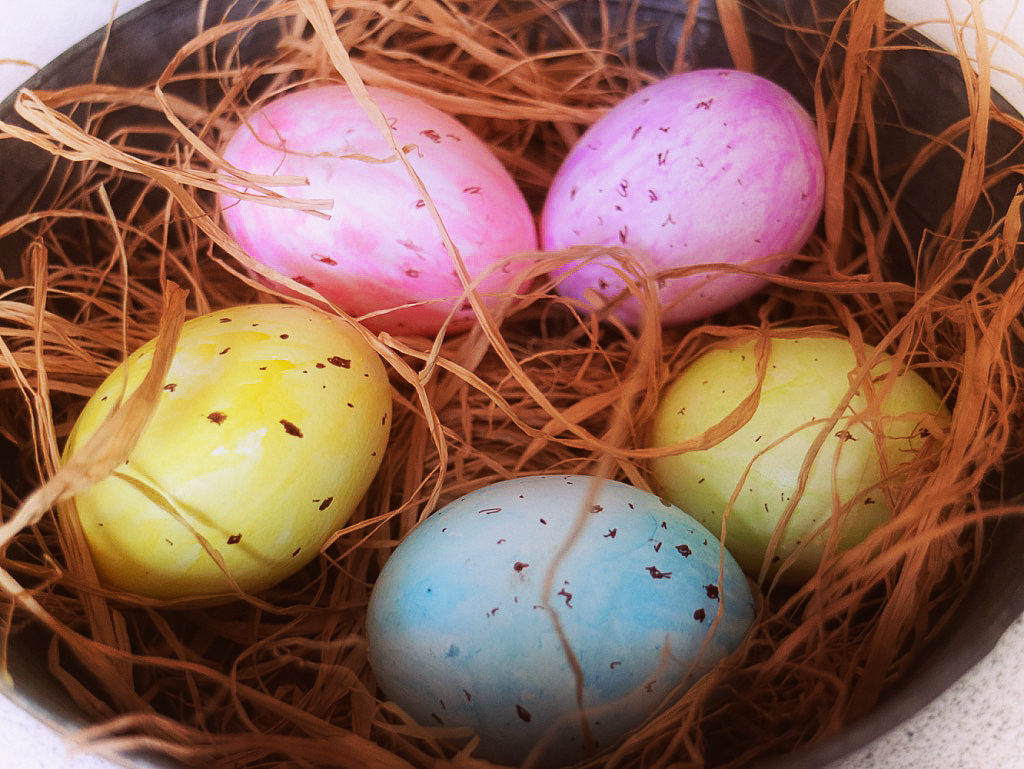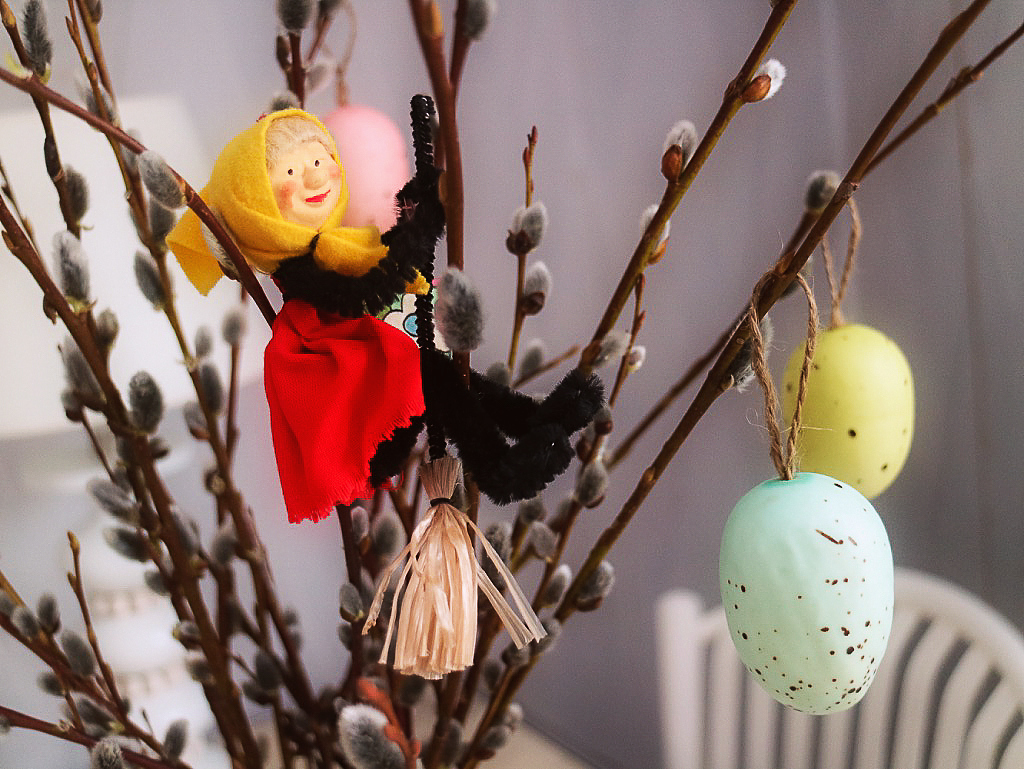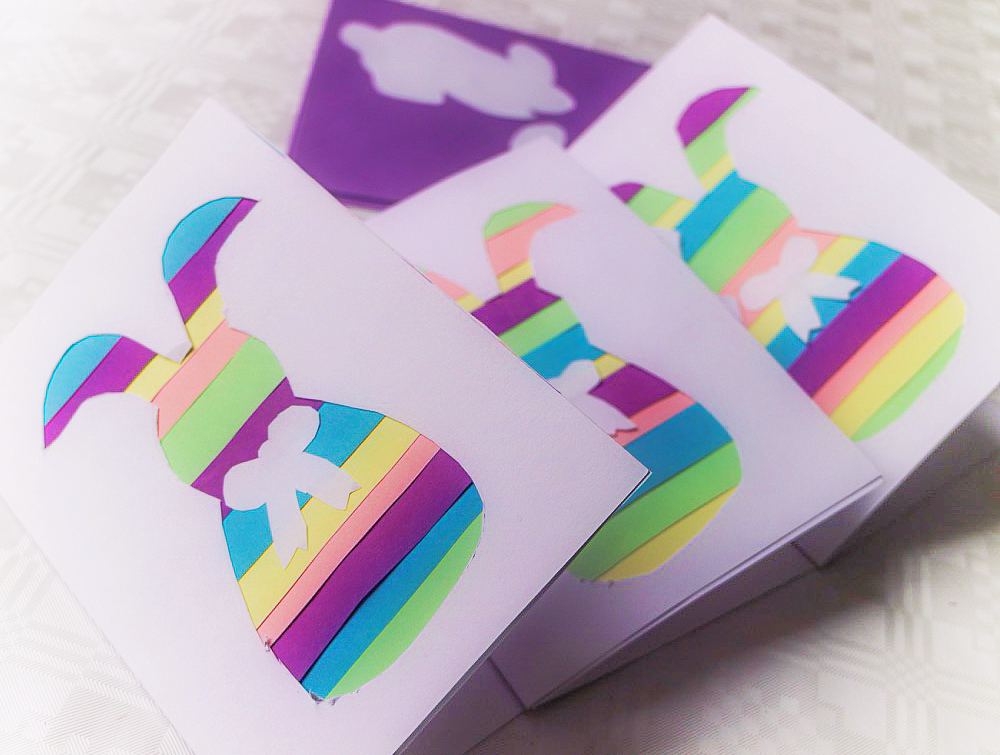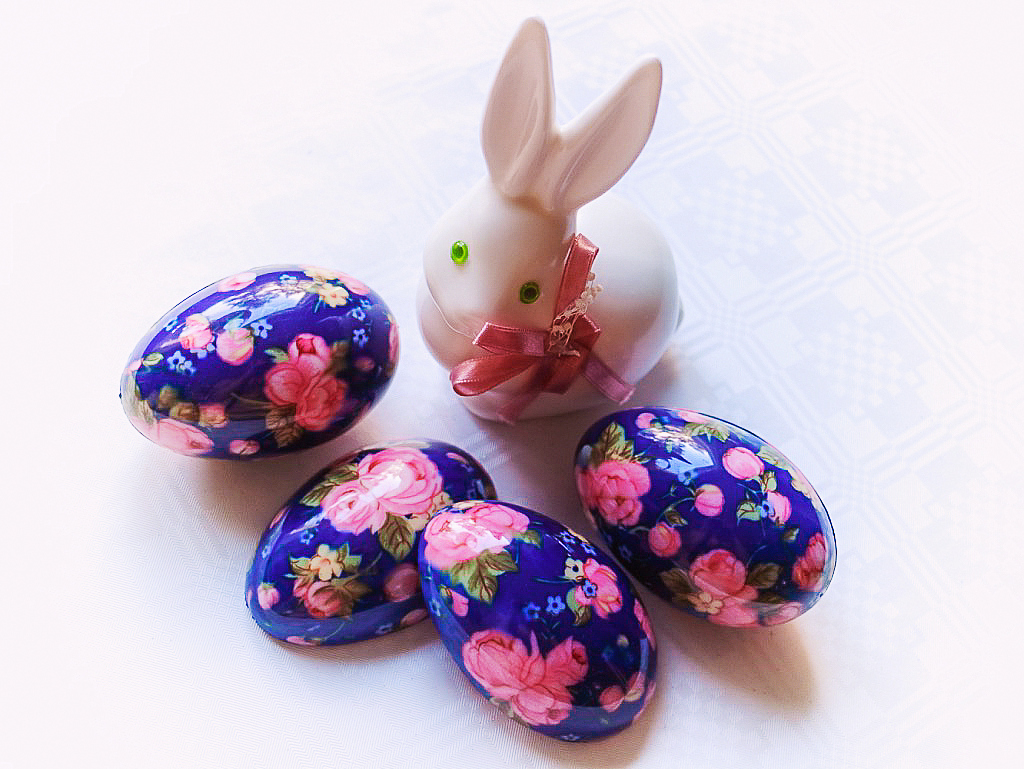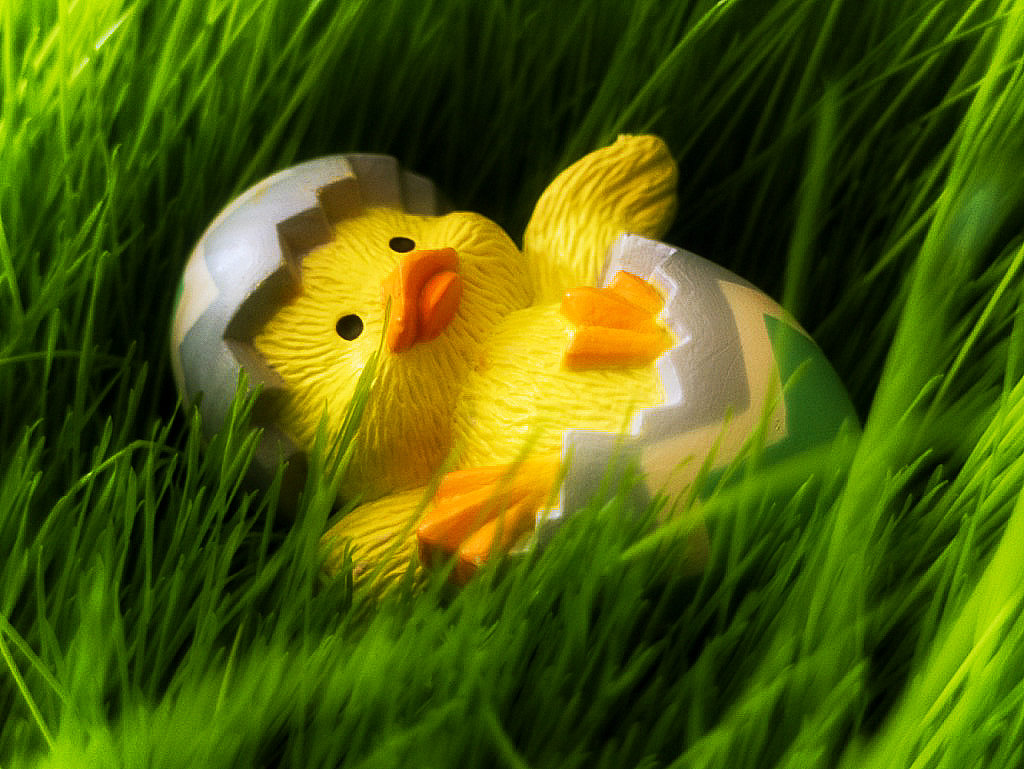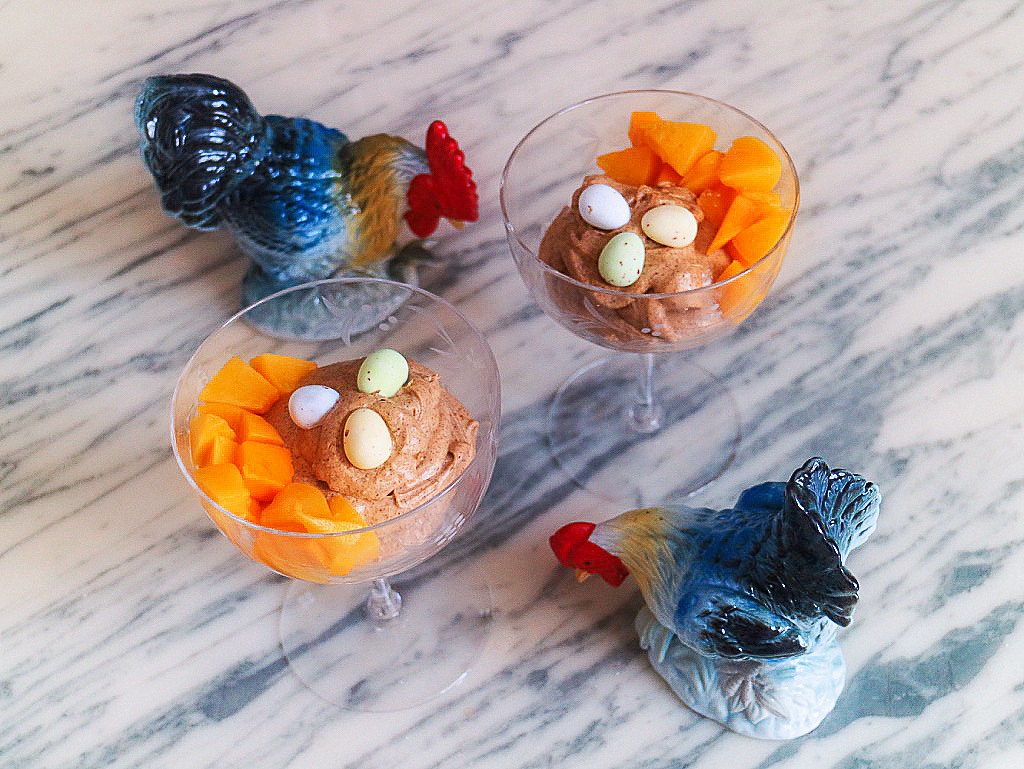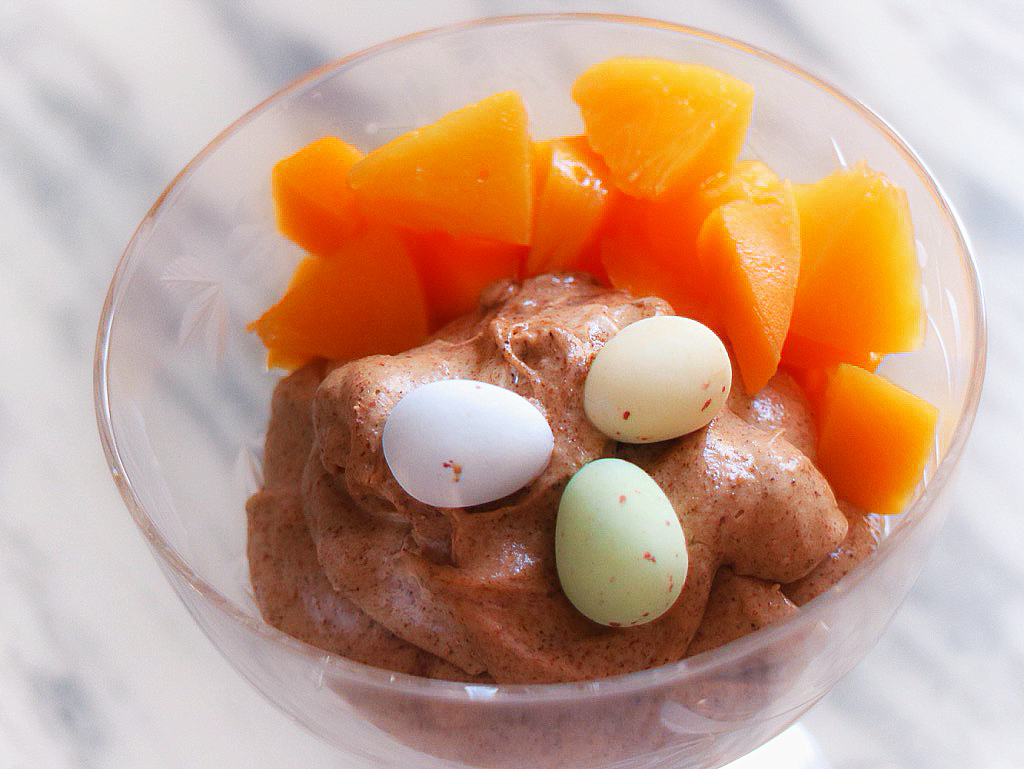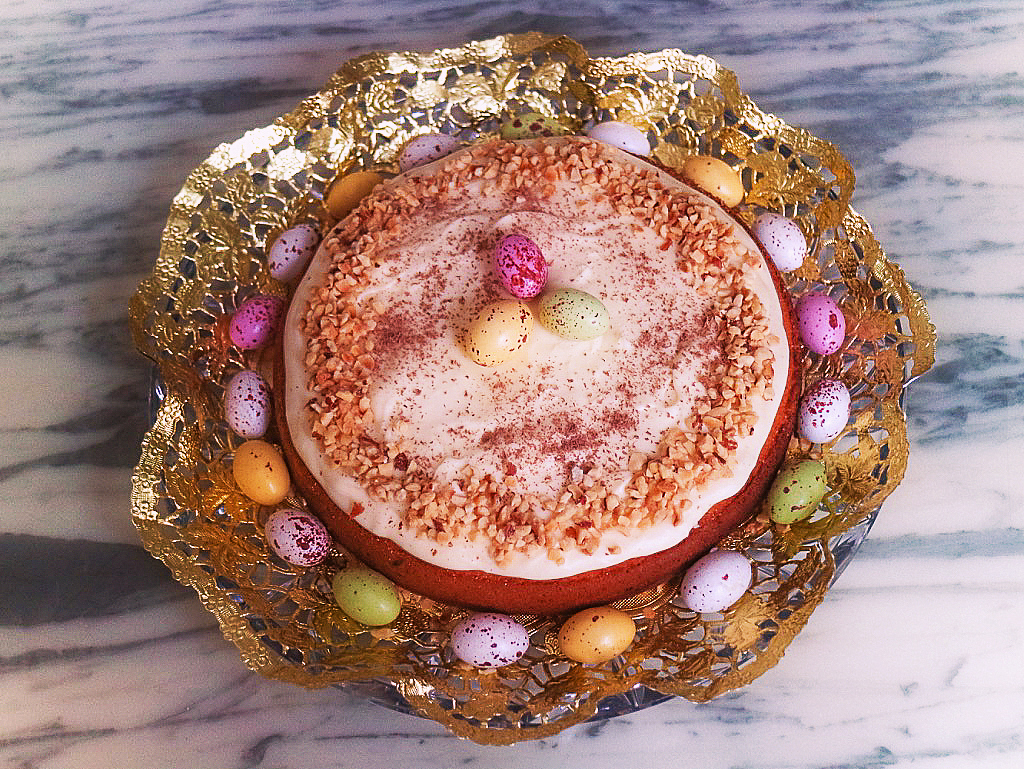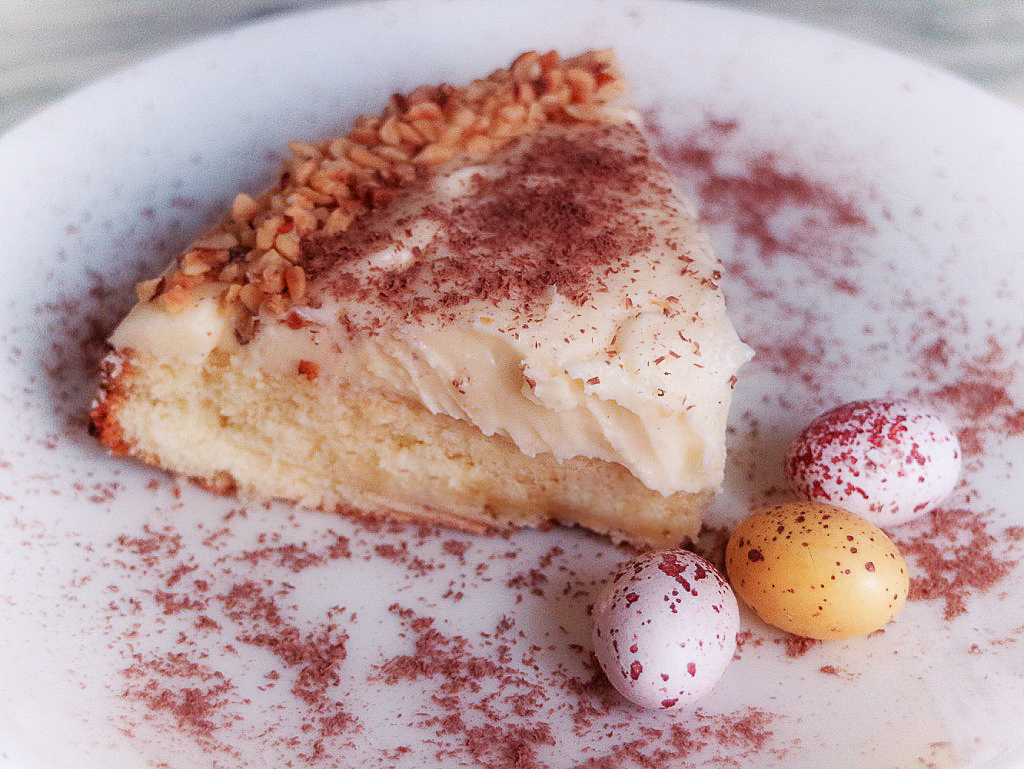 Hi there! I hope you had a lovely Easter holiday. I spent the long weekend back in my hood, nothing extravagant (or should I say 'eggstravagant') about the celebrations, but that is perhaps the pick of Easter. Thus, I did not go all in with decorations, traditions etc., I just decorated a few willow twigs and grass, and I painted Easter eggs (that consisted of eggshells only, because I used the pulp for cooking and baking). As you can see, I prefer the natural style when it comes to Easter eggs. I also made greeting cards for the nearest and dearest relatives the weekend before Easter. You know that craze I have for bullfinches at Christmas, well, the same goes for bunnies at Easter, haha (and for cats of course, but I love cats no matter the season).
As regards Easter gourmet-delicacy and treats, we do not really have any special traditions or 'must-haves' in my family. Well, except from the Finnish Easter dessert 'mämmi' ('memma' in Swedish), but mämmi served in the traditional way is perhaps the most disgusting-looking dessert ever, so I used my witchcraft, waved my wand (i.e. my electric handmixer) and made it a bit more appetising: a fluffy mousse with fresh peach and mango chunks. For (more) dessert, I made a simple cake: sponge cake bottom topped with butter cream containing white chocolate and lemon juice, decorated with crushed hazelnuts, grated chocolate and chocolate eggs.
That was Easter in an eggshell (sorry for the pun). Now, back to the business of everyday life.
So long folks!
---
Hejsan svejsan! Jag hoppas att ni hade en skön påskhelg. Jag tillbringade helgen i Jeppis, inget överdådigt firande, men det är kanske det som är det fina med påsken. Således slog jag inte på stort i fråga om dekorationer, traditioner etc., jag pyntade bara några videkvistar och påskgräs samt målade påskägg (som bestod av enbart äggskal, eftersom jag använde innandömet till matlagning och bakning). Som ni ser föredrar jag den naturliga stilen när det gäller påskägg. Vidare knåpade jag ihop påskkort till närmaste släkten under veckoslutet före påsk. På samma sätt som jag har pippi på domherrar i juletid har jag dille på påskharar och andra skuttpluttar till påsken, haha (och på katter förstås, men katter älskar jag oavsett säsong).
Vad påskdelikatesser beträffar har vi inga egentliga traditioner eller måsten på matbordet. Tja, det skulle vara memma i så fall, men memma serverad på traditionellt vis är måhända den mest motbjudande desserten i fråga om utseendet, så jag använde min trollkonst, viftade med mitt trollspö (eller rättare sagt min elvisp) och gjorde smörjan mer aptitlig i form av en fluffig mousse med persiko- och mangobitar som tillbehör. Till (ytterligare) efterrätt bakade jag en enkel kaka: vanlig sockerkakbotten toppad med sötsyrlig smörkräm med vitchoklad och citronsaft samt garnerad med krossade hasselnötter, riven choklad och chokladägg.
Det var påsken i ett äggskal (ursäkta ordvitsen). Nu är det tillbaka till vardagsknoget som gäller.
Ha det så bra gott folk!