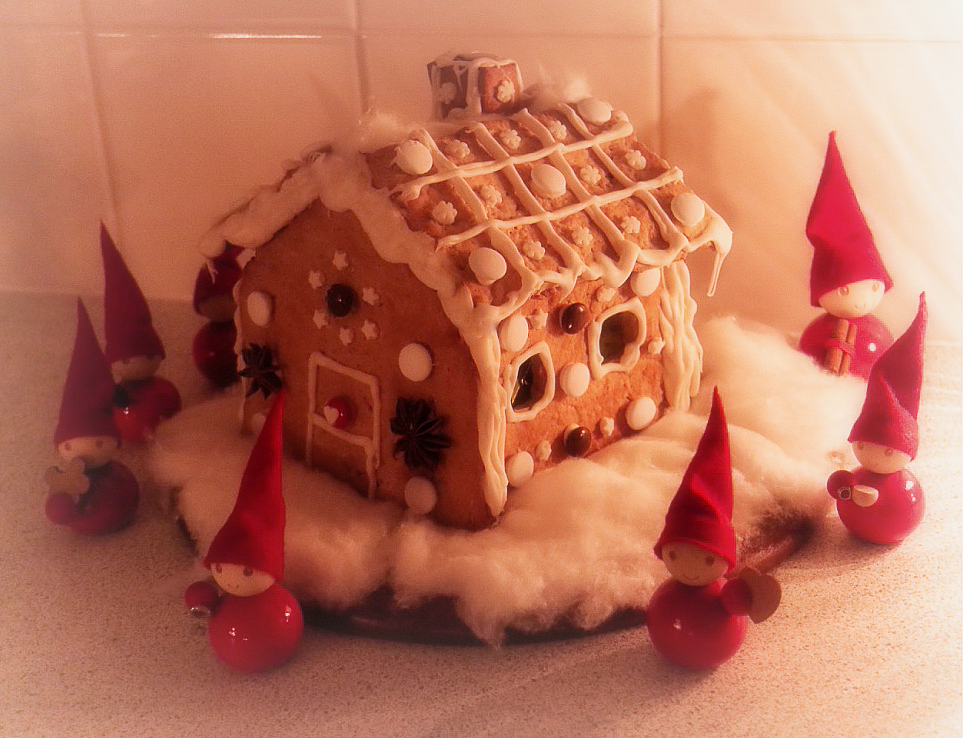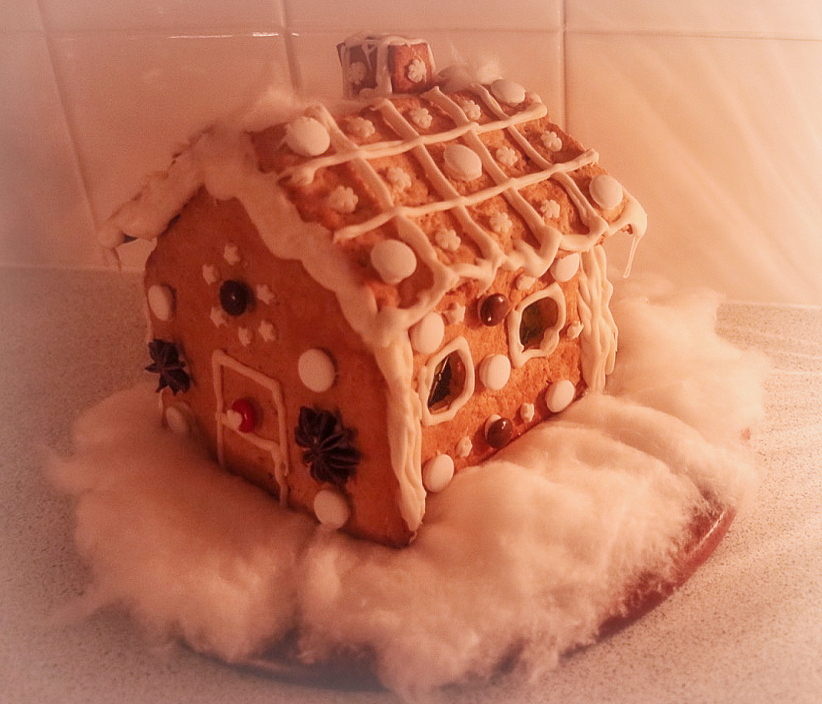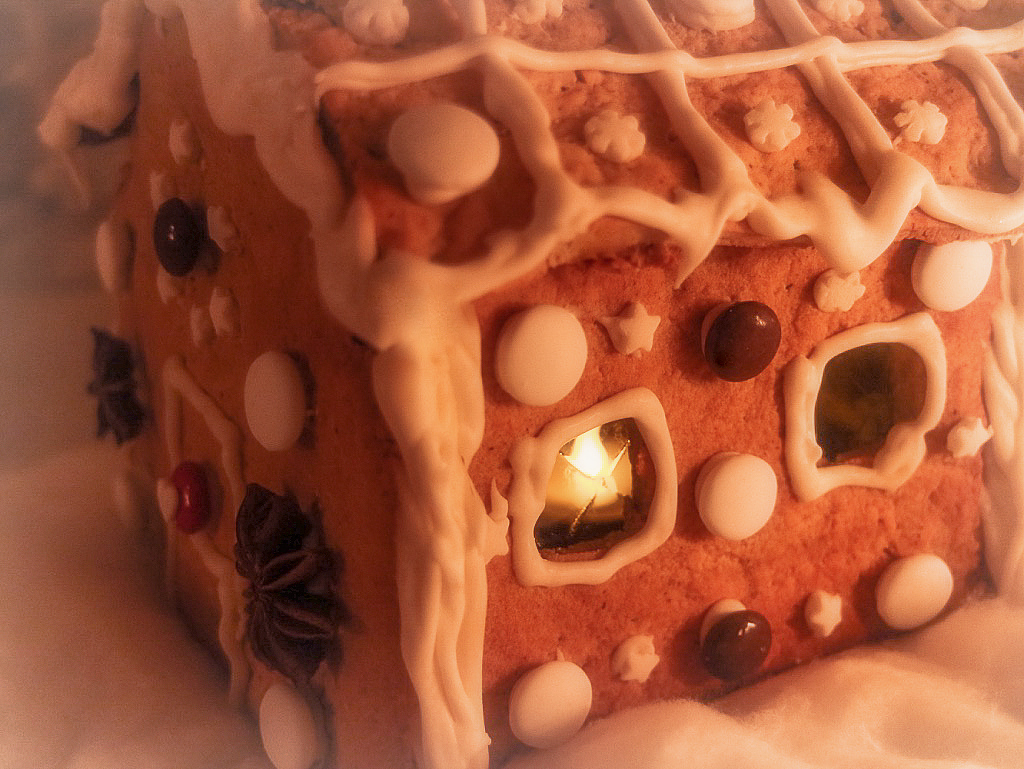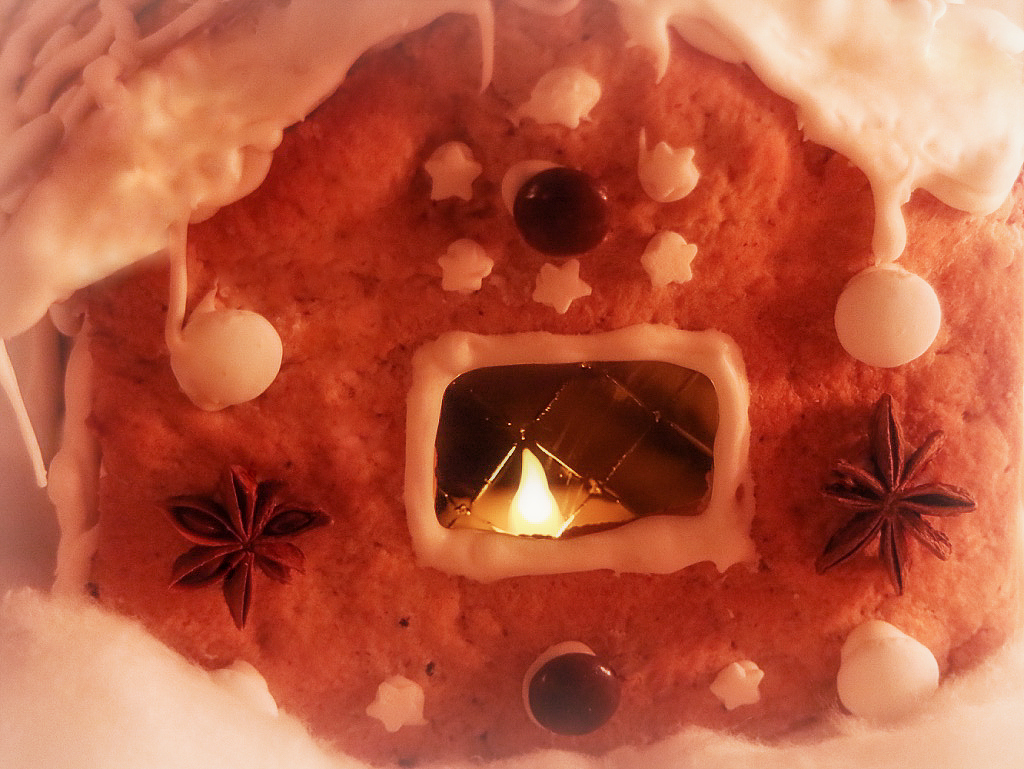 It is Christmas Day today and fires are lit, spreading warmth and comfort in houses and hearts. In my small homemade gingerbread house, there is also a fire burning (running on battery power, of course) on this particular day. I made the house from scratch, but it did not turn out exactly as planned. In fact, it was a bit of a wringer to make the house of ginger. Next time I will have to make a few modifications to the recipe. Anyway, this year I did not have the time or energy for any architectural wonder with artsy decorations like those marvelous creations you can spot on Pinterest. Under the circumstances, the gingerbread house turned out quite okey, I mean, the house did not fall apart and I actually like to keep the decorations somewhat modest for that matter.
Otherwise, I am going to continue celebrating Christmas in all its glory and simply enjoy the holiday back at home with my family. A selection of Christmassy pictures is coming up eventually, but until then, I hope you will
Have A Lovely Christmas Day!
---
"Nu är eld uti var spis" och julvärmen fyller hus och hjärtan. Även i mitt lilla hemgjorda pepparkakshus brinner en brasa (en batteridriven sådan givetvis) juldagen till ära. Huset byggde jag själv helt från grunden med hembakad byggsats, dock blev resultatet inte riktigt som planerat. Faktum var att det var ett ganska knepigt byggprojekt. Nästa gång blir jag tvungen att ändra lite i receptet. I år hade jag dock varken tid eller ork för något arkitektoniskt underverk med konstnärliga dekorationer likt de fantastiska skapelser man kan finna och pinna på Pinterest. Efter omständigheterna blev huset slutligen helt okej, det rasade ju inte samman och vad gäller dekoreringen föredrar jag att hålla den relativt enkel.
Annars ska jag fortsätta julfirandet och helt enkelt njuta av ledigheten hemma med familjen. Ett urval av julbilder kommer att dyka upp i sinom tid, men till dess hoppas jag att ni får en
Härlig Juldag!