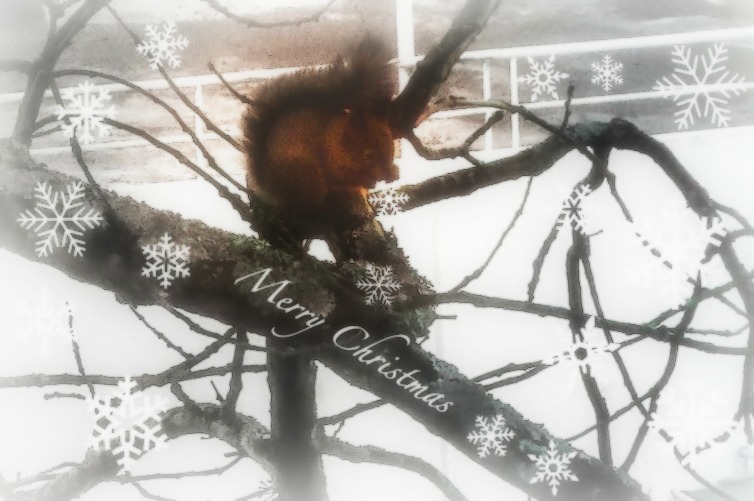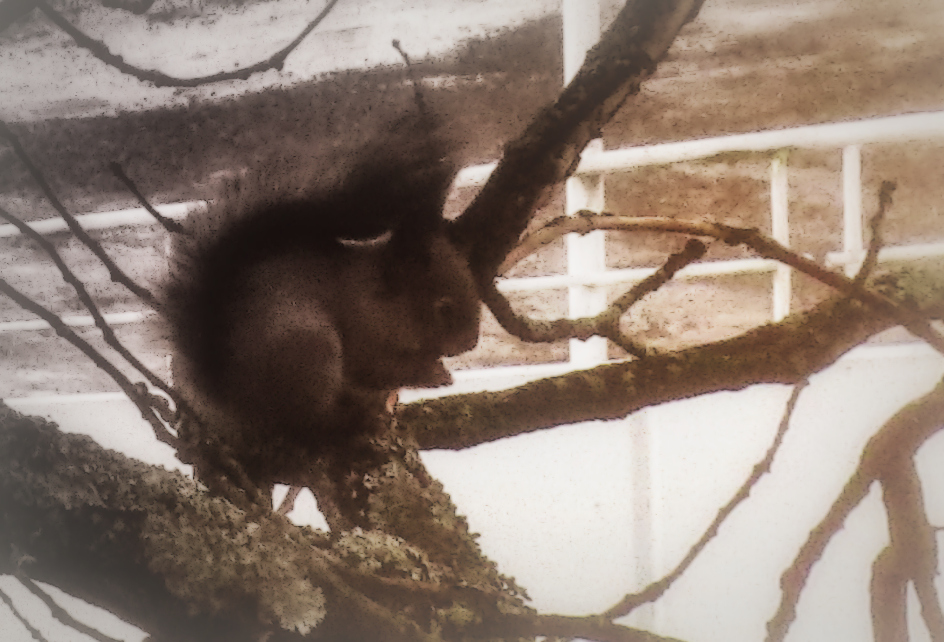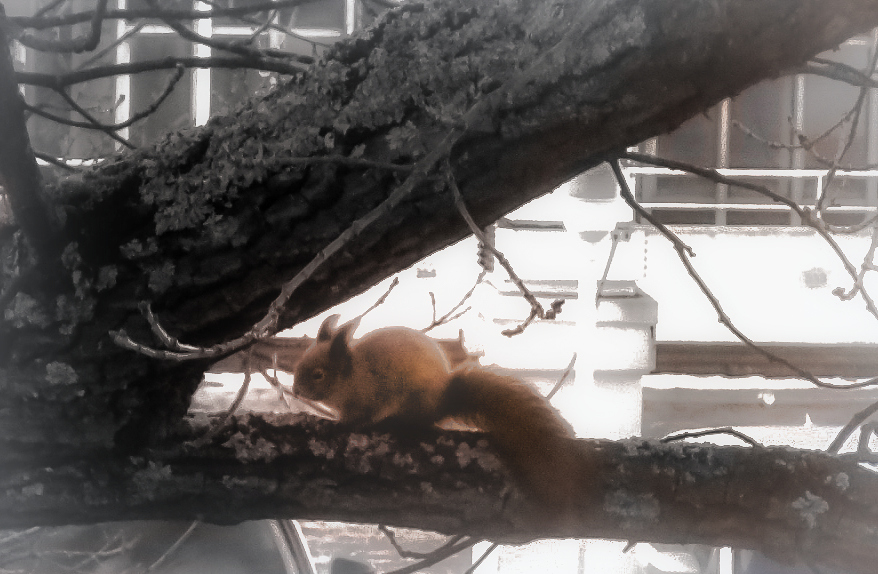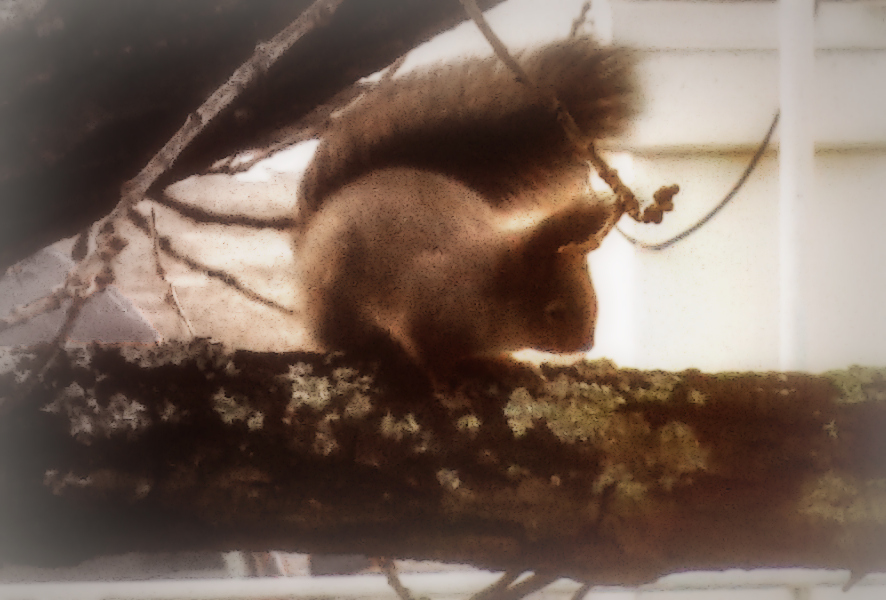 "Pluto, we've got chipmunks in our tree!" Actually, it was not a chipmunk, but a tree squirrel and the tree in question was not of the Christmassy kind, it was just the enormous oak outside the building where I work (when I am not working at home, that is). For that matter, I was the only one at the office that day, waiting for the law students to finish their exams, so no one else noticed this cute little fellow. Well, it was their loss, not mine! As you can see, I also managed to get some pictures, although I did not have my best camera with me. However, the result came in handy for a Christmas greeting post that reflects my nature, if you get my point (I love greyish wintry nature photos, especially when there is a funny little animal in the picture).
Speaking of which, Christmas holiday could not have come at a better time after this strenuous week. Finally some peace and calm, I thought I would go nuts *haha* there for a moment! However, I survived and now, I am going to fully embrace the Christmas spirit, relax to the max and just enjoy this wonderful time of the year. Once again, I wish you all a very
Merry Christmas!
---
"Titta Pluto, vi har ekorrar i vår gran!" Okej, nu var det här ingen jordekorre utan en vanlig trädekorre och trädet var ingen julgran utan en enorm ek som ståtar utanför byggnaden där jag jobbar (när jag inte jobbar hemifrån alltså). Vidare var det endast jag som såg lustigkurren när jag väntade på att juridikstuderandena skulle bli klara med tentamen, eftersom jag var den enda ur personalen på plats den dagen (gissa tre gånger vem som alltid drar nitlotten). Men tur i oturen kunde jag roa mig med att iaktta den här lilla sötnöten samt lyckades få den på bild också, även om kvaliteten inte blev den bästa då jag inte hade systemkameran med mig. Resultatet kom bra till hands lagom till julhälsningen som ligger i min natur, om ni förstår min poäng (ni vet, jag har en faiblesse för gråaktiga vintriga naturfoton, speciellt om däri ingår något lustigt litet djur).
Apropå jul så kunde julhelgen inte ha kommit vid en lämpligare tidpunkt. Veckan har minsann varit jobbig (i dubbel bemärkelse), jag höll på att smälla av som en smällkaramell där ett tag! Dock klarade jag pärsen och nu ska jag insupa julstämningen med all dess frid och fröjd, bara ta det lugnt samt njuta av denna underbara tid på året. Återigen önskar jag er alla en riktigt
God Jul!