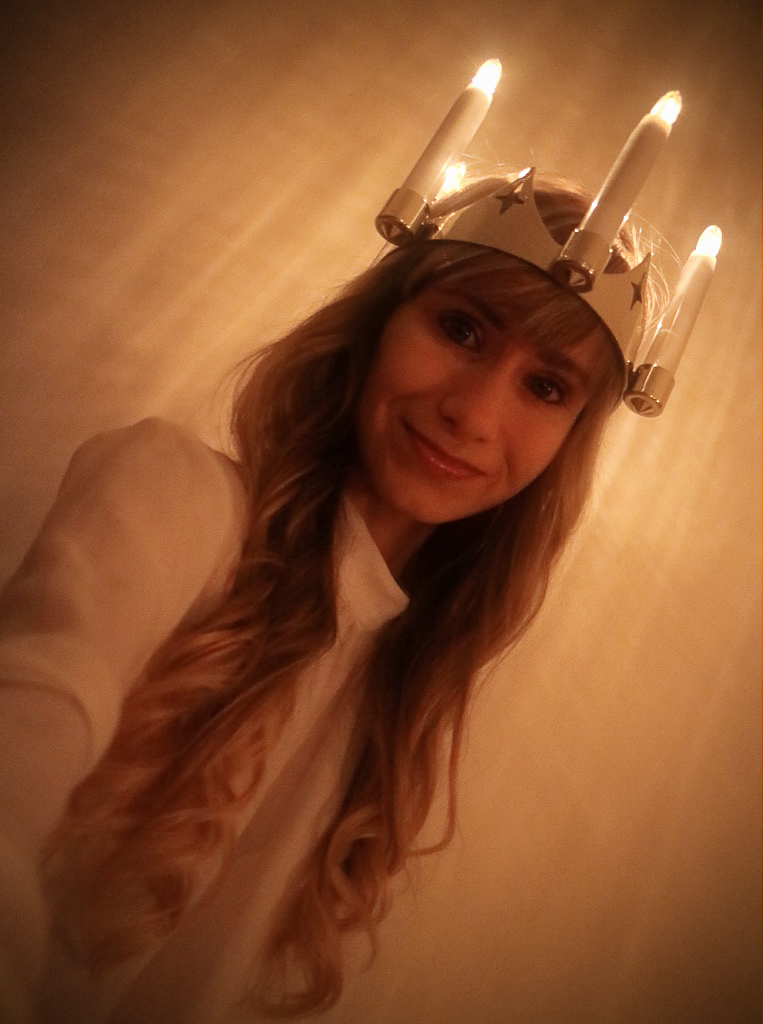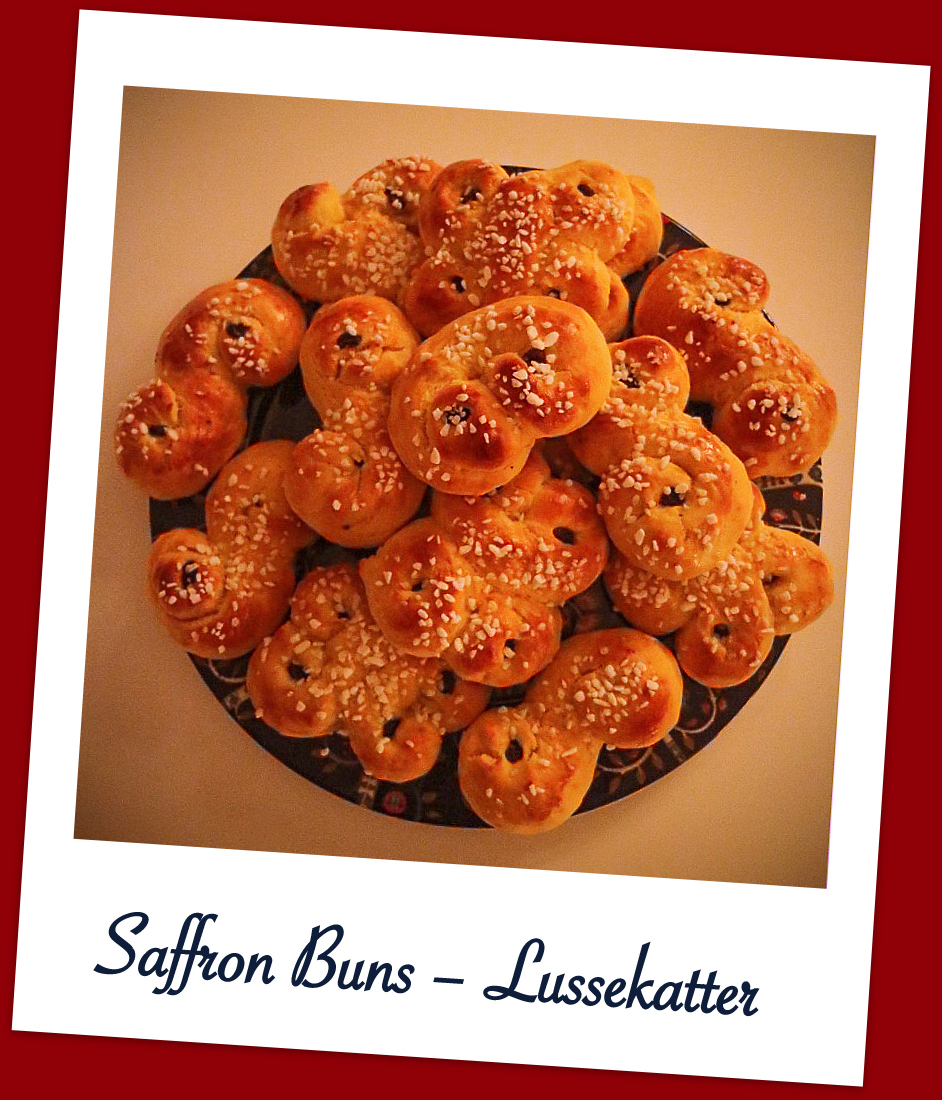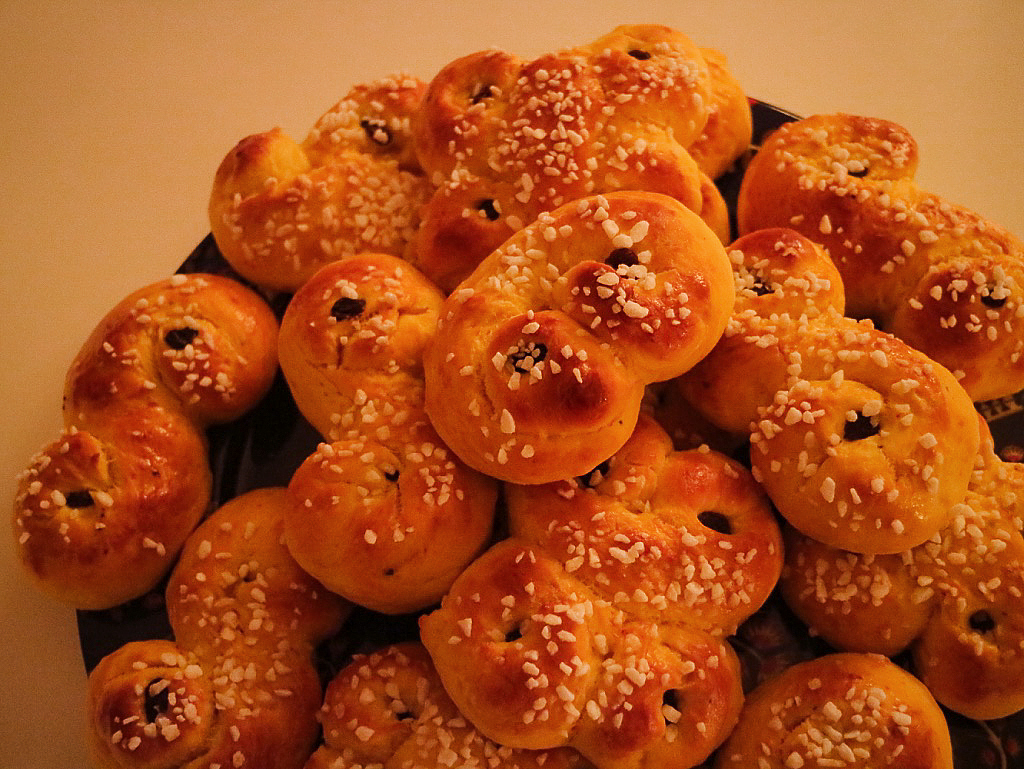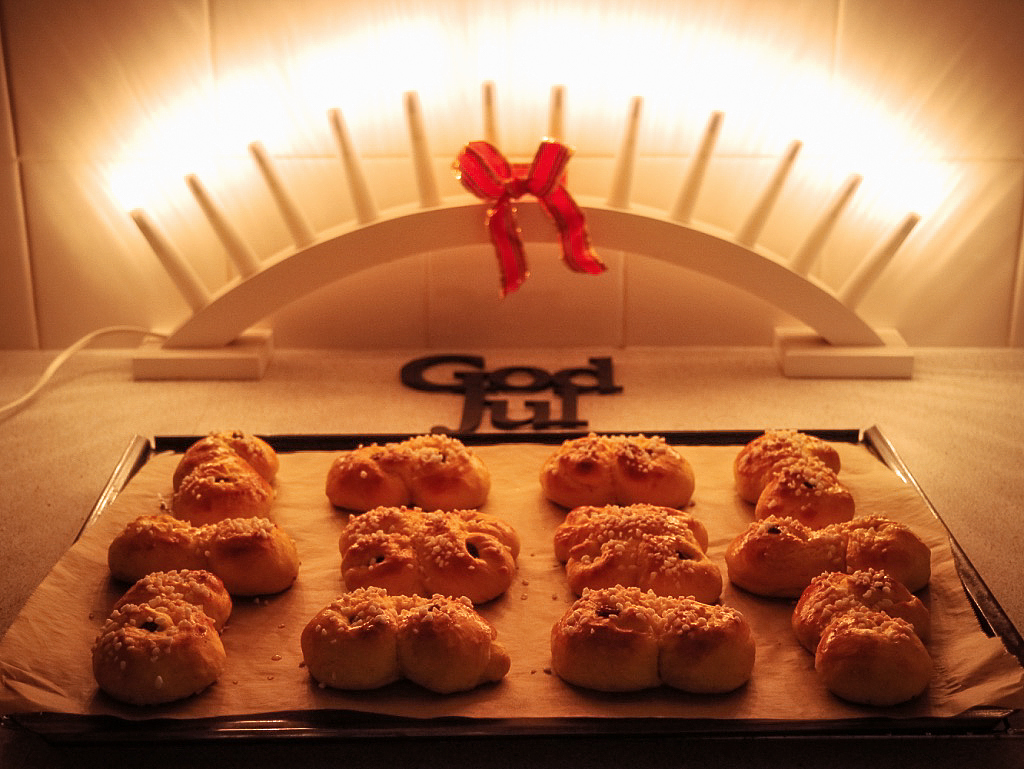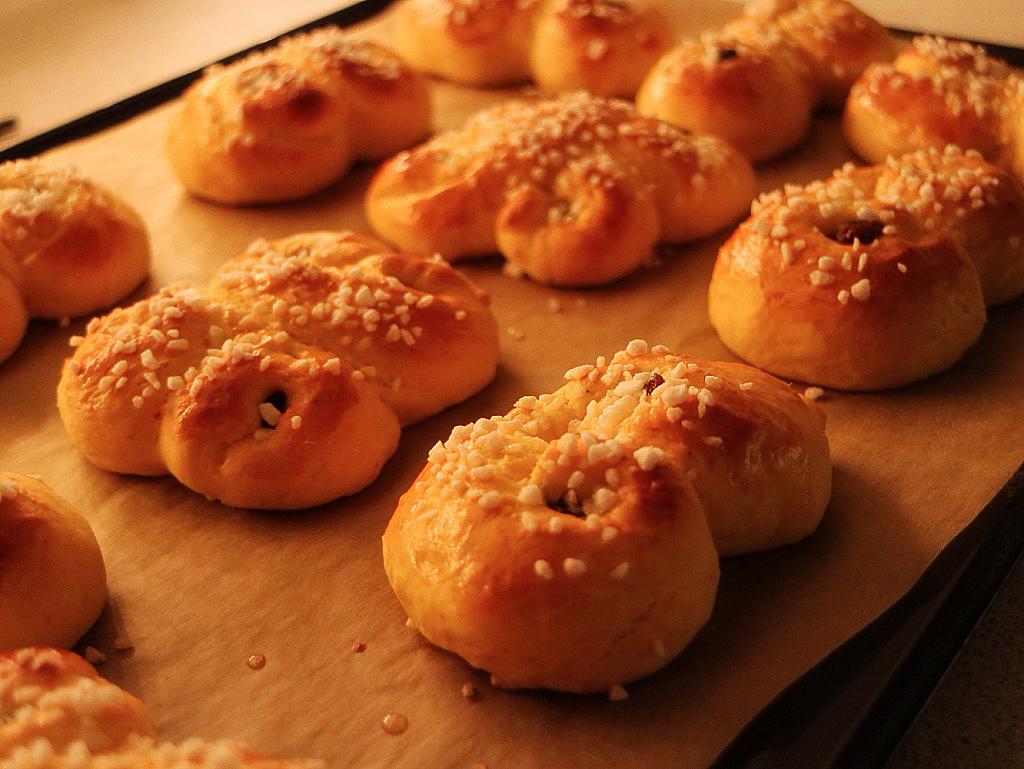 Today we celebrate Saint Lucy's Day or Sankta Lucia here in the areas of the Swedish-speaking population in Finland. However, the legend of the Christian martyr Santa Lucia from Syracuse (Italy) has faded to some extent; nowadays the focus lies mostly on the Festival of Light, although the fundamental Christian values are still embedded in the celebrations.
I myself am not going to be a Lucia bride on this particular day. It is just an ordinary work day at the office with exam administration etc. However, last weekend I made traditional Lucia buns, i.e. saffron buns (or "lussekatter"/"lussebullar" as we call them in Swedish), you know the golden buns shaped as the letter 's' or as different twists, containing raisins and flavoured with saffron. I also added cardamom, it makes such a great combination! I guess that will do for the celebration of Lucia this year. Nevertheless, I could really use some extra light these days which darkness holds within its grip.
Peace and joy and lots of love!
---
I dag firas Luciadagen som en slags ljusets högtid runtom i nejden. För egen del blir det dock inget lussande just denna dag, endast tradig student- och tentamensservice står på agendan. Ärligt talat känner jag mig för tillfället lika helgonlik och fröjdefull som Lucifer själv av olika anledningar. Det blir väl till att ta en extra pepparkaka till helgen när jag ska baka och fylla på kakburkarna inför julkaffet – pepparkakor lär man ju bli snäll och glad av.
Senaste veckoslut vankades det däremot andra bullar i form av två plåtar med lussekatter. Lustigt, som barn gillade jag inte alls saffran, men numera älskar jag saffranssmak i både mat och i bakverk, speciellt i kombination med kardemumma. Alla kakor och tårtor till trots tror jag ändå att jag är ett strå vassare på att baka bullar, om jag får säga det själv. Visserligen blev det inte de mest symmetriska lussekatter som skådats, men allt gjordes för hand och det viktigaste var att bullarna blev saftiga och porösa inuti – inga mjölstinna, torra skorpor här inte! De gyllene bulliga katterna gick åt som smör i solsken hemma, knappt så jag själv hann nappa en (eller två), vilket jag betraktar som ett gott betyg. Summan av kardemumman *fniss*: Det får duga som luciafirande i år, även om jag verkligen skulle behöva en extra strimma ljus i dessa mörka tider.
All kärlek, frid och glädje!