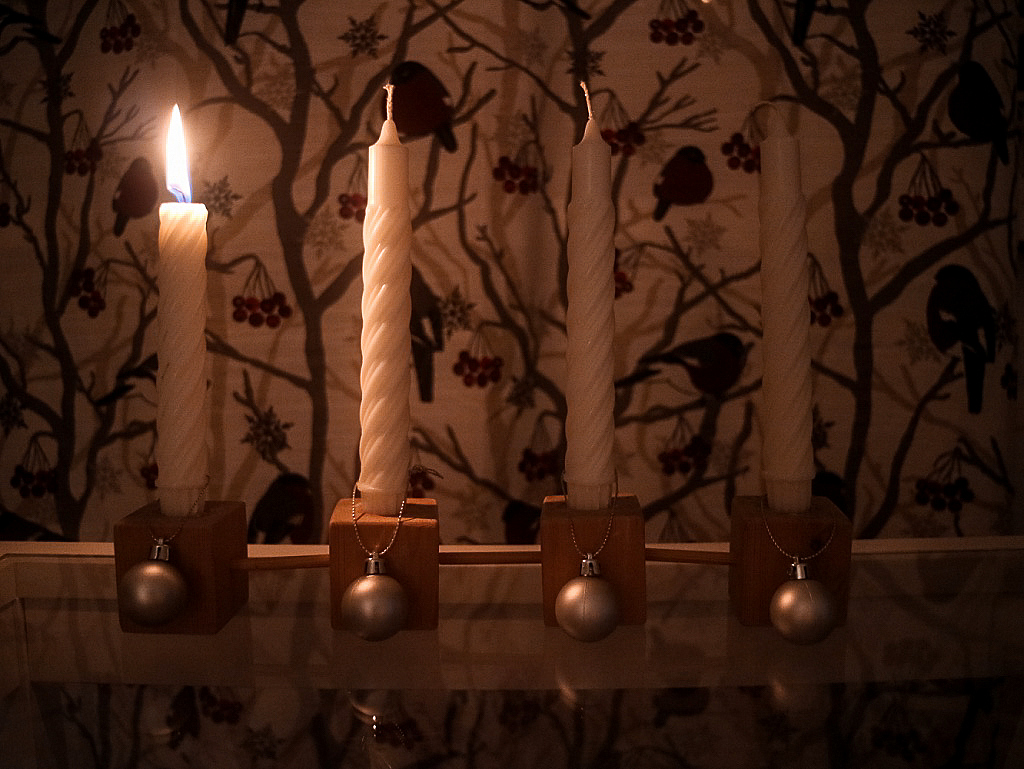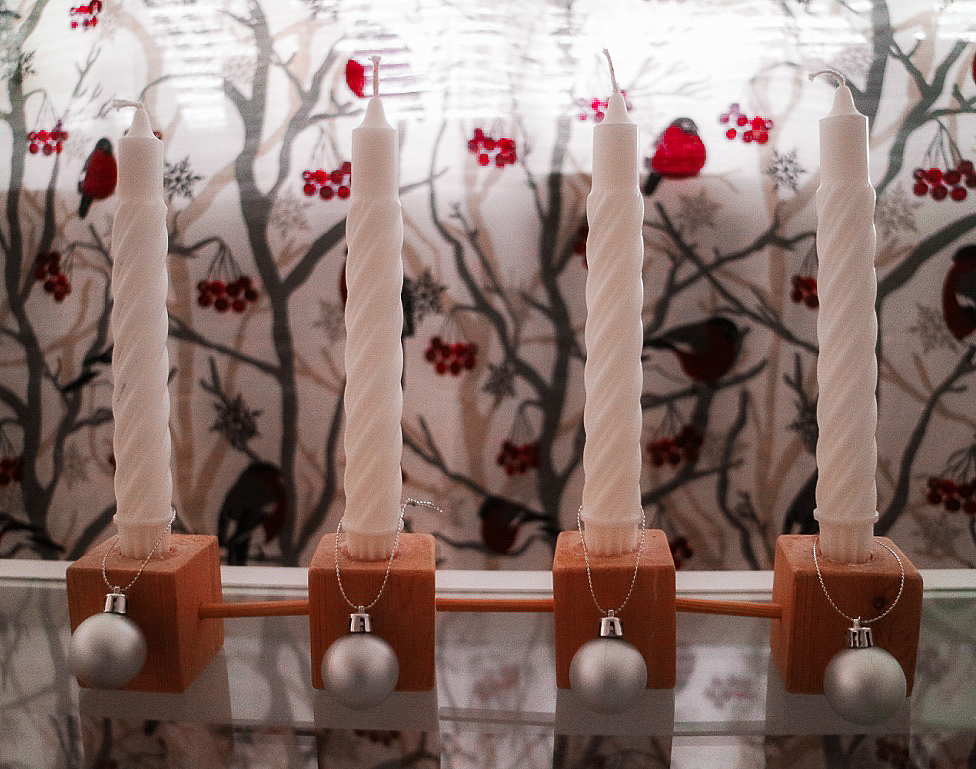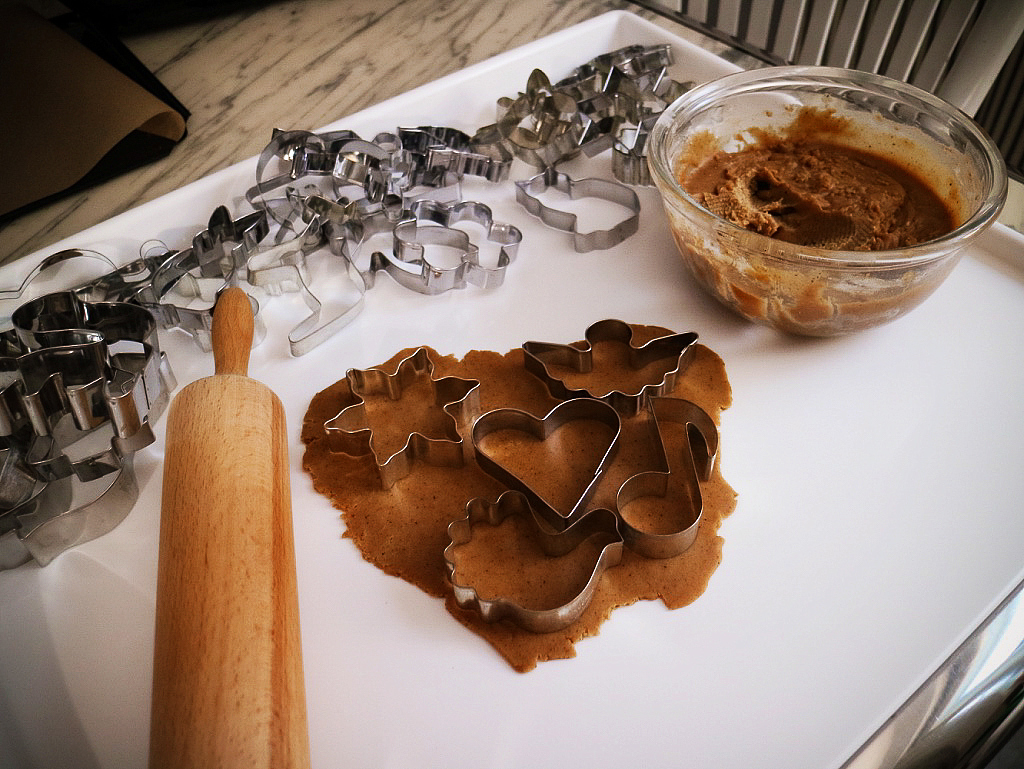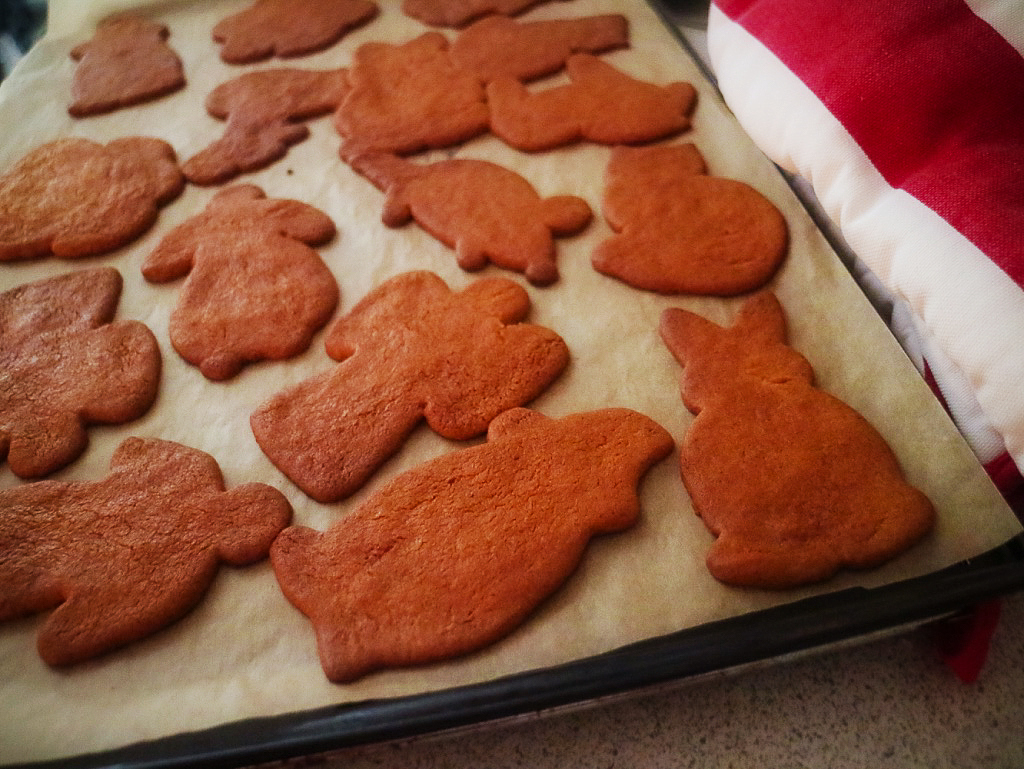 Let the Advent season (officially) begin! Today we light the first Advent candle and I have made gingerbread cookies (homemade from scratch, of course, because I love baking). Well, actually, I have also made the Advent candlestick myself, in woodwork class at school when I was nine years old. A candlestick with a simple design and modest decoration, not to mention the nostalgic value. Sometimes less is more – even when it comes to Christmas!
I wish You all a
Joyful Advent Season!
---
I dag inleds adventstiden på riktigt när det första ljuset brinner i adventsljusstaken och hemmet doftar av nygräddade pepparkakor. En stor dos pepparkaksdoft, dels är det här inte några mjäkiga pepparkakor utan rejält julkryddade småbröd gjorda på äkta smör, dels bakade jag även en plåt till farmor utöver den mängd som vi själva skulle ha. Farmor bakade själv mycket förr, men på gamla dagar (hon fyller 90 år i januari) orkar hon inte med så omständliga projekt, även om hon är i relativt bra skick för sin ålder (och skarp i sinnet som få). Fast jag bakar mer än gärna extra för det är ju den bästa julklapp jag kan ge farmor!
Om ni läste min förra blogg kanske ni minns adventsljusstaken på bilderna ovan, ljusstaken som jag tillverkade i träslöjden i lågstadiet. I år har ljusstaken flyttat till Vasa, den passar mycket bättre ihop med inredningen där (vilket ni ska få se senare). En enkel konstruktion av träklossar och pinnar samt ytterst sparsamt dekorerad, men nostalgivärdet är desto högre!
Jag önskar er alla
en glädjerik adventstid!