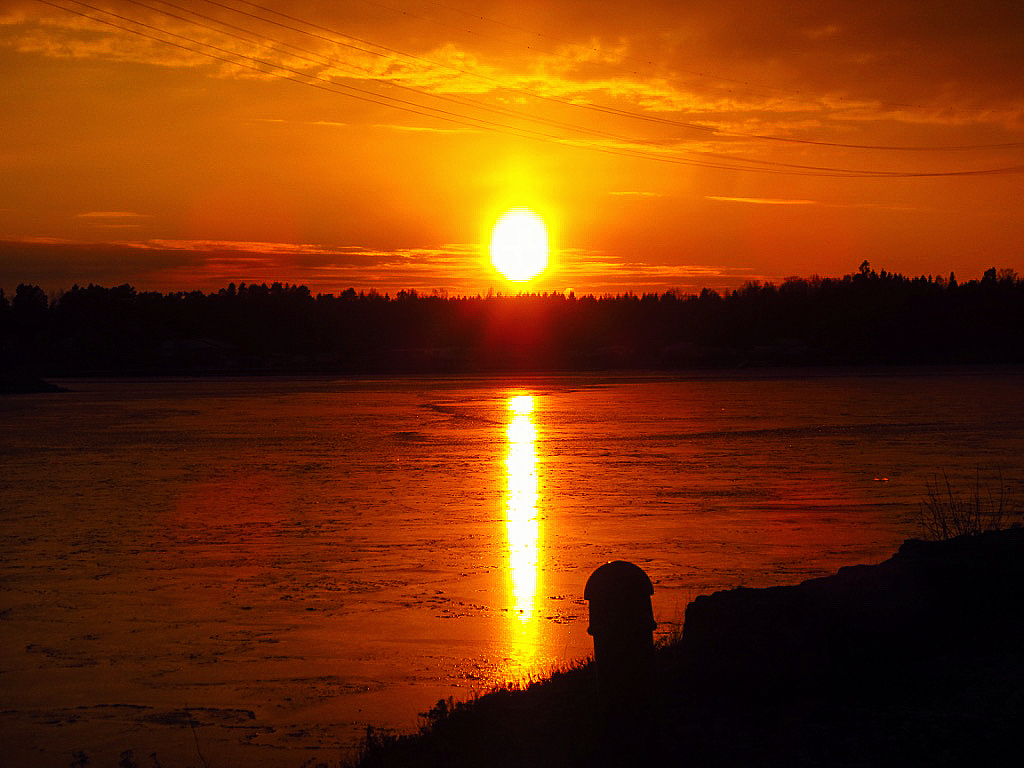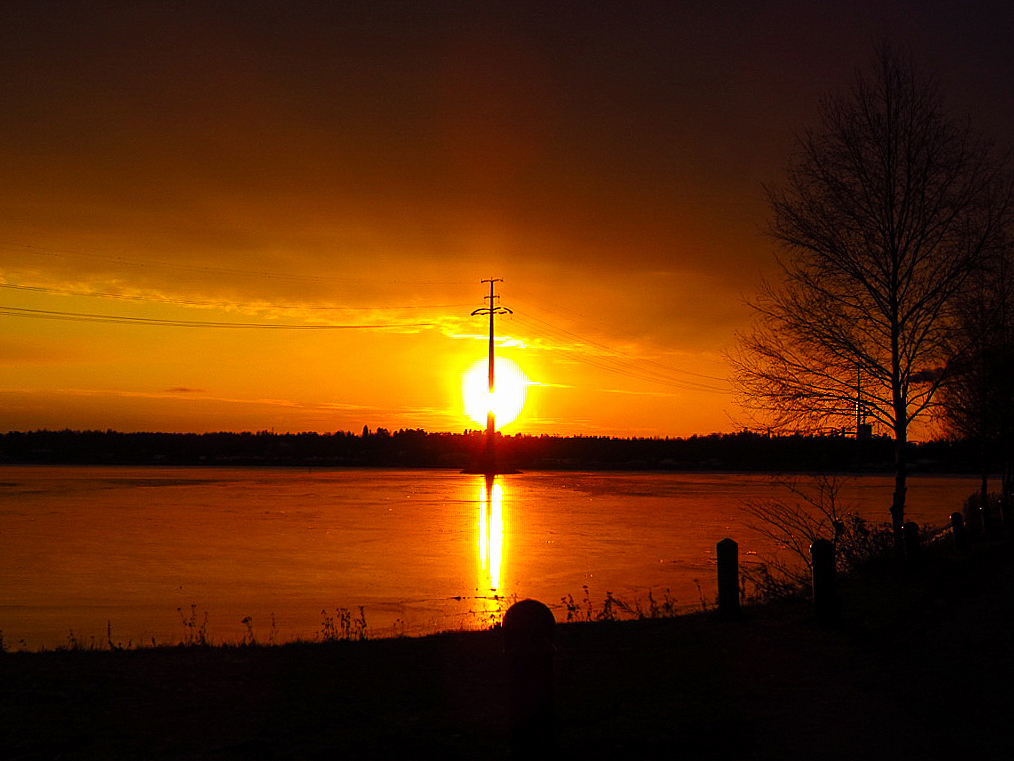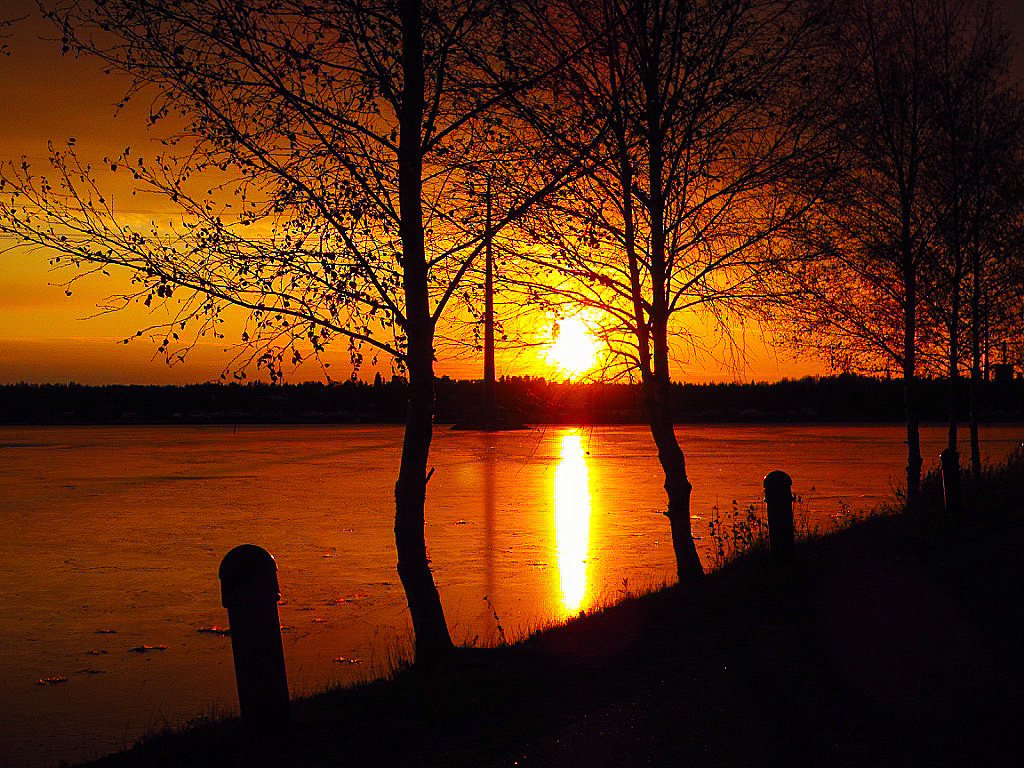 Sometimes there can be golden moments in November, like the other day when the sunset was this beautiful in Vaasa at the sea bay close to where I live. Despite the freezing cold wind, I just had to capture the moment. I mean, look how the firelike sunlight is reflected in the thin layer of ice on the water!
The past few weeks have been very "greyish" and stressful to be honest. Everything seems to be an uphill climb and some days I just want to lie down although I have to keep going. But at least I have done some Christmas/winter decorating in my flat this week (I will show pics later on) – you can never start too early! I simply love Christmas and, well, I just felt a strong need to get the (Christmas) spirits up in order to get through the darkest time of the year. In addition, when I woke up this morning I noticed that there is snow (and lots of it!) outside for the first time this winter season, and suddenly life seems brighter than yesterday! Who knows, perhaps the dream of a white Christmas will come true this year?
Have a nice weekend!
---
Ibland kan även november innehålla gyllene stunder. Som häromkvällen, eller rättare sagt sen eftermiddag, när molntäcket sprack upp i solnedgången. Trots den iskalla vinden som bet i kinder och fingrar var jag ju bara tvungen att föreviga ögonblicket. Så vackert när eldklotet speglade sig i den tunna isskorpan som lagt sig över havssundet!
På det hela taget har de senaste veckorna varit väldigt gråa och stressfyllda. Allt känns motigt, inget vill riktigt gå vägen och helst skulle jag bara vilja lägga mig ner i stället för att streta på i uppförsbacken. Nåja, åtminstone har jag fått upp det mesta av julpyntet/vinterinredningen i lyan den här veckan (bilder kommer senare). Lika bra att börja i tid och jag kände instinktivt att jag behöver lite julmys för att ta mig igenom denna mörkaste tid på året. När jag vaknade imorse hade dessutom ett tjockt vitt snötäcke lagt sig på marken och vips blev tillvaron lite ljusare! Vem vet, drömmen om en vit jul kanske slår in i år?
Trevligt veckoslut!